Urbanland is firmly setting themselves above the competition when it comes to Phnom Penh inner city design and residential development. 
Their hugely successful
Embassy Residences
project, set for completion by the end of 2016, has sold 90% of all its available units. This year also heralds the upcoming launch of their second condominium project,
Embassy Central
. Mostly through word of mouth and exclusive networking and open house events, Embassy Central has steadily seen increased buzz and interests from buyers and investors.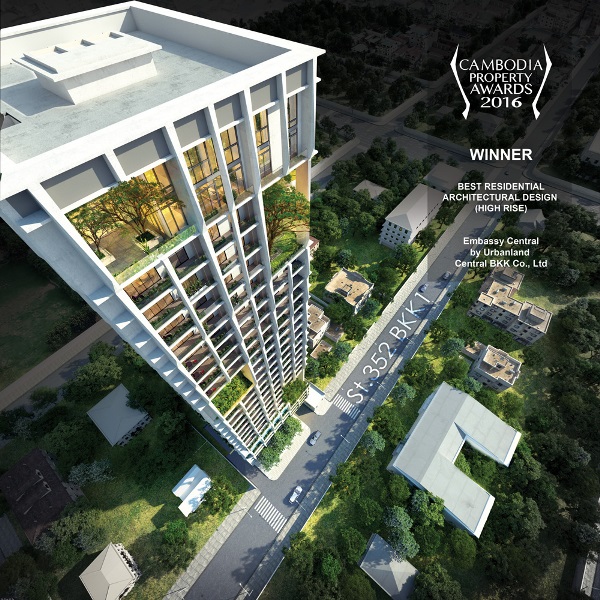 Hok Kang, the founder of Hok Kang Architects and Urbanland, is also the principal architect behind the leading locally owned cafe chain, Brown Coffee. Launching its first Brown's branch on the capital's Street 214 in 2009, the chain now has 11 unique locations each with its own architectural flare thanks to Hok and his team of architects & designers.
While each Brown Cafe in Phnom Penh reflects consistent architectural and interior design themes, all embrace their own individual spin; a franchise style that the Phnom Penh cafe culture seems to have wholly accepted.
Urbanland consistently separate themselves from rival projects with their attention to detail and sleek, usable design, and this is clearly demonstrated at the highly popular outlets of Brown Coffee, each humming morning and night with coffee-sipping Phnom Penhers.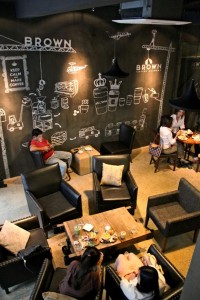 Meanwhile, both of Urbanland's condo developments have heralded popular success too, for many of the same reasons.
Both
Embassy Residences
and
Embassy Central
were not only shortlisted for the Cambodia Property Awards 2016 on 25 February but in fact both were awarded top in their entered categories. Embassy Residences was awarded the "Best Condo Development in Central Phnom Penh" award at this year Cambodian Property Awards series, and both Embassy Residences and Embassy Central were awarded the "Best High Rise Residential Architectural Design" prize. Upon winning the awards, Victor Huot, Urbanland's Marketing Manager said: "Being a new developer, we feel that we can separate ourselves by focusing on creating great quality spaces that we know this market needs and being awarded the top prize for both our projects gives us the confidence to keep heading in that direction."
Urbanland enters all of their projects with a clear and uncompromising vision, and this confidence and demand for quality is impressing buyers.
Embassy Central
, an 119 unit, 25 storey condo, holds a prime location in Boeung Keng Kang 1 (BKK1), Cambodia's classiest suburb and home to some of the city's best shopping, eating and entertainment venues. Residents can enjoy the swimming pool, multi-function room with courtyard, fitness center, sauna, outdoor dining area, and - unique to this development - residents will find some reprieve from the buzz and the heat of the inner city with the help of four idyllic sky-gardens.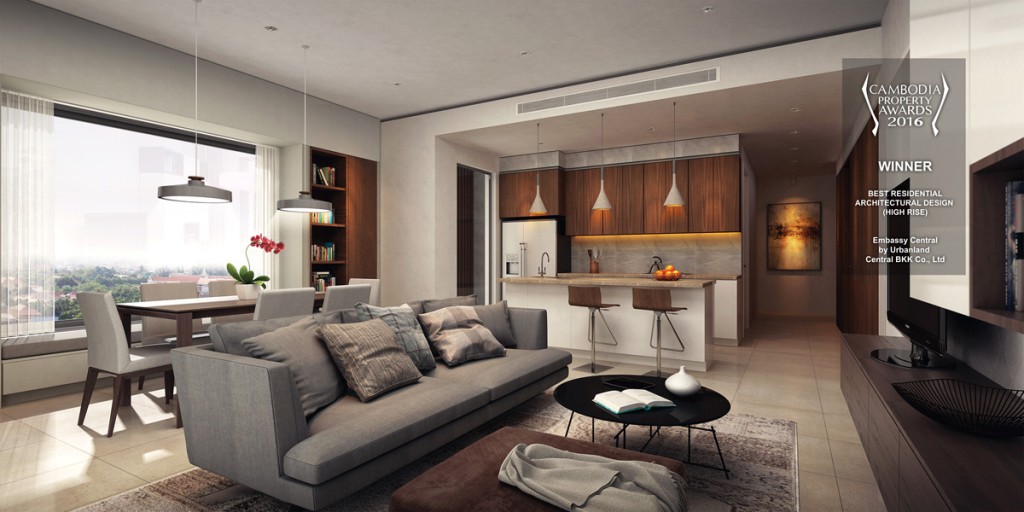 The project nearest completion,
Embassy Residences
, an 85 unit, 18 storey complex located to the south of Norodom Boulevard, shall feel the beating heart of Phnom Penh's CBD. Facilities include guard house, underground car park, swimming pool and sundeck, children's play center, fitness centre and lush sky garden. All condo units within Embassy Residences are furnished to the very highest standard and decorated in modern taste. "As a young local team, our mission is to help shape the landscape of Phnom Penh by creating buildings and spaces that inspire people and through this, we hope that people will start to demand quality designs and products like Embassy Central," said Victor Huot, Marketing Manager at Urbanland.
Want to find out more about Urbanland's projects currently for sale on Realestate.com.kh?