The influx of foreign investment and increasing activity from local companies in Cambodia have transformed its real estate sector into a source of many opportunities. Many foreign investors have taken advantage of continuous development and rising quality of life to purchase property for investment endeavours over the country's recent decade of fast development. But as COVID-19 made international travel more restrictive, the Kingdom's real estate market saw its focus shift to the local market.
This shift to the local market has been taking off and Ms. Mom Sothavatey, GM & Leads Manager of Realestate.com.kh accepted the invitation to shed light on what Cambodian buyers have been looking for. In her time at Realestate.com.kh she has worked in Digital Sales, Developer Relationship Management, and Marketing before becoming the GM with a major focus on overseeing leads generated for clients and ensuring property seekers are serviced to a high level.
"For many Cambodians, buying a house remains a big decision as it involves a lot of things to consider," said Mom Sothavatey. Vatey, for short, recently purchased a home herself and noted some of the key factors that influenced her decision and the considerations of the many buyers she has come across.
"Affordability remains a top concern for many Cambodians," noted Vatey as a big factor for many local buyers. The real estate market's growth brought with it development in the affordable spectrum, which has seen increased interest over the past few years and further accelerated by the fact that locals have become the more reachable market during COVID-19.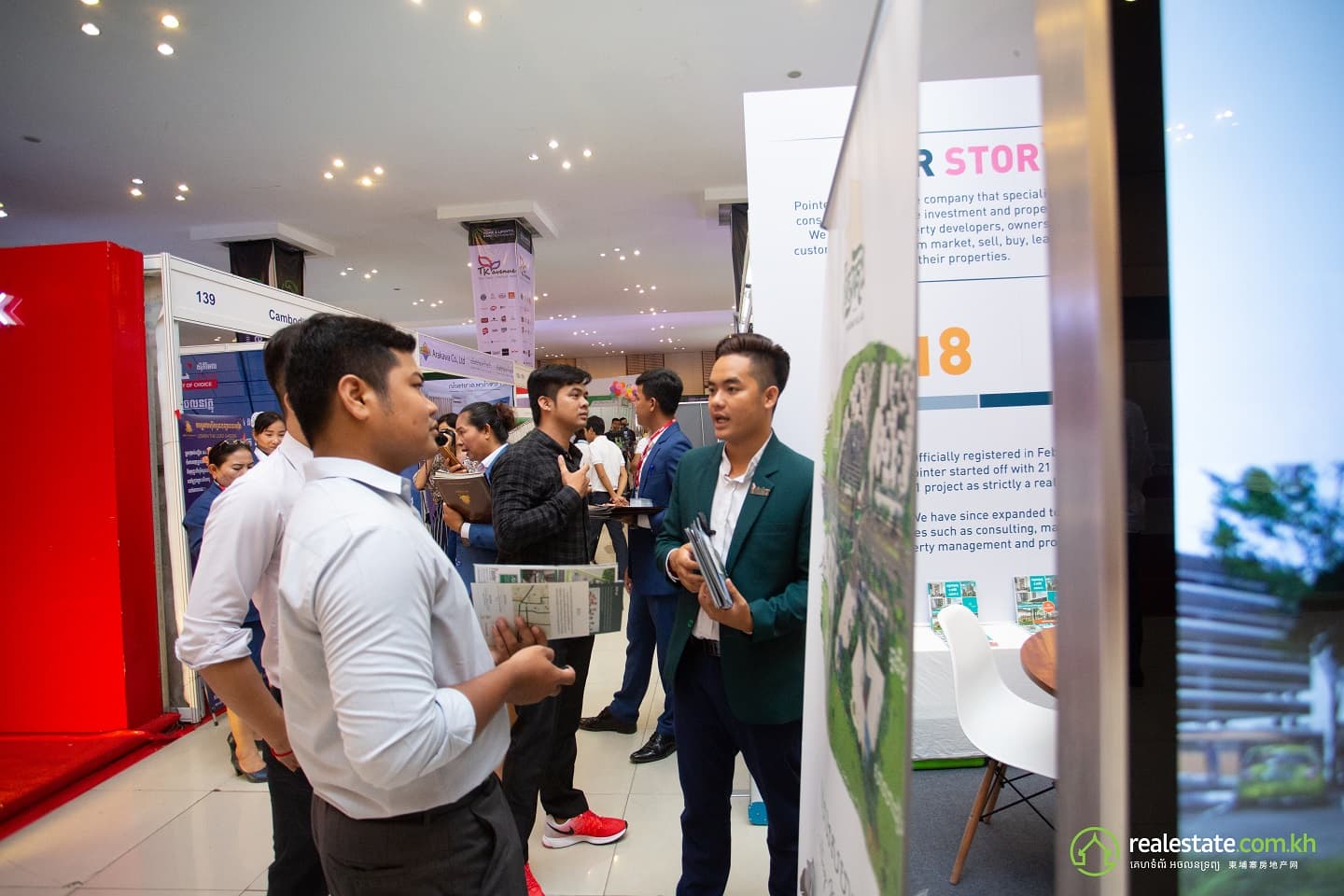 Affordability and location remain the top priorities for many Cambodian property buyers. Photo taken during Realestate.com.kh's Home & Lifestyle Expo 2019.
Being a recent homeowner herself, Vatey shared that she looked around the $30,000 to $40,000 price range for properties - also the range where most affordable properties are found. "Most young professional Cambodians, such as myself, are seeing the value of investing in our future. One avenue we can do that is by owning or investing in real estate" Vatey continued that being serious about buying property has taught her (and many other young Cambodians) to limit her expenses so she has more to invest in her future.
"Location comes a close second for Cambodians," she said, "The amenities and the growth potential of an area are key considerations for many buyers." She mentioned that large developments such as shopping malls and infrastructure projects like national roads increase the value of projects in the eyes of local buyers.
Chroy Changvar, for example, was on the fringes of Phnom Penh's early development years. But as more developments came to the area like commercial areas and residential projects, more buyers have expressed interest and have now become one of the most eyed areas in Phnom Penh.
Meanchey district is somewhat similar to Chroy Changvar. The southern district was largely occupied by shophouses and factories just a few years ago, but major developments such as the Hun Sen Boulevard and the announcement of the AEON Mall 3 construction have increased the value of properties surrounding these projects significantly.
"The ability to get a loan has become more important over the past few years," said Vatey. "Properties are major investments, especially for young Cambodians, and getting a loan is almost always a given for most local buyers". Vatey noted that shopping for a loan plan also became a concern to her own property search. "I personally had to consult friends and family working in the financial sector so I know what I should look for in a loan."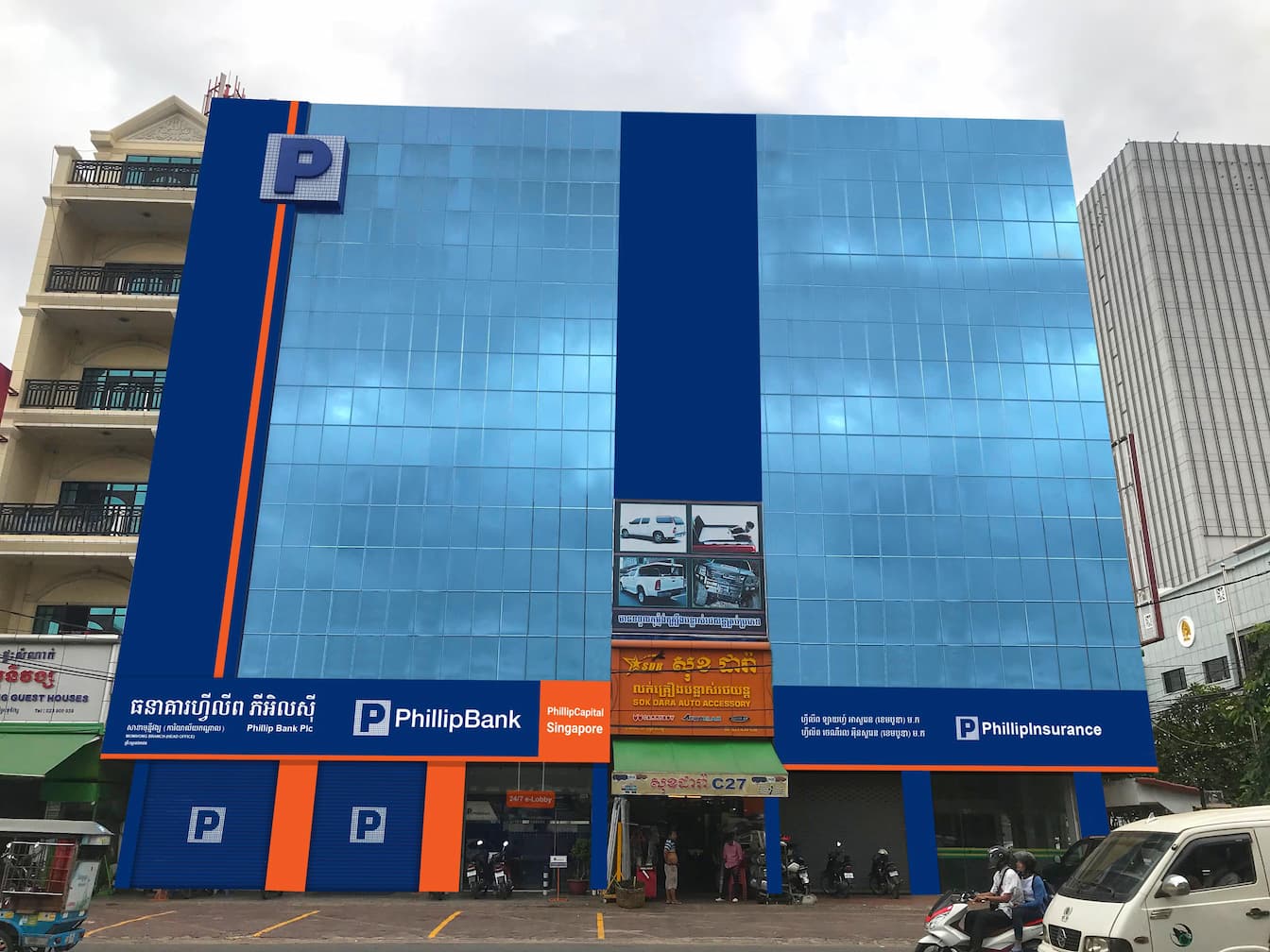 Phillip Bank's Head Office in Monivong Boulevard, Phnom Penh. Photo by Phillip Bank.
Banks in Cambodia have been proactive in marketing their loan programs to Cambodian property buyers; Phillip Bank and BRED Bank, in particular, have created friendly systems to make it easier for many loan seekers to get a loan - an effort that has contributed to keeping the real estate market active during the height of COVID-19.
Realestate.com.kh, Cambodia's leading real estate classifieds portal, launched Homeloan.com.kh as a one-stop-shop for home/investment seekers in Cambodia to easily shop for loans available. The popular website has also integrated a loan calculator in over 20,000 of its growing list of properties all over Cambodia for property buyers to easily calculate loans as they browse listings.
The availability of many property types has been a result of the Kingdom's fast-paced growth. Residential properties, in particular, are varied but can be simplified into 2 categories: Landed properties and condominiums/apartments. According to Vatey, landed properties such as those found in boreys (gated communities in Cambodia) remain a popular choice among local buyers.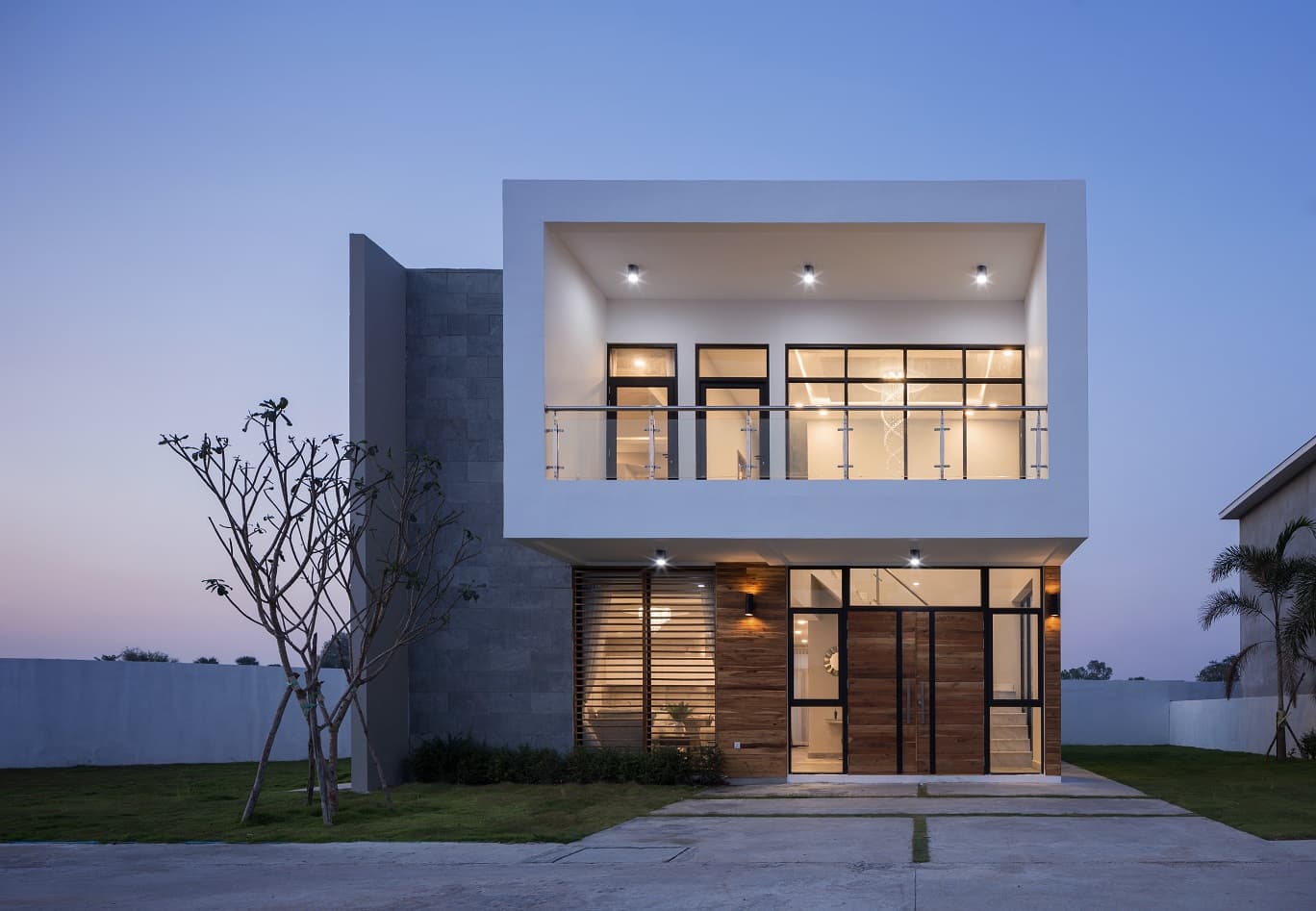 Borey Williams in Por Sen Chey, Phnom Penh is one of the projects seeing much attention in the district. Supplied. 
"There are many reasons why Cambodians gravitate towards landed properties," said Vatey "In my case, I want to house my family in a space that can accommodate them in the long-term". While city living has taken root in Cambodian culture, suburban living has similarly become a growing trend with locals spurred on by a city centre slowed down by rush hour traffic and increasing availability of more affordable housing on the city outskirts.
Vatey observed that local buyers are keen on purchasing property close to big developments such as roads and commercial areas, saying "Many local investors have their ear close to the ground and as soon a big developer buys land somewhere, they will be quick to secure land near these sites".
Overall, Cambodian buyers are looking for good deals on the market. Local buyers understand that COVID-19 has resulted in some developments lowering their prices to meet demand. Vatey says that rooms for negotiations and availability of discounts make a property more appealing and that a property appearing to be for sale under market value will be quick on the sights of Cambodian buyers.
Realestate.com.kh's Online Flash Sale is an event that will be showcasing a wide collection of under-market properties from Cambodia's most reputable developers and real estate agents. New developments such as the Stardream Lake Tourism Town in Koh Kong, Angkor Grace Residence & Wellness Resort in Siem Reap, and Vue Aston in Phnom Penh will be available at discounted prices.
Resale properties from resellers all over Phnom Penh and the rest of the country will also be available at a discounted price. Register today and reserve your discount starting June 3 to 6!

Article by: