Undertaking a robust development appraisal (feasibility study) can make or break a project. What Makes a Development Feasible? 
Understanding the inputs to a model and how these can be affected and manipulated is key. This is a full day RICS Training session. In the morning, participants will cover the key terminology, principles and inputs relevant to a Development Appraisal and in the afternoon, through case studies and a practical session, candidates will construct their own development appraisal model.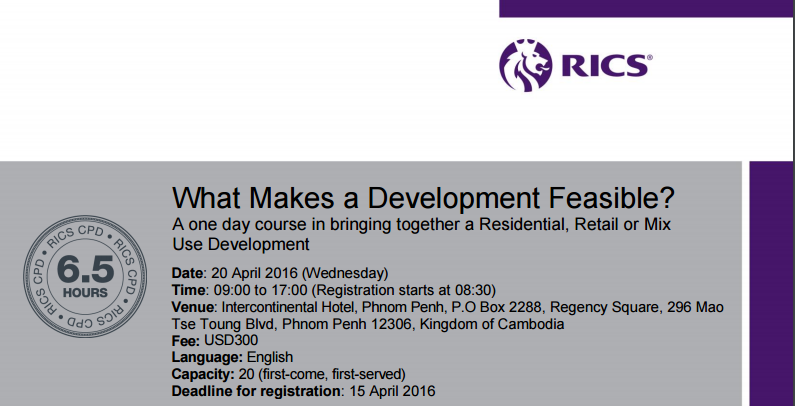 This session focuses on Commercial, Retail and Industrial property. The session will be particularly useful for:
Property Agents
– seeking to better understand and market developments/land.
Property Owners & Analysts
– looking to sharpen their skills in development feasibility.
Quantity Surveyors and Project Managers
– looking to better interact with clients and developers.
Property Valuers, Developers
– seeking to construct a feasibility using best practice techniques.
Banks & other financial teams
– looking to manage risk better.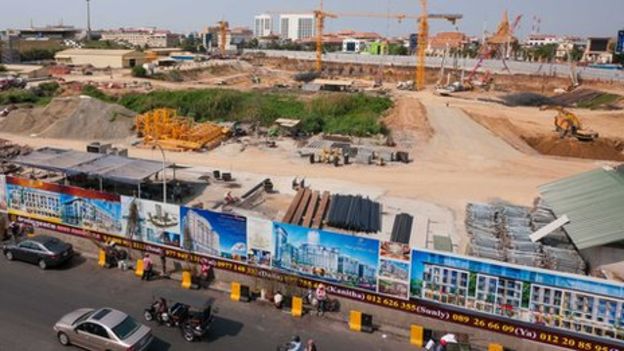 By the end of the course, delegates should understand:
 Underlying Principles & Terminology (DCF, NPV, IRR)  Key Property Development Performance Indicators  What makes a development feasible  Determining Land Values  Principles of Financing Modelling  Stages of a Development Appraisal  Development Preliminaries  Development Constraints  Case Studies  Building your own Development Appraisal Model
About the Speaker: Tim Peisley, National Training Manager, Estate Master
Tim has been working as a highly experienced training manager and technical writer for over 10 years with large commercial institutions. As a certified trainer and workplace assessor, Tim is responsible for training the Estate Master suite of products extensively in the Asia-Pacific region delivering content for all levels of property professionals. Having studied within the property industry, Tim works to bridge the gap between technology and the property industry across the Asia Pacific region. Tim is also the Estate Master Coordinator for the International University Partnership Program where Estate Master partners with universities around the world and assist them in educating their students on the principles of discounted cash flow, development feasibility and valuation.
For registration, please email to Mr. Seyhak Bun at admin1@ibccambodia.com OR Ms Linda Kwok at LKwok@rics.org