Did you miss the Black Friday Property Sale? Or got a great deal but still want more? The Year-End Property Sale 2020, organized by Realestate.com.kh, is your chance to get another great property deal, and a whole lot more.
Happening on 27-28 November at the Premier Center Sen Sok, the Year-End Property Sale 2020 will feature more than 60 exhibitors showcasing their offerings ranging from daily consumer products to big real estate developments. The Year-End Property Sale 2020 is shaping up to be the most exciting consumer expo of the year!
But that's not all! The Year-End Property Sale 2020 is the first-ever offline/physical expo complemented by an online sale - happening at the same time. Starting from November 27 to December 11, registered users will have the opportunity to reserve exclusive discounts on Cambodia's most sought-after property developments!
Year-End Property Sale 2020 Registration and Online Expo
NOTE: Only registered users can participate in the online event. Register now so you don't miss out on great deals ahead!
Massive marketing spend over $100,000, join us as an exhibitor/sponsor today!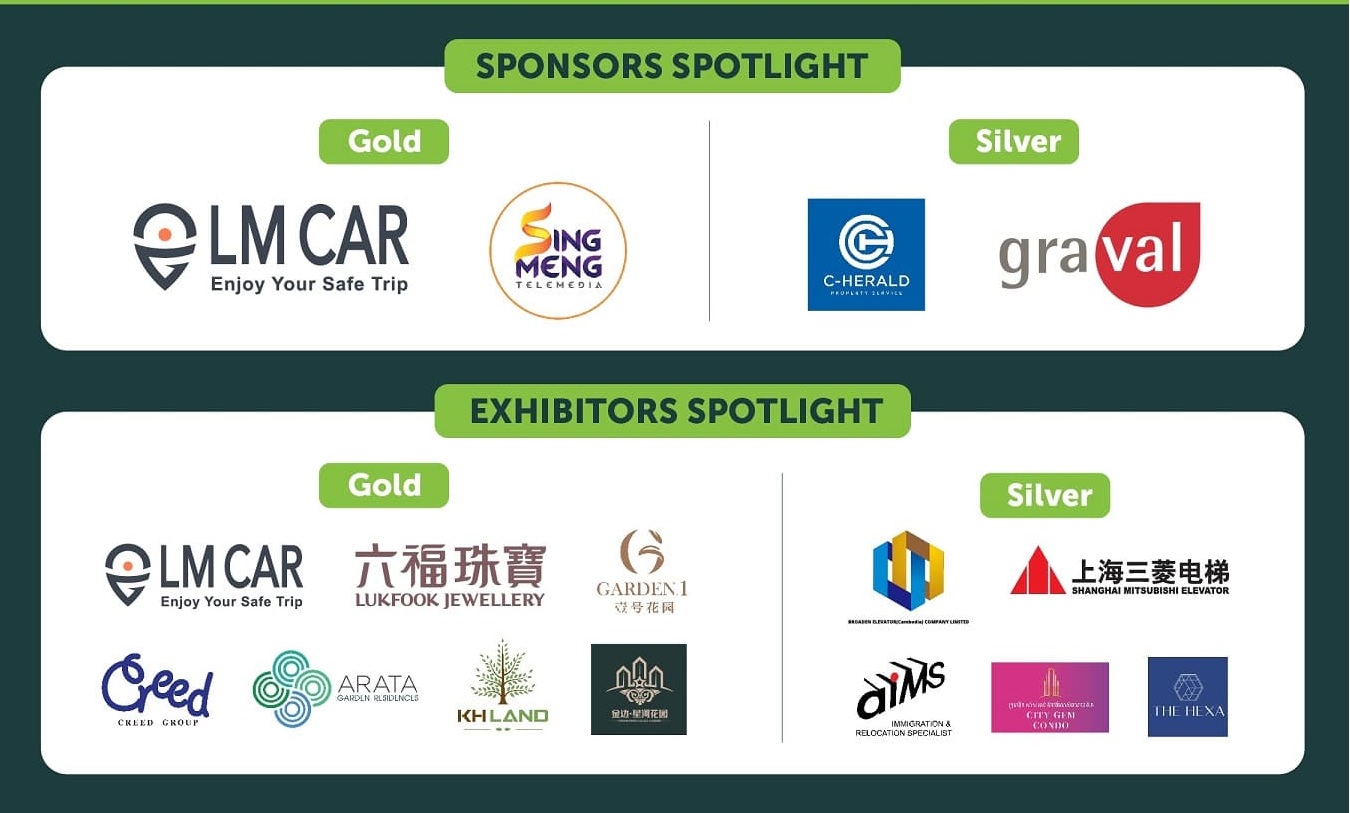 The Year-End Property Sale 2020 is expecting 10,000 people to attend the event - with more people coming in the succeeding weeks through the online expo from Nov 27 to Dec 11. This could be the marketing your business needs!
The biggest consumer expo of 2020 isn't just big because we said so. The Year-End Property Sale 2020 is spending over $100,000 in marketing through print media, radio campaigns, social media, email marketing, direct mailers, public relations, and online advertisements.
Not many events in the Kingdom have the same reach Realestate.com.kh has; estimated to be in the hundreds of thousands, if not in the millions by the time the event starts on November 27. This is great news for exhibitors and sponsors who have already signed-up as they are getting the most out of this expansive marketing campaign.
Prime slots for sponsors and exhibitors are starting to fill up, that's why we're inviting all interested exhibitors, sponsors, and other interested businesses, who want to ride this massive marketing wave, to contact us today!
Key contacts
For all borey and plot land developers: 
Mey Soun (Khmer/English)
mey.soun@realestate.com.kh
+855 77 241 285
For condominium and mixed-use developers:
Nin Kang (Chinese/Khmer)
nin.kang@realestate.com.kh
+855 78 637 323 / +855 93 552 305
For property developers and other interested exhibitors: 
James Whitehead (English)
james.whitehead@realestate.com.kh
+855 086 972 061