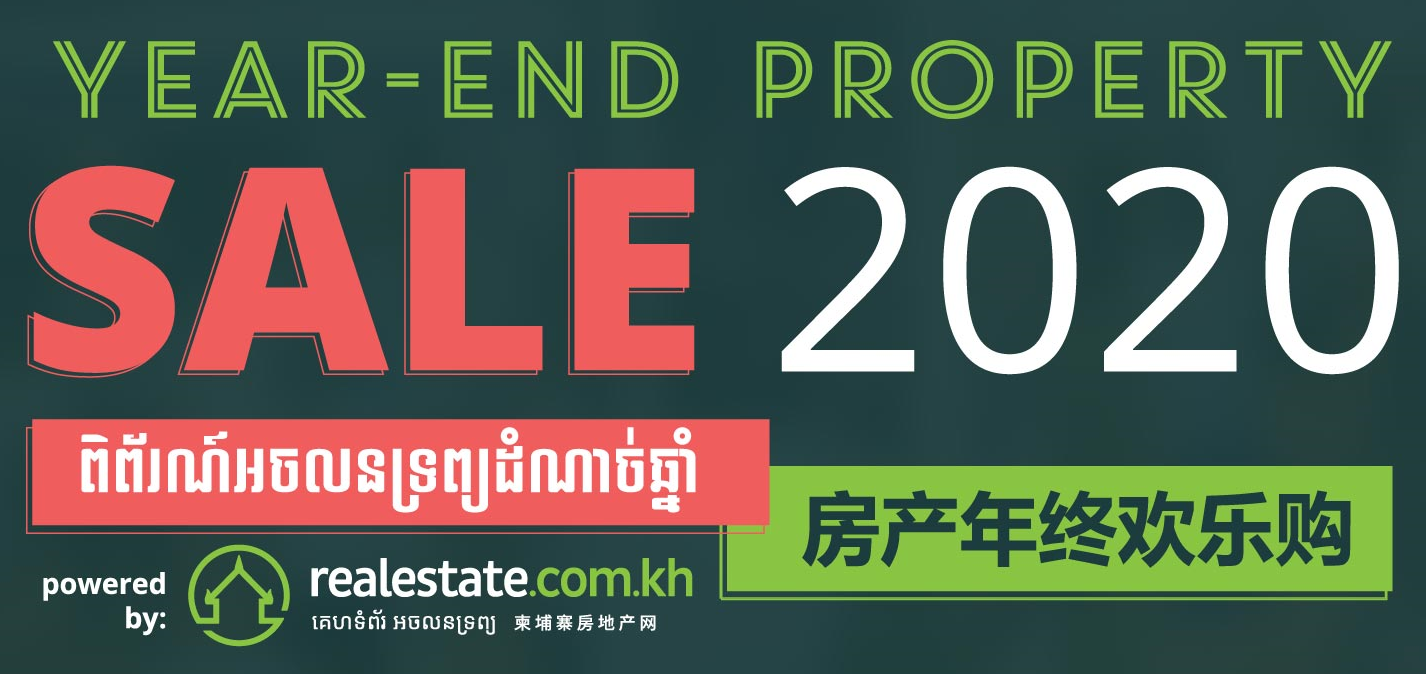 The much-anticipated Year-End Property Sale 2020 is less than 1 month away! Are you excited yet? You should be!
The event will feature up to 60 exhibitors, representing daily products to big developments, during the event at the Premier Center Sen Sok. The Year-End Property Sale 2020 is expected to welcome thousands of attendees from across the Kingdom all looking to get great deals, especially from developments offering exclusive event discounts!
Attendees will additionally be treated to a series of seminars conducted by Cambodia's leading business personalities. Topics will cover a general overview of the country's current business landscape to more pressing issues such as the effect of COVID-19 on the wider economy. It's a series of talks not to be missed.
The first offline/online event in Cambodia
The Year-End Property Sale 2020 will be the first-ever offline and online event in Cambodia. The property sale event in the Premier Center Sen Sok (Nov 27-28) will be complemented by an online sale starting on the same day! This will allow Cambodians from across the country, and even foreigners outside of Cambodia, to easily get discounts on participating developments.
This online event comes in due time as Cambodia's digital space has grown to a point where e-commerce has become part of the norm. In 2019, the Ministry of Post and Telecommunications estimated that there are over 19 million sim cards in use in Cambodia - more than the recorded number of Cambodians in the last population census.
The adoption of mobile devices, and consequently, the entry of more people into digital marketplaces, presents a great opportunity for businesses looking to stay relevant within the Kingdom's evolving commercial landscape.
Offline/Physical events, however, remain a great attraction for a majority of Cambodia's growing consumer market. Despite the global pandemic slowing down economic activity, plenty of Cambodians have started going out again as COVID-19 cases remain under control. Google's Mobility Index even suggests that fewer Cambodians are choosing to stay home, which has led to a slow but gradual recovery of grocery and retail destinations within the country.
The Year-End Property Sale 2020 is the perfect opportunity for Cambodians to get great deals on great products! Planning to attend on Nov 27-28? Register today to qualify for exclusive discounts!