The ZEMCH 2016 Conference scheduled for 20th-23rd December is the 5th most important global gathering of green architects, developers and managers for Zero Energy Mass Customized Housing.
With their vast academic research background, the community as a world wide operating network tries to present research-based, viable systems for housing as a contribution to curb global warming by green and energy efficient building technology.
It's recent back story relates to the December 2015 Paris Agreement with the ambitious Climate Agreement goals inhibiting the increment of global warming to maximum 1 degree C by 2050.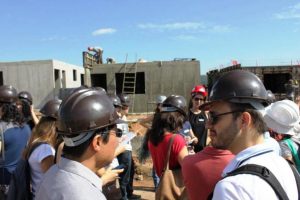 As the overarching theme of this year's conference based on the Paris Agreement, the buzzwords "implementation" and "action" are the ones that should echo into the future. Hence, the theme of the conference is "
Zeroing in on the Paris Climate Agreement - Contributions of Zero Energy Mass Customized Housing".
One focus is how sustainability relates into cost savings for the owners and occupants of residential housing buildings.
The organizer, which is the University Kuala Lumpur together with the University of Brighton, is expecting 40 selectively quality contributions of all over the globe, including topics like "Greenhouse Gas Emissions from the Residential Sector or Energy" or  "Efficiency vs. Indoor Air Quality: A Review of Optimal Retrofit of Existing Buildings".
The deadline of registration for early birds will closes on the 15
th
October 2016; bookings through the website:
zemch2016.com and  for any information please email ZEMCH2016@unikl.edu.my