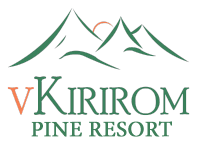 A2A Town (Cambodia) Co., LTd

#253-255 E0, Borey P/2011 Krang Thnong Sen Sok Phnom Penh
"vKirirom Pine Resort" is a new concept for enriching people's lives in the future. It is located amongst the pine trees on the top of Kirirom National Park. Our main goal is to provide an atmosphere and location that people can enjoy their lives in the great nature.
We also hope that Kirirom will be the best place for those who want to lead a slow life on the mountain as well as being innovative together.
With the natural environment of Kirirom Mountain, we offer you the opportunity to experience the life in one with nature that is peaceful and tranquil.
If you are tired of living in city which is full of pollution, then vKirirom Vacation Home will be the best choice for your next home. It may sound far apart from business when saying living on the mountain, but our main purpose is together with nature.
Need help?