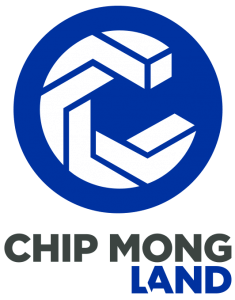 Chip Mong Land

Boeung Tumpun Meanchey Phnom Penh
Chip Mong Land is a Cambodian property developer, which is a subsidiary of the Chip Mong Group, Ltd., one of the leading companies in Cambodia. Chip Mong Group, Ltd. is well known at importing and distributing of top quality construction materials from well-known manufacturers around the world. In addition, Chip Mong Group, Ltd. also owns factories, such as concrete factories and Cambodia Beer factory.
Chip Mong Land's first project namely "The Park Land 598" has completed their construction within the residential development area. The Park Land 598 brings varieties of luxurious private houses such as Queen Villas, Twin Houses, Link Houses and Shop Houses. These villas are well equipped with fashionable and modern furniture. Meanwhile, the company also builds ParkLand TK Condo, Landmark 271, Landmark 60M, Land Riche Chamkardoung and many more in the near future.
Chip Mong Land has been conceived and constructed by Khmer and foreign skillful architects and engineers with years of experience in the construction sector locally and internationally.
Need help?