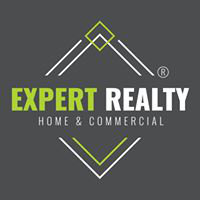 Expert Realty

No. 55, Street P22, Borey Peng Houth The Star Platinium Polaris 2 Veal Sbov Chbar Ampov Phnom Penh
More and more expats are finding their way to Cambodia, the kingdom of wonder to work or retire, Expert Realty helps them find their home for rent in Phnom Penh.
As the demand for high-quality rental properties in Phnom Penh has increased, so has the supply and the quality of the properties that are built with providing a comfortable, western-style home in mind. As one of the capitals leading estate agents, we are well placed to be able to offer a friendly, professional service to help find safe, affordable, western build quality, condos, houses and apartments to rent. We also have a number of commercial property listing should that be of interest.
As a licensed Cambodian owned and operated estate agent, Expert Realty Home and Commercial Co Ltd has embraced the latest technology to make these rental properties more accessible to potential clients, and with continual staff training, ensure that our customers get the best service possible. The company has been operating successfully since 2009, concentrating on the needs of the expatriate market in Phnom Penh and helping in their search for properties to rent or buy. We have a reputation of providing the very best quality of service for buyers, sellers and renters of all types of properties in Phnom Penh and Siem Reap.
If you are looking for a realtor that will do everything possible to help you with your housing or business needs, Expert Realty is the estate agent to help.
We hope to hear from you and look forward to being of assistance.
You can follow us on Facebook and Twitter to keep up to date with our newest property listings.
Need help?