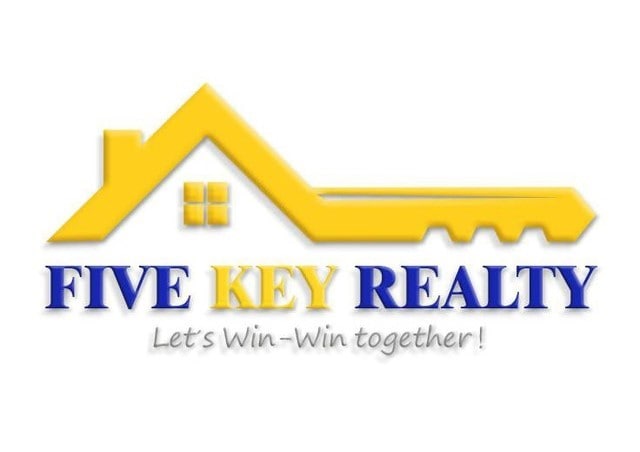 Five Key Realty

Head Office :No.16V, St. 195, Phum Veal Sbov, Sangkat Veal Sbov, Khan Chbar Ampov Phnom Penh, Cambodia. Chbar Ampov Phnom Penh
Five Key Realty Co., Ltd was founded in July 2019 by a combined experience of professional local and international-experienced Cambodian who have expert in real estate sector. It is one of the premier real estate company in Cambodia. Five Key is a fully licensed real-estate services company offering full-fledged real-estate services to corporate with institutional and individual clients throughout Cambodia.
Five Key Realty Co., Ltd is officially registered with Ministry of Commerce and is licensed from Ministry of Economy and Finance to provide valuation and real estate services.
Five Key Realty Co., Ltd provides a wide variety of real estate services to investors. We understand that you do not want to be in the business of real estate and property management, but we do. Some of the solutions we offer our clients are:
Property Valuation
Property Management
Real Estate Agency (Sale, Purchase & Lease)
Project Sale & Marketing
Property Consultancy & Research
Transfer Ownership on Hard Title & Soft Title
Hypothec Registration on Hard Title & Soft Title
Location & Hours of Business
Five Key Realty Co., Ltd is located at House No. 31B, Concreted Road, Phum Morl, Sangkat Dangkor, Khan Dangkor, Phnom Penh, Cambodia.
Five Key Realty's regular hours of operation are: Monday through Friday from 8:00 a.m. to 5:00 p.m. Closed for lunch 12 to 1 except by appointment and on Saturday, we work for a half of day from 8:00 a.m to 12:00 p.m.
Check out our online features or call us today at (+855) 96 2222 661 & (+855) 90 222 661
Our Core Value
Reliability
Integrity
Respect
Timeliness
Professionalism
Transparence
Independence
Consistent
Besides these, our members have combined experiences over 30 in real estate and access to the latest market information, Five Key Realty is well-positioned to offer your guidance and support your need to make any your enquiry solutions.
Our Vision
To be trustable real estate service provider in Cambodia.
Our Mission
To provide our clients with the resources to complete their needing safely, on time, on budget and with high-quality standards.
Focus On
We carry out property valuation, property agency, mortgage, project feasibility study and project consultancy.
We concentrate on quality of workmanship and building relationship with clients, suppliers and sub-contractors.
We offer a professional property valuation service.
We pride ourselves in delivering a quality product within the given timeframes.
We have achieved, measured, sustained growth with our trust team.
Need help?