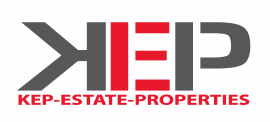 Kep Estate Properties
Our story
Kep Estate Properties has been founded in 2011 by a Cambodian businessman who returned to the Kingdom from Canada in the early 90s and a French entrepreneur with an extensive international experience in construction.
It has been created to answer the needs of local and foreign investors eager to invest in a more secure environment while being able to participate to the economic rebirth of the city through real estate.
Kep Estate Properties is the story of city's lovers who wanted to bring back Kep as the premium beach destination of the Kingdom. We started as a local real estate agency and are now the leading developer, implementing a certain number of projects stamped with KEP's savoir-faire and knowledge of the region.
Our vision
Kep Estate Properties is the first fully-compliant construction company in Kep and aims to remain leader in the market. Our strategic partnership with a countrywide renown architecture firm and the on-site training of our local workers enable us to deliver high-standard houses in Kep at unbeatable prices. We are unique and we intend to keep it this way.
Kep Estate Properties is your only interlocutor during the whole process. We create, design, build, sell and manage properties while closely working with our clients every steps of the way.
Our mission
Kep Estate Properties follows one purpose: rebuilding Kep as the must-see seaside city it once was.
Our projects always respect the environment and the community. We implement our houses in a way that makes our projects belong to the Nature of Kep. We aim to keep the spirit of Kep as a city for local and foreign investors looking for a peaceful retreat along the sea.
Need help?