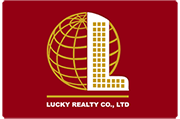 LUCKY Realty Co., Ltd

39 Preah Norodom Blvd Phsar Thmei III Daun Penh Phnom Penh
LUCKY Realty Co., Ltd established in 2014, headquartered in Phnom Penh the capital city of Cambodia by a real estate expert team and has got the full licenses (Real Estate Agent License) from the Ministry of Commerce, the Kingdom of Cambodia for the legal real estate company in Cambodia. As a reliable real estate company, we promise to provide our best real estate service and trust relationship for long term cooperate for our valued customers. LUCKY Realty is the most valued and effective way to connect property owners and buyers or tenants to property and give its customers abundant comfort, proficiency, and cost-adequacy especially in its property services (buy, sell and rent), property valuation, property management, property consultant and office administrations.
OUR MAIN REAL ESTATE SERVICES:
- Property Buy, Sell and Rent Services
LUCKY Realty Co., Ltd, provides the professional real estate services of buying, selling, and renting of all kind real estate properties such as land, villa, house/flat, apartment, condominium, buildings, factory, hotel, business, office building, restaurant, ...
- Property Valuation Services
Our valuation experts team brings together expertise in all property classes and help to find out the current value of your properties and discover how to get the most value from it. We also can help you for evaluation of merger, acquisition and all assets.
- Our Additional Services
We additionally provide property management, consulting service and more to maximising the revenue or potential value from your property assets. It could equally be reducing costs, or dealing with complex property issues that are distracting you from your core business.
Need help?