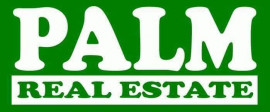 Palm Real Estate Service

# 4/57 57 BKK1 Phnom Penh
PALM REAL ESTATE is the one leading company in Cambodia for providing real estate services such as renting, selling, buying, management, consultancy of all kind of properties in Cambodia. It was established sine 2008.
If you need our service you can contact to
: (+855)12503356,
E-mail : palmrealestate2020@yahoo.com
Website: http://www.palm-estateagent.com/
Need help?