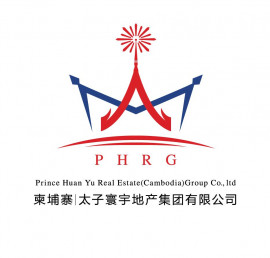 Prince Huan Yu Real Estate

Phnom Penh Tower 13A #445 Monivong Blvd(St.93/232) Boeung Prolit 7 Makara Phnom Penh
Prince Golden Bay is a complex coastal project built by the well-known Cambodia Prince Huayu Real Estate Group Co., Ltd., a subsidiary of the Prince Holdings Group. Prince Golden Bay is located just north of Sokha Hotel in Sihanoukville, a coastal city with a special economic zone in Cambodia.
Prince Golden Bay sits on over ​​22,000 sqm and consists of apartments and shopping centres. Prince Real Estate Group intends to lead the commercial development sector by building this frontier project that will set a new benchmark in the city.
The Prince Golden Bay shopping centre is set to become the premier retail space in all of Sihanoukville. At 50,000 sqm, it will be home to department stores, supermarkets, outlets and retail shops and many other services such as food, entertainment and recreation.
Need help?