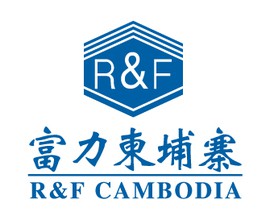 R&F CAMBODIA
R&F Group was founded in 1994, and it is headquartered in Guangzhou, China.
After more than 20 years of rapid development, it has become a comprehensive business with real estate developments. At the same time, it has excelled in the development of hotels, commercial operations, cultural and sports tourism, internet trade, health care, property services, design and construction and property platforms for innovation businesses.
Up to now, R&F Cambodia has been operating businesses in more than 140 cities and regions across the world, with more than 420 benchmarking projects and more than 100 hotels, making it the world's largest luxury hotel owner.
For nine consecutive years, it was awarded two honourary titles by the industry association, namely the 'Top 10 of China Real Estate Development Enterprises in comprehensive strength' and the 'Top 10 Real Estate Development Enterprises of China'.
Following the trend of China's 'One Belt, One Road', R&F Group came to this wonderland to help the rapid urbanization of Phnom Penh, the emerging heart of Asean. Dedicated to a higher standard for the Cambodian construction industry and metropolis lifestyle, the group is engaging in two major developments, Phnom Penh R&F City and R&F Glory, which are meant to be largest international garden-landscape residences with a total construction area of ​​760,000 sqm.
Holding a hearty mission for beautiful and harmonious communities, R&F Group has been committed to leading forward progress.
Need help?