Russey Keo Location Profile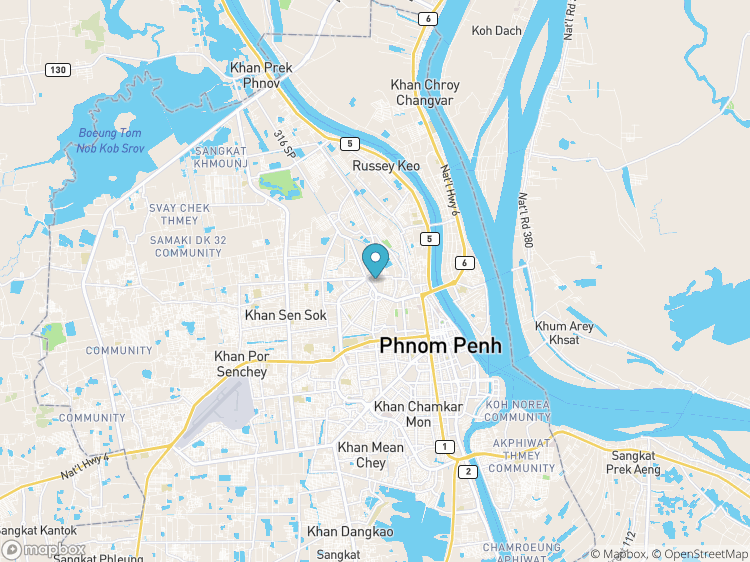 Overview
Russey Keo (also spelled Russei Keo) is a Khan in the north of Cambodia's capital of Phnom Penh.
In Russey Keo, some very large boreys and mixed-use developments are changing the district, which is mostly populated by lower to middle-class Cambodians. Very few western expats live in the area but more Chinese, Japanese and Korean expats are living in Russey Keo.
Russey Keo is made up of mostly local residential homes, villas and apartments but several businesses have their offices here and it is also home to large scale breweries and manufacturing plants.
As a gateway to the north and with National Highway 5 running along the banks of the river, Russey Keo is seeing increased development and diversification of its residents and developments.
Things To Do in Russey Keo
Explore the Area
This Khan of Russey Keo consists of the northern and north-eastern outskirts of the main city of Phnom Penh. In 2008–2009 three Sangkats (Khmuonh, Phnom Penh Thmei and Tuek Thla) formed Khan Sen Sok and were removed from Russey Keo.
As of 2020, Russey Keo is subdivided into seven Sangkats (communes) and 30 Phums (villages).
Toul Sangkae 1

Toul Sangkae 2

Svay Pak

Kilomaetr Lekh Prammuoy (seven)

Russey Keo

Chrang Chamreh Ti Muoy (one)

Chrang Chamreh Ti Pir (two)
The borders of Russey Keo stretch from the borders of Khan Sen Sok in the west to the Tonle Sap River in the east and down towards Chroy Changvar bridge to the south.
---
Real Estate in Russey Keo
---
Price Trends for Properties for Sale in Russey Keo
---
Price Trends for Properties for Rent in Russey Keo