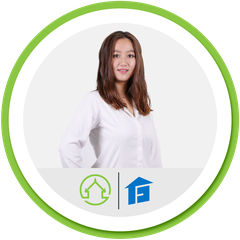 Halley Zhao
Real estate consultant
Realestate.com.kh has been connecting buyers, sellers, renters and landlords since 2009. At the core of the company is a team of professional advisors that work directly with the leading property developers and agents to secure the best prices & deals for our property seekers in Cambodia.
At Realestate.com.kh & Fazwaz, Halley specializes with off-plan sales, working directly with developers and co-broking with the leading agencies in Cambodia.
I've been working in the real estate sector in Cambodia for several years now. With rich and professional real estate knowledge and experiences, I can provide you with professional real estate purchase advice in Chinese and English. I will follow through with the whole process to ensure the security of your purchase, as well as provide you the best options for property - be it for living or investment.
I'm passionate about real estate and the market. I would like to help our customers by providing the most professional and honest insights and advice regarding real estate in Cambodia.
Need help?