This year's World Bank Ease of Doing Business report ranked the country 185 out of 190 when it comes to starting a business in Cambodia. However, many foreigners are still attracted to the Kingdom as a place to begin their journey as entrepreneurs. The report showed that it took an average of 99 days to complete all the legal procedures to register an enterprise.
It should be noted, however, that there are a wealth of options other than starting from the ground up. Many people choose to join up with a business that is already established. Others will hire a local fixer to help smooth the process of starting up an operation.
Michelle Brown, the founder of Kampot's Bohemiaz Resort and Spa, notes that she had a close friend living in the country help with the initial process of starting a business in Cambodia. Her associate then came on as a manager and helped find staff when they opened in 2014.
Indeed, if you decide you want to try starting a business in Cambodia in either the food and beverage or hospitality sector, you can often find places that are already for sale. Perhaps you want to start a bar, guesthouse or restaurant. Just search business for sale in Cambodia on our site to check out options.
'Unofficial fees' for doing business in Cambodia
Unfortunately, Cambodia still has a reputation for being a place where bribes are a part of the business environment. To be sure, however, things are getting better day by day. Since many processes are quite slow, business owners will sometimes pay unofficial fees to expedite them. Realestate.com.kh does not endorse any form of bribery and recommends full compliance through official channels only.
Sole proprietorship in Cambodia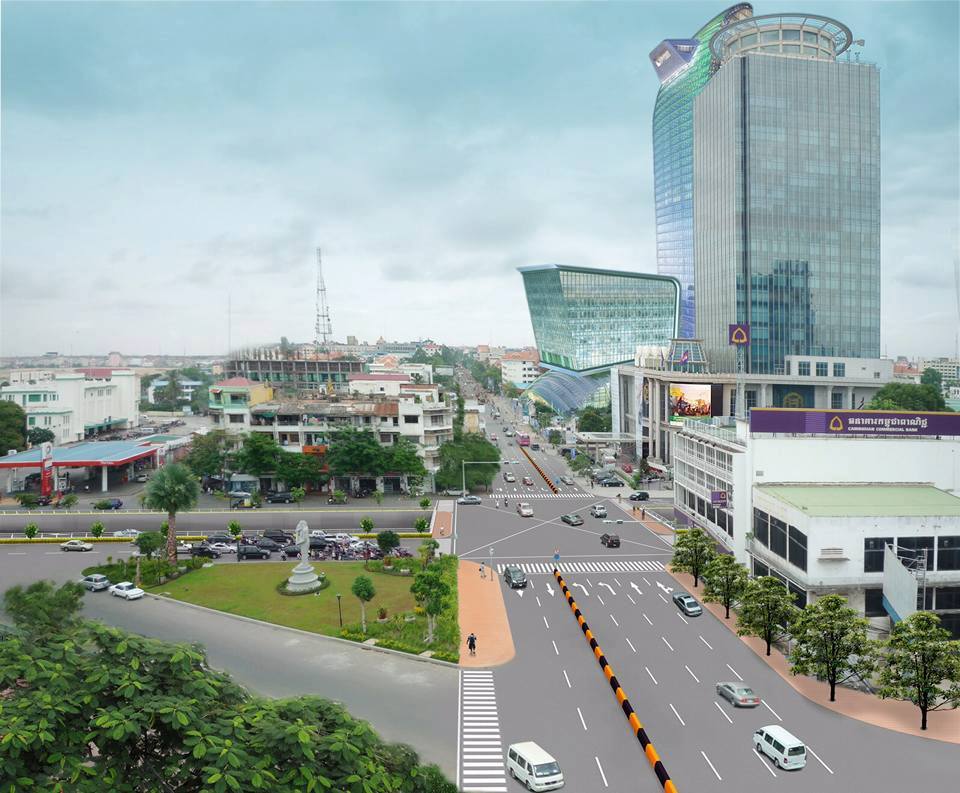 Do you want to start a sole proprietorship or a partnership? What licenses will you need? Will you be hiring workers? These are all questions you should be answering before you start the registration process. BNG Legal has this handy guide on their website that you can use as a jumping off point when you begin the process of starting a business in Cambodia.
In fact, it wouldn't hurt to get legal advice from a lawyer in the country. Just a short meeting can often be indispensable for sending you in the right direction.
Registering a company in Cambodia
Before starting the registration process you will need:
a valid business visa
a local bank account with at least $1,000 deposited
a certificate of health and a criminal background check from your home country
Note that you should open a bank account with a bank where you can pay government fees such as Acleda, FTB or Canadia Bank.
After you have these materials it's time to start the government registration process. This process will take you through the Ministry of Commerce (MoC), the General Department of Taxation (GDT) and the Ministry of Labor and Vocational Training (MLVT). Luckily, much of the MoC process can be completed online. Refer to the government's guide to registering a Cambodia business for more details.
Cambodia business license cost
When the MoC process is complete you will only have two weeks to register as a taxpayer with the GDT. There you can either register for six months or one year as a taxpayer. The fee is $500 or $650, respectively. All documentation from the GDT is usually completed in less than a month.
The MLVT process can also be completed—at least in part—online. Note also, that businesses will have to register for the National Social Security Fund here, dependent on how many employees they have.
Additionally, there are licences that will be needed. This depends on the sector in which your business operates. If you are starting a guesthouse or restaurant the Ministry of Tourism will be where you go. These licences usually need to be renewed annually.
Paying salary tax, profit tax and value-added tax (VAT) is done by the 20th of each month.
Securing funding for your Cambodian business
There are many different ways of getting the capital you need to initiate starting a business in Cambodia. Perhaps you want to scout out investors. Or maybe you want to raise the money yourself or pool funds with a partner. Every industry will have different needs when it comes to initial investments.
What kind of business could you start in Cambodia?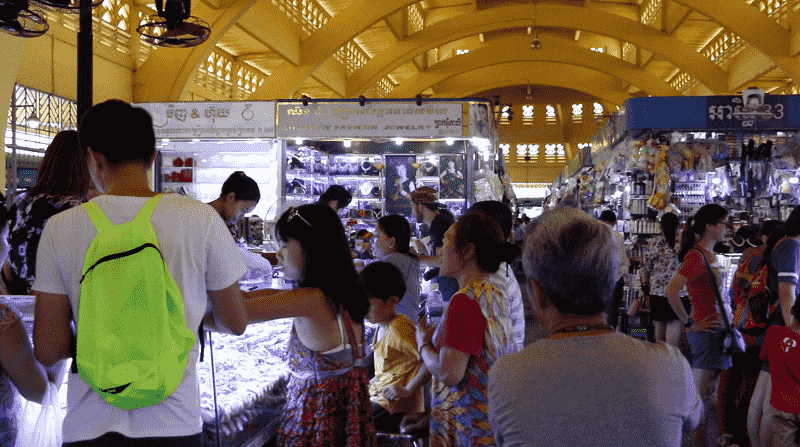 Traditionally, most foreigners coming to the country start Cambodian businesses in the tourism industry. This means bars, restaurants, guesthouses or tour companies. Many from other areas of Asia also find success expanding their existing operations in manufacturing or production.
Increasingly, there are companies springing up in the tech, real estate and financial sectors. This is because the country has reasonably good technical infrastructure and a quickly growing and urbanising population.
Make sure to do your research before diving into the country.
Finding a space for your Cambodian business
One of the biggest attractions of starting a business in Cambodia is the affordable real estate here. What's more, it can be easy to find a space for sale that is already set up for what you need. If you want to start a hotel just search the listings on our site.
Looking for a place with everything you need can sometimes be difficult. We recommend consulting the expert assistance of a real estate agent. They can help you zero in on what you need.
Of course, if your operation is small you can look at coworking spaces. These are becoming more and more popular in the country and can be an affordable way to get started quickly.
Hiring staff for your business in Cambodia
Hiring staff members is a long and intimate process. However, if it is done right your business will reap the rewards. The Kingdom is disproportionately young, so take this into consideration. A job with the right salary and a possibility of advancement will, hopefully, generate lots of interest.
Training can be absolutely pivotal for new employees. Don't let the cultural divide get in the way, either. If your enterprise is big enough, definitely consider hiring a professional HR manager that can solve any staffing issues.
Cambodian offices are usually open for 40 hours a week, but many also work Saturday mornings as well to hit 45 hours a week. The Kingdom has a whopping 28 days of public holiday a year. Many businesses are starting to move towards a less holiday-intensive schedule, but compromises often need to be made. Family is a very important aspect in Khmer culture. Some businesses also choose to add one workday every month to make up for the holidays.
Benefits and health insurance are on the rise in Cambodia. However, salary is still one of the most important factors for new hires. There is no hard and fast rule for Cambodian wages. In general, you get what you pay for. Staff with higher skills and more job prospects will command a higher wage. The best way to settle on a fair salary is to do plenty of research. Find out what similar positions in the country are offering.
Staff retention is one of the biggest problems you could encounter after starting a business in Cambodia. It's vital to find the right workers, invest in them and build a strong workplace culture. You can use a staffing agency, job site such as BongThom.com or ask for recommendations from trusted friends. If you plan ahead and emphasise thorough training you and your staff will succeed.
Commenting on the rewards and challenges of hiring local staff, Bohemiaz's Michelle Brown said that seeing her employees grow has been one of the most exciting parts of her experience after starting a business in Cambodia.
"It just took some time to adjust to learning how to communicate … the most rewarding thing about what I have created at Bohemiaz isn't the development of the resort but seeing the young girls I employed four years ago blossom into amazing young ladies with real career aspirations and desire to travel and learn," she said.
Buying a business in Cambodia
Another popular option is to buy a business that is already set up. This is especially good if you want to start a hospitality business. Usually, you can find turnkey operations that already have a staff in place, all the needed infrastructure and even a customer base.
A few specialty agents operate in the selling of turnkey businesses. One of the major names is Asian Business Brokers.
What's more, these agents can also help new owners navigate the laws and requirements to help them get off the ground. Many agents suggest doing your research and having a good plan in place. Watch the video above, Crispian Knowles from Asian Business Brokers says that people need to be fully prepared before they start a business in Cambodia.
There are tons of events going on across the country where you can spread the word about your business. Expos and trade shows go on all the time for sectors ranging from real estate and construction to cosmetics and travel. Get your brand out there!
Networking with other Cambodia business owners

Fellow business owners can be some of the best resources for advice. There are already tons of organisations in the country where you can connect with entrepreneurs from your country. Check out the American Chamber of Commerce in Cambodia (AmCham), BritCham and EuroCham. Their sites have tons of resources and their events are a great place for networking.
More informal networks can be found in groups on Facebook and other social media. Finding like-minded individuals will help while you are starting a business in Cambodia. You will eventually get to know other business owners in the area and it can be good to show support for each other. After all, everyone benefits from a growing economy, right?
Business Etiquette: Doing business in Cambodia
Just like in any other country there are difficult parts to starting a business in Cambodia. You can learn from the mistakes of others, however, and come out ahead.
One of the biggest tips you hear from entrepreneurs is to surround yourself with people you trust. Whether it's business partners, staff or landlords, only rely on people who you truly have faith in. Your business should be like your child. After all, you wouldn't let just anyone off the street babysit for you, right?
Make sure you plan ahead. Do your research. Talk to experts. Ask lots and lots of questions. There is no such thing as too much preparation. Calculate everything out and have a plan in case it all goes wrong. You will thank yourself later.
Lastly, and perhaps most importantly, stay flexible. Remember, Cambodia is still a developing nation. There will be setbacks and there will be headaches. If you can roll with the punches you will be that much better off.
Brown mentioned that one of the biggest challenges she has faced has been with bank and government contracts. She urged business owners to be totally sure of all the details before signing on the dotted line.
"Initially it was also difficult to get a regular supply of imported products, however in the last couple of years the supply chain has vastly improved and the range of western products in Kampot is now amazing," she added.
Creating a successful Cambodia business

Growing a successful business isn't easy. It definitely is possible, however. If you work hard you will have something to show for it. Surely you will learn loads about yourself and about this wonderful country.
Don't forget that Realestate.com.kh can help you nearly every step of the way, either. Besides helping you find real estate, our news section can keep you up to date on the sector. Click over to our reports section to check out surveys and reports. Additionally, we have other guides like this one that can help educate you and improve your skills.
If you liked this guide you'll love our Investment Guide 2019. Download it for free and learn everything you need to know to start a business!

Article by: