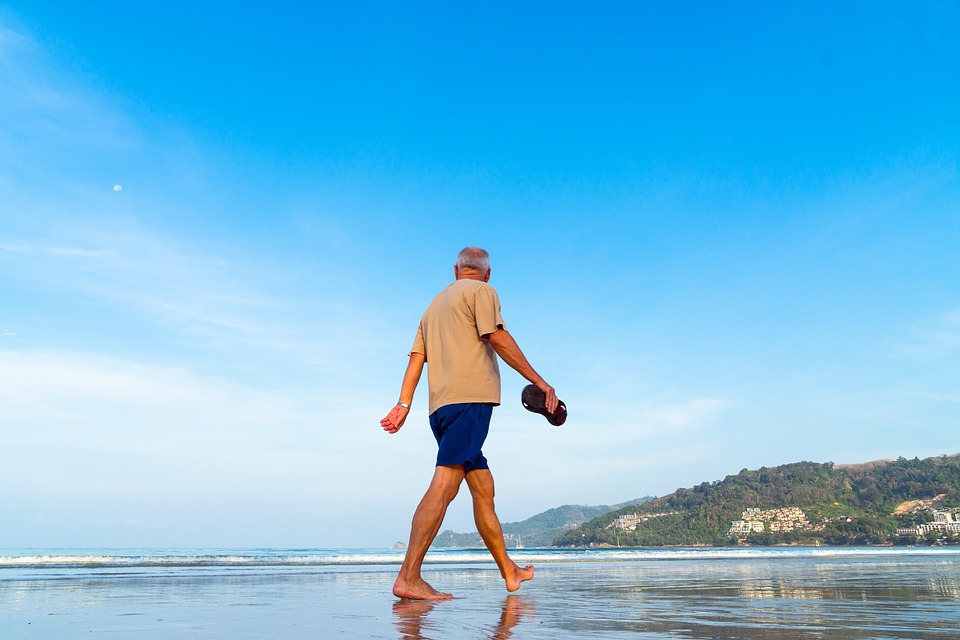 InternationalLiving.com's Annual Global Retirement Index for 2019 has named Cambodia as the number 12 best place in the world to retire. 
More notably, it gave Cambodia the crown for the cheapest place to retire. This is the fourth year in a row that the Kingdom has held that title. Interestingly, Nine.com.au has also just named the country one of the best places to retire. 
In honour of these, Realestate.com.kh wants to bring you a step-by-step guide for retirement in Cambodia. We'll cover renting, getting a visa, and even how to stay active.
Renting when you retire in Cambodia
Rent, of course, is super cheap in Cambodia. You can get a Western-style apartment for rent in Phnom Penh for as little as $300 per month. That's in the capital, too. It's even cheaper in towns like Kampot, Sihanoukville and Siem Reap.
For those on a fixed income, it is still possible to live comfortably in the Kingdom. There are serviced apartments that cover nearly every need for you. Most have cleaning services, a fitness centre and even a pool. You can find one-bedroom places like this starting at around $500 per month.
Other options include getting a house for rent in Cambodia, or a condo for rent in Cambodia. These can be a bit more expensive close to city centres. 
Getting a Cambodia retirement visa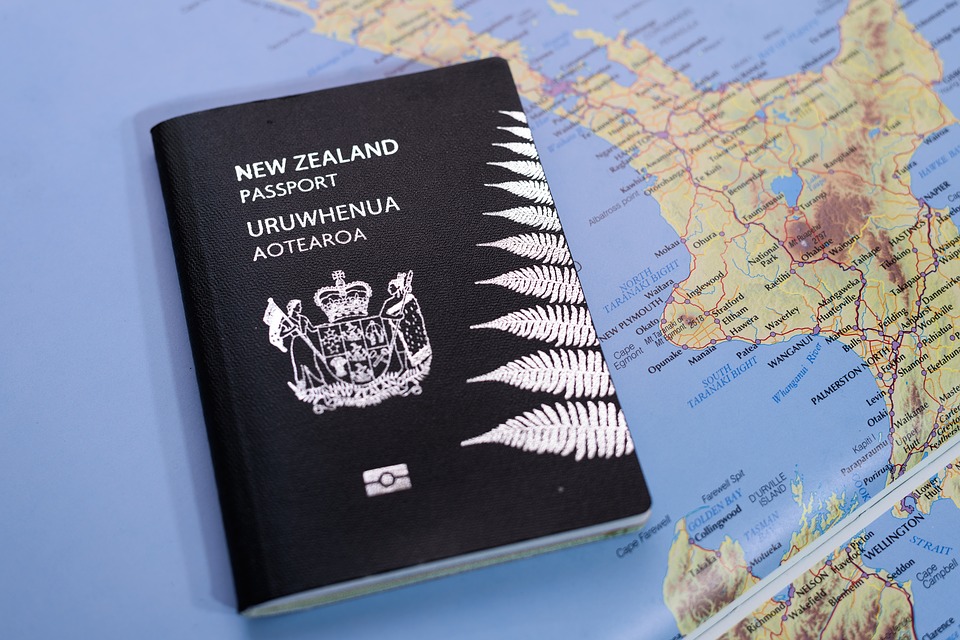 The process for visas is pretty straightforward here. There's even a special category for retirees. When you arrive in the country, make sure you get the regular (E class) visa, and not a tourist visa so you can get the Cambodia retirement visa.
After that, you will simply apply for ER (retirement) extensions. Here are the retirement visa requirements:
You must be 55 or older
You cannot be employed
You must be able to prove you are retired (with a pension or social security documentation) and have enough funds (bank or retirement fund statements).
These extensions can be valid for various lengths up to one year. Prices are similar to working visa extensions which cost around $290 for a full year with multiple entries. Head to any travel agency in town and they can help you with processing.
Where to retire in Cambodia
Cambodia is chosen by many Western expats for its laid back atmosphere and considerably lower living costs. The most popular place to retire is, of course, in Phnom Penh. it has everything any retiree may want from good food, good entertainment, and good company. Vital public and healthcare services are also easily found in Phnom Penh. Given that healthcare is a concern for retirees, we've come up with a comprehensive list of hospitals and clinics in Phnom Penh.
Though if a fast modernizing city isn't to your liking, Siem Reap may be a good choice if you still want some urban comforts. The doesn't feature the same kind of business Phnom Penh has but instead is bust when it comes to tourists visiting the iconic Angkor Wat Temples. Siem Reap itself has a growing portfolio of property developments of its own that can keep anyone's retirement interesting. After all, a new world of fun starts at retirement!
Buying food while retired in Cambodia
Whether you want to cook for yourself or eat at a restaurant, dining in Cambodia is only a minor expense. A meal at an inexpensive restaurant will only set you back about $4 in Phnom Penh. Elsewhere in the country prices are even lower. Just for reference, here's a list of some common groceries, and what their averages prices are in Phnom Penh:
A loaf of white bread - $1.23
A dozen eggs - $1.60
One kilo of chicken - $4.47
A litre of milk - $2.27
Latte or cappuccino at a cafe - $2.20
One bottle of beer - $1.00
As you can see, daily life is definitely affordable. If you want to find cheap food, goods and houseware, go to a local wet market. Otherwise, hit a local convenience store for something more Western. Brands like Circle K, Super Duper and Aeon Express are growing quickly here.
Retired? No, staying active in Cambodia

It's easy to find a productive hobby in Cambodia. If you're the active type there are clubs for all kinds of lifetime sports like tennis or jogging. 
If you like riding or fixing motorcycles, Cambodia is great. Riding happens all year round!
Is humanitarian work more your style? There are plenty of NGOs here that need your help. You could even mentor local youngsters.
Travel while being retired. It's the Cambodia way!
If you're a retiree from the West and you've decided to settle in Cambodia, chances are you already caught the travel bug. Luckily, the country sits right in the middle of Southeast Asia, one of the most popular tourist regions in the world.
Malaysia, Indonesia, Thailand, Vietnam, Singapore, Hong Kong and several other countries are just a short plane ride away. Further afield, but still within close reach are China, India, Australia, Japan and South Korea.
And, of course, travelling around Cambodia is an adventure in itself. Read more in our visitor's guide to Cambodia. 
Healthcare isn't expensive for Cambodia retirees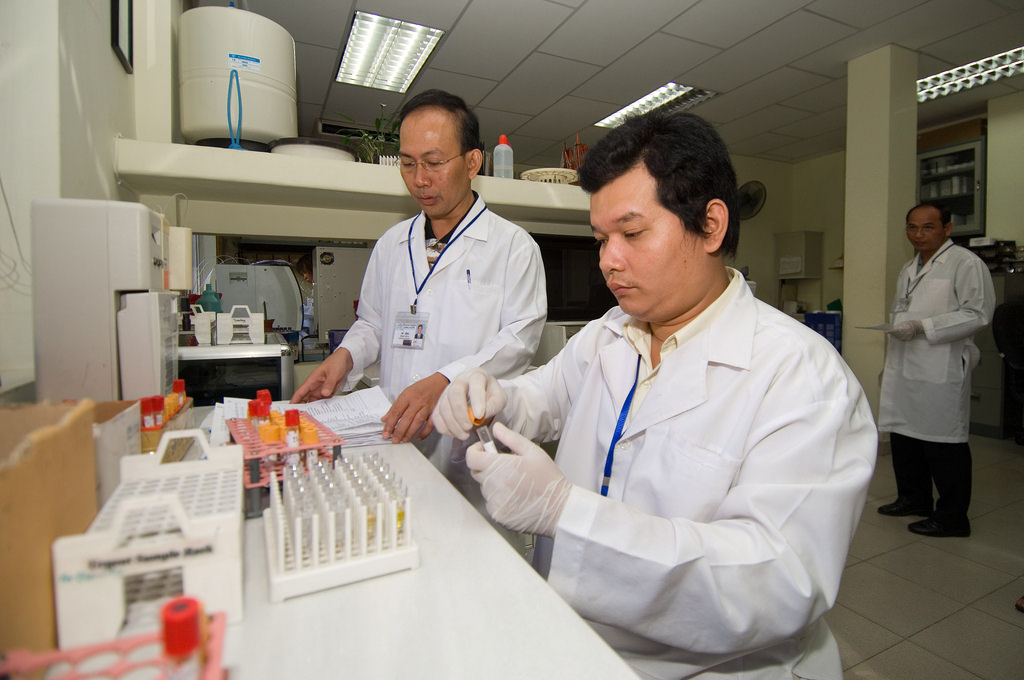 Getting medical treatment in Cambodia can be a mixed bag. There are pros and cons. The positives first:
Medication here is incredibly affordable. Almost everything is over the counter.
Seeing doctors for routine ailments like the flu or a stomach bug is usually quick and easy
Higher-end clinics and hospitals in Phnom Penh tend to have great doctors who speak fluent English.
If you prefer to see a Western doctor there are a handful practicing in the Kingdom.
There are a few drawbacks, however. This is still a developing country, after all:
For serious issues, many people (locals included) opt to visit doctors in Thailand, Vietnam or Singapore. Generally, the level of treatment here is better, and still quite cheap.
Make sure you are getting medication from a reputable pharmacy. Better safe than sorry.
Loving the retired lifestyle in Cambodia
At the end of the day, it all comes down to what makes you happy. Thousands of people choose to retire abroad every year. If Cambodia is the place that makes you happy, that's where you should be.
Realestate.com.kh hopes this guide can be helpful to all the Kingdom's retirees. Comment below if you're retired here and have anything to add. 
And don't forget to browse our listings for real estate for rent in Cambodia. You can start your journey as a retiree today!
Stay up-to-date on the real estate industry in Cambodia and get real-time updates on real estate news as they happen. Download the Realestate.com.kh App now!

Article by: