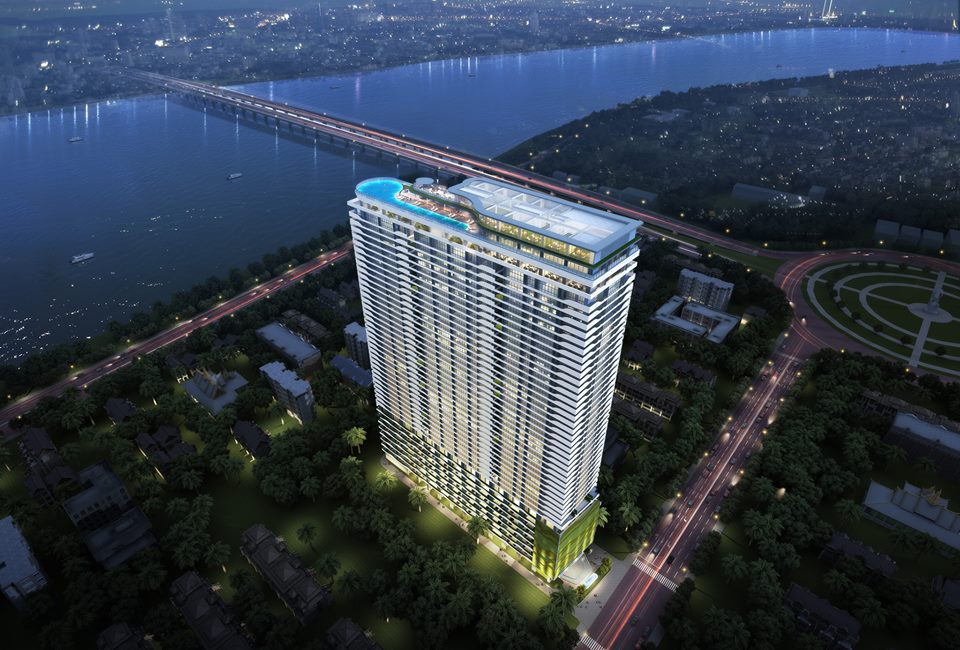 Phnom Penh has come a long way from its rural beginnings into becoming a hotbed of new and exciting real estate developments. The city's progress is already at a stage where many projects are integrating residential and commercial in a single development - a trend among the many luxury choices in Cambodia's capital.
Wealth Mansion, developed by Everhealth International Investment and Development Co., Ltd., is a top-class development located in Chroy Changvar. Its construction began in 2019, making it one of the most recent projects soon coming to the district's ever-growing set of residential options. While it has experienced challenges during the outbreak of COVID-19, Wealth Mansion's expert management eventually overcame its difficulties and put the project back on track.
The Wealth Mansion is a great example of the modern lifestyle offered in Phnom Penh. It combines 3 of the biggest factors that make any development a great residential investment for years to come.
PRIME LOCATION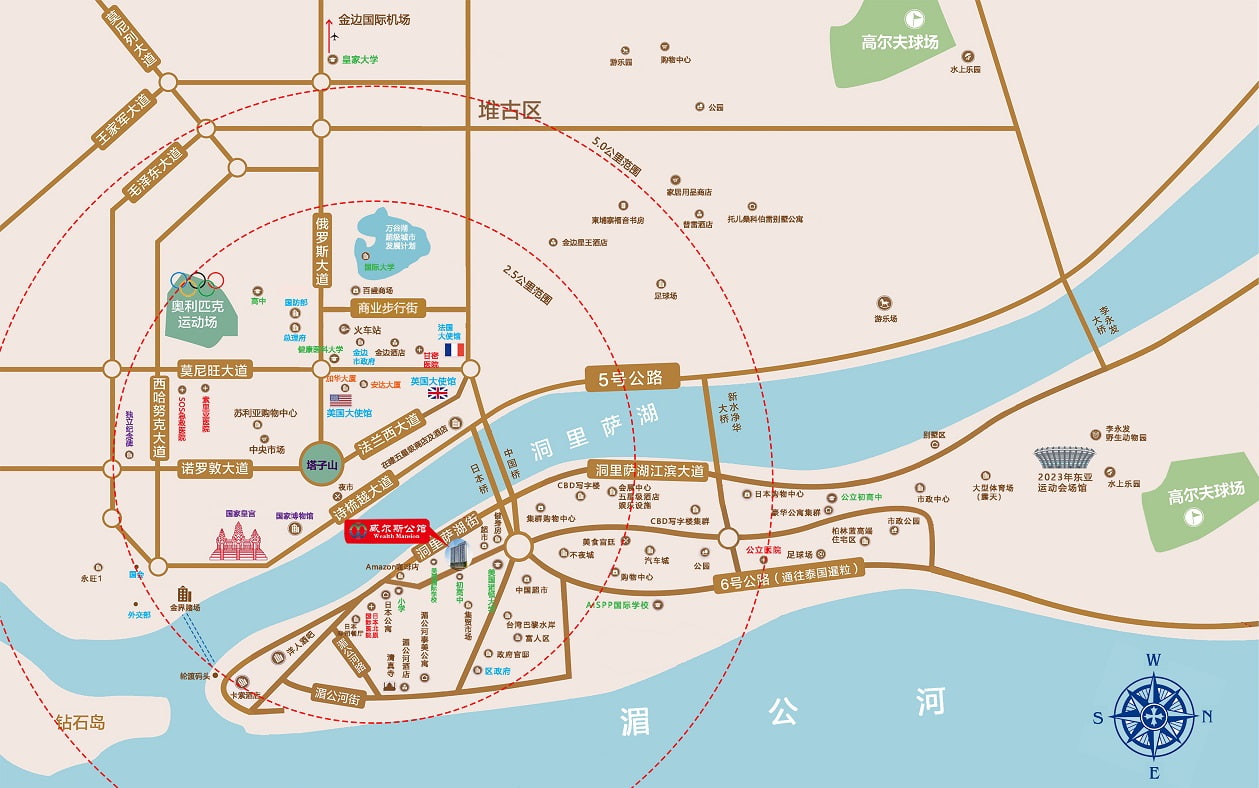 The Wealth Mansion occupies part of the scenic riverside of Chroy Changvar, and sits on the east bank of the Tonle Sap overlooking the intersection of the winding rivers. This mixed-use development will stand 45-storeys tall with a height of 166 metres standing in a well-connected traffic network with multiple services including ferry and the future city railway.  
Phnom Penh's developers have been on the lookout for new areas as the city expands outwards, and Chroy Changvar is definitely shortlisted as the next big district. The once-forgotten peninsular district is seeing increased interest from real estate companies. The race for good locations has led to a flurry of the new shops, restaurants, and other businesses surrounding the Wealth Mansion.
FULL LUXURY UNITS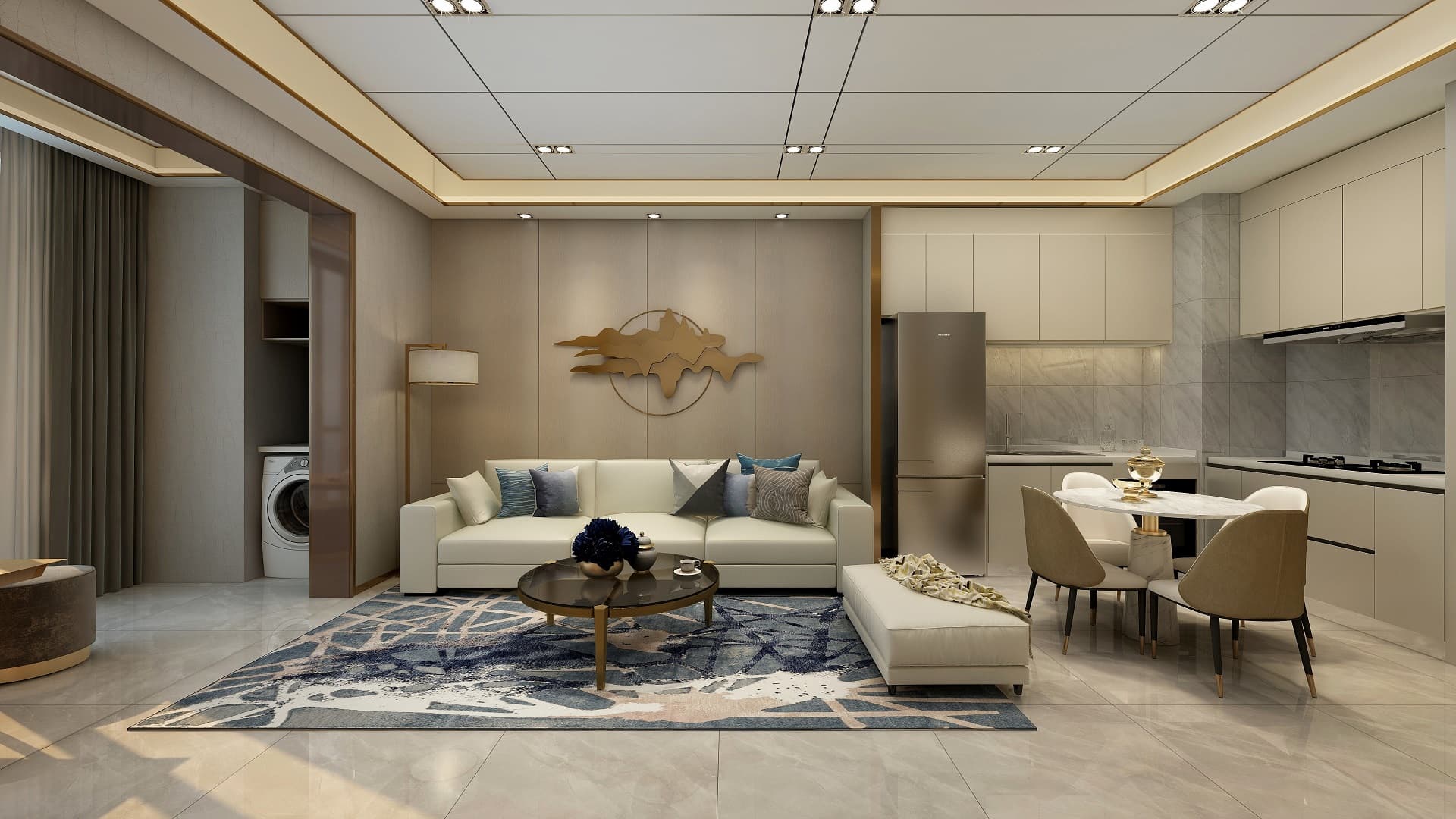 Designers of the Wealth Mansion poured a great deal of attention in all its residential aspects. Rixing Design, a renowned international design firm, melds pleasant ambiance with a well-preserved ecology; absorbing all the unique elements of Chroy Changvar within Wealth Mansion.
Architects of the Wealth Mansion made good use of natural ventilation and lighting with layouts consisting of a verdant facade, water features, central gardens on each floor, and open corridors. The Wealth Mansion is a comfortable dwelling on minimum energy consumption, thanks to the creation of an independent three-dimensional ecology.
The Wealth Mansion's smart floor plan enables every resident to have a unique life experience for its reasonable layout, aesthetic design, and practical functions. The design of a two-bedroom apartment focuses on bedrooms, kitchens, and balconies. Mostly, a master bedroom comes with an en-suite bathroom. Residents can enjoy a more delicate family living atmosphere.
TOP-TIER AMENITIES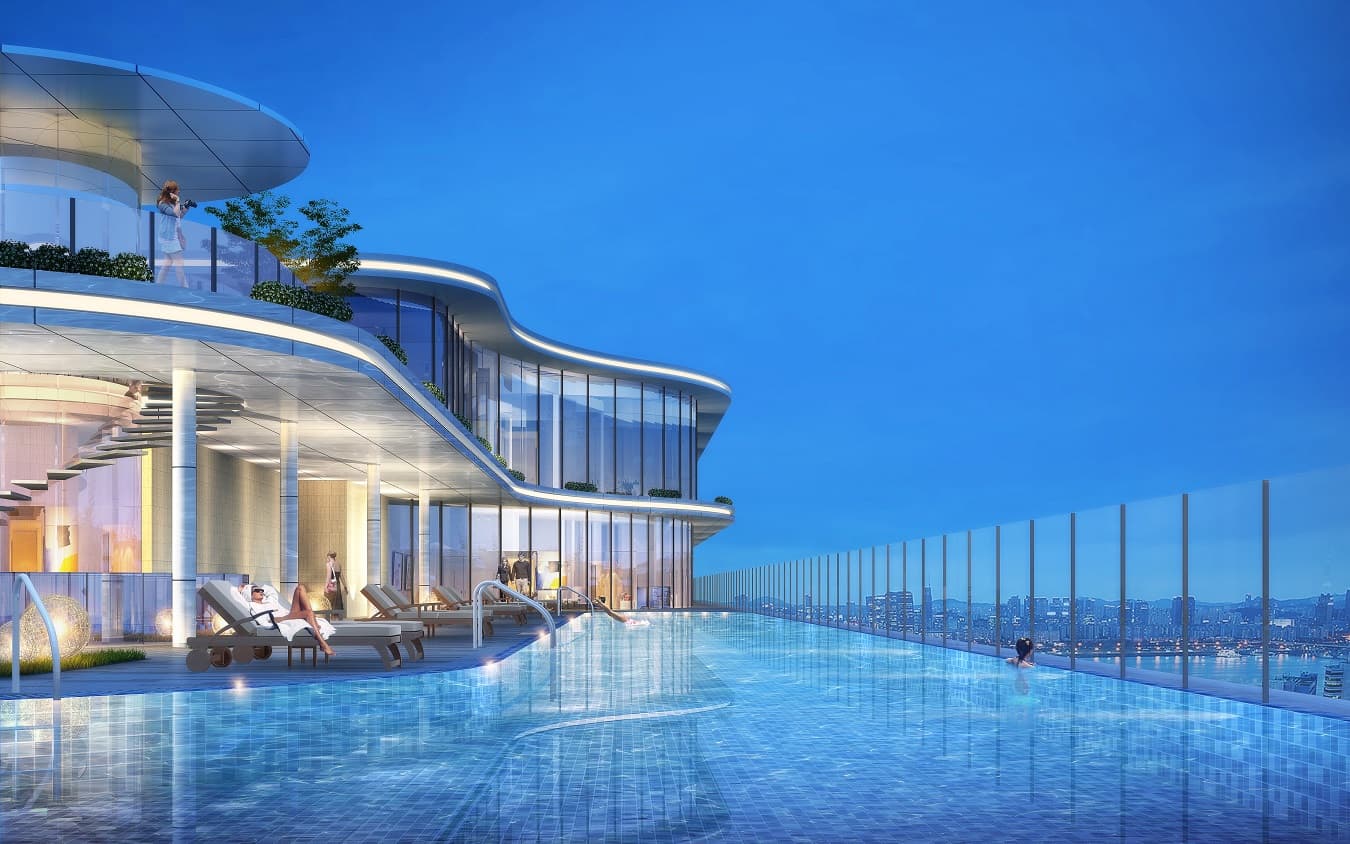 The Wealth Mansion offers plentiful experiences covering a comprehensive range of services and other comforts. To start, a comfortable lounge room is located in the lobby for residents to take a relaxing afternoon in. A 400sqm state-of-the-art swimming pool is also available along with a 1,000sqm swimming pool, stylish spa centre, restaurant/cafe, and a conference room/multi-function hall, and many more.
The property's dedicated engagement in 24-hour security, concierge service, and home cleaning service, all make your stay easy and peaceful.