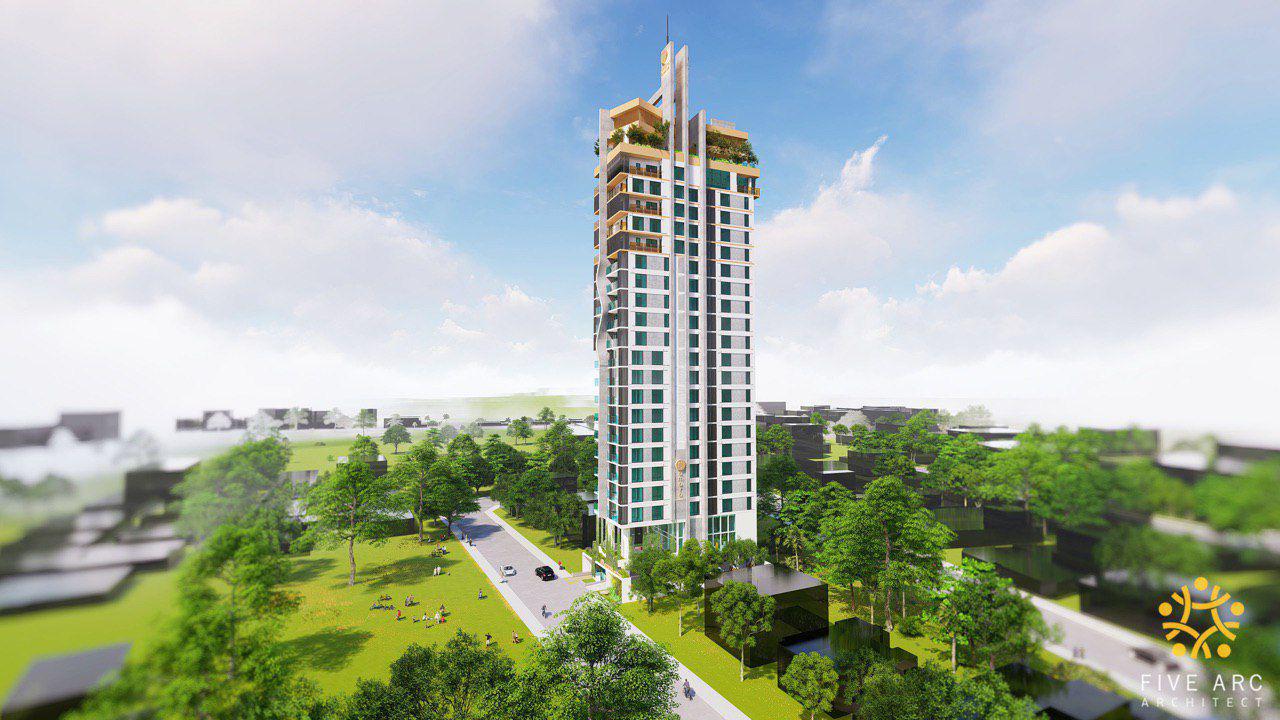 Phnom Penh's Chamkarmon district currently has the capital's largest supply of apartments. There are 230 projects with 5,820 total units in the area.
Toul Kork, in second places, hosts 1,446 units spanning 56 buildings. These numbers come courtesy of VTrust Appraisal's 2018 report.
One project is set to add even more supply to the area. Amara Residence, jointly developed by Century 21 V-Heritage Home Realty and Chinese construction company CNE, will be completed by 2021. It is located in the popular BKK1 area and will host 96 units varying in size from one to four bedrooms. The units will range from 37 to 139 square metres, and the structure will be 25 storeys tall.
Units in Amara Residence start from the price of $1,900 per square metre.
Meach Sokha, a representative of Century 21 V-Heritage Home Realty, said: "The condo project is designed to satisfy the needs of urban residents, especially young couples who value a comfortable lifestyle within the heart of Phnom Penh."
Sokha confirmed that the building will have full security, property management and safety measures.
Rising supply
News of the new condo complex comes as many experts expect the supply to skyrocket in 2019.
Indeed, some say the capital is sitting on the edge of oversupply. A recent report from CBRE Cambodia shows that the supply of high-end spaces in the capital will increase by 243% in 2019.
However, some are optimistic that the market will continue its rise.
Un Khannaron, director of Elevated Realty, said that progress of residential and commercial buildings was a positive sign for the property market.
"In fact, both the rent and sale prices in Boeung Keng Kang area are already high, but prices will continue to rise," he said.
Khannaron claimed that foreign investment would continue to flow in, citing the fact that prices in Cambodia are still much more affordable than markets like China, Korea, Singapore, Thailand and Vietnam.