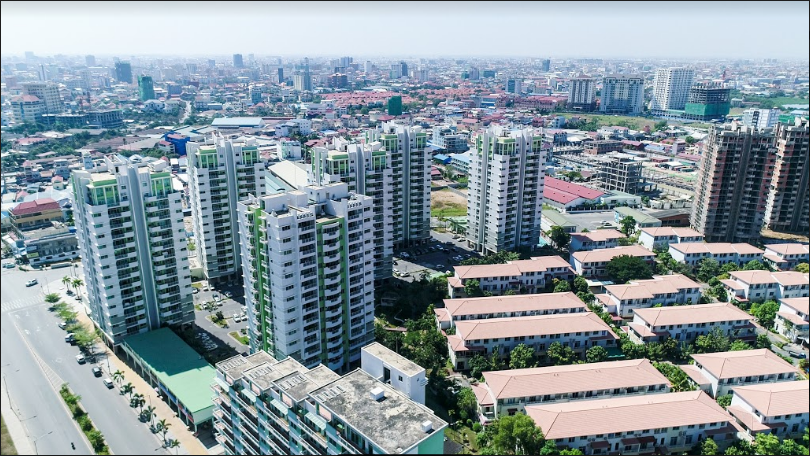 The supply of condominiums in Phnom Penh stood at around 15,000 last year. That number is set to double over the course of 2019. But will there be buyers? We got quick takes from three industry experts to see how they see the condo market.
James Hewson, manager of research and consulting at CBRE Cambodia, said he expected there could be a price correction in the condo market in 2019. He pointed to the supply influx in the mid- and high-range portions of the market.
"The recent completion of circa 2,234 condominium units in Q4 2018 boosted total supply by 18.9% quarter-on-quarter, 40% of which was positioned in the mid-range segment," he said, adding that the high-range market was set to grow by 243% in 2019.
"This substantial influx in both mid and high-end condominium stock may catalyze market adjustments in the coming quarters."
Khorn Kungkea, CEO of ERA Cambodia, on the other hand, was optimistic that first-time buyers and international investors would come in to boost demand for condos. He pointed to the fact that Cambodian prices are still far lower than condos in Vietnam, Thailand and Singapore.
"I don't think we can say there is an oversupply of condos … Price per square metre here is still seven to 10 times lower than condos in China, Korea, Japan and Singapore," he said, adding that profit margins were greater for investors who rented out Cambodian condos.
Joe Phalen, head of personal finance services at Hong Leong Bank, said there was an oversupply of condos on the horizon.
Adding that Hong Leong doesn't finance condos, Phalen said they were still bullish on growth in the local borey market.
"The biggest [borey] developers have sold out almost all of their projects already and just released a few more last week which are selling like hot cakes."
For a more expansive look at how Cambodia fits into the global real estate industry, check out our latest article on the slump creeping into Asia.