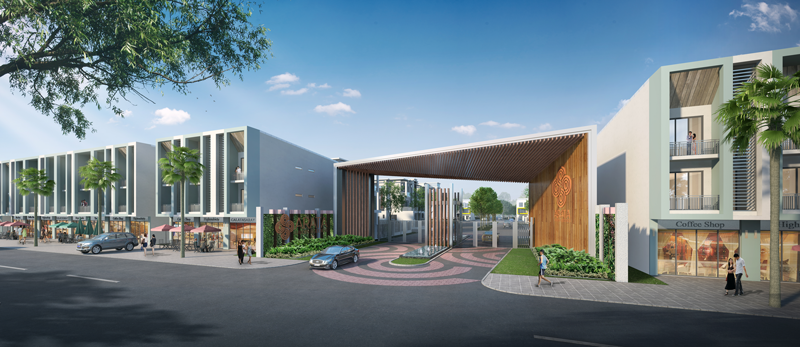 ARATA Garden Residences is a large-scale landscaped development that brings the best in Japanese construction design, ingenuity and technology to Cambodia.
ARATA is Creed Group's third project in Cambodia. Creed is also the developer of Borey Maha Sensok, the first and largest Japanese borey (gated community) project in the Kingdom, and Bodaiju Residences, which is located opposite the Phnom Penh International Airport.
Creed is a Japanese property developer and investor. Established in 1996, it has completed hundreds of projects in Japan, Vietnam, Cambodia, Malaysia, Indonesia, Myanmar, Loas, Bangladesh, and other countries.
Creed originally set out with the mission of providing "Japan Quality to emerging nations in Asia." Creed started investing in Asian property in 2012.
ARATA was designed by Japanese architect Hisaya Sugiyama, the Founder and Owner of Quincy Studio. Sugiyama, who has a Master of Architecture degree from Harvard University Graduate School of Design, has designed a long string of iconic projects in the United States (US), Bangladesh, Japan, France, Cambodia, and other countries.
Creed is developing ARATA as a modern residential development surrounded by natural green atmosphere.
To create and sustain a pleasant atmosphere in the area, Creed is working to ensure that the thick and abundant greenery surrounding ARATA will be sustained for a very long time. Its ultimate goal is to create a life in luxury, convenience, and comfort in the midst of the city that is only a pipe dream for most people.
Creed is developing ARATA in partnership with local investor, Triple Gem Assets, and Japanese investor and condo developer, Hoosiers Holdings.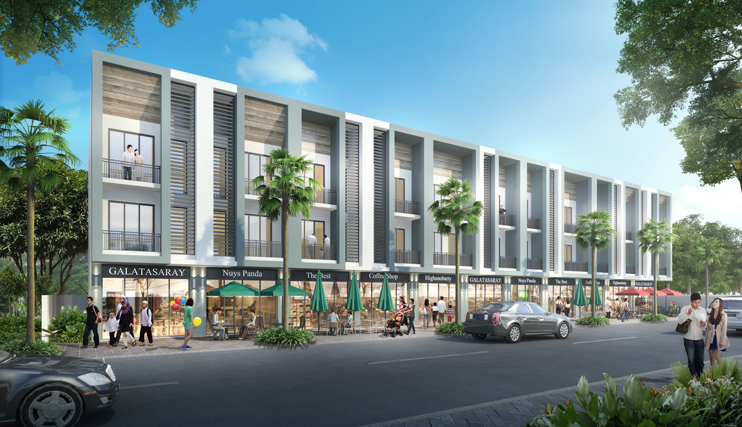 ARATA (Phase 1) comprised of more than 500 units, including Shop Houses (A&B), Twin Villas, Link Villas (A&B), and Luxury Villas. ARATA is built on a 7-hectare prime lot. There is luxury of space to in and out of the houses.
ARATA has an excellent array of amenities, exclusive to its residents, which made it among the best and most exciting mixed-use developments in the entire Kingdom. These are Playground, Badminton Court, Swimming Pool and Kids Pool, Gym, Coffee Shop, Garden, Security Guard, Mini-Mart, and Shuttle Bus.
Residents will only have to walk a few steps to go to the Coffee Shop, have a drink, and relax after a busy day. They can also play Badminton, have a dip at the Swimming Pool, and for fitness buffs, exercise at a well-equipped Gym.  Their kids, meanwhile, will have the Playground and Kids Pool for their own activities.
For shopping, residents can go to the Mini-Mart, or they can avail of a Regular Shuttle to Cambodia's newest and biggest shopping complex, Aeon Mall 2.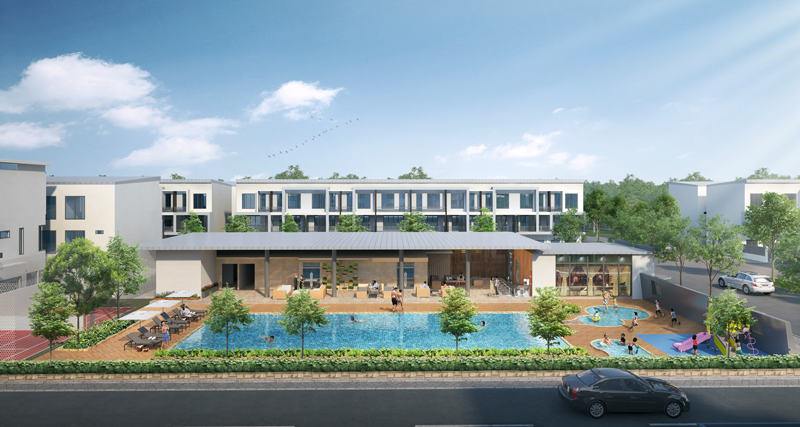 ARATA is located in Sangkat Khmounh, Khan Sen Sok, one of the best and most ideal residential/commercial locations in the heart of Phnom Penh. The area is growing fast, thanks to a visionary Master Plan by the Government. Aeon Mall 2, Makro Wholesale Store, TK Avenue, Camko City, National Bank of Cambodia, and a string of topnotch international schools are also easily accessible.
ARATA supports the coming Realestate.com.kh EXPO 2018 as one of the exhibitors.  ARATA sees the Expo as a great way to help and showcase Cambodia's real estate industry and make it more well-known not only locally, but also to the outside world.  Now on its third edition, the event has cemented itself as the biggest and most successful real estate show in the Kingdom.