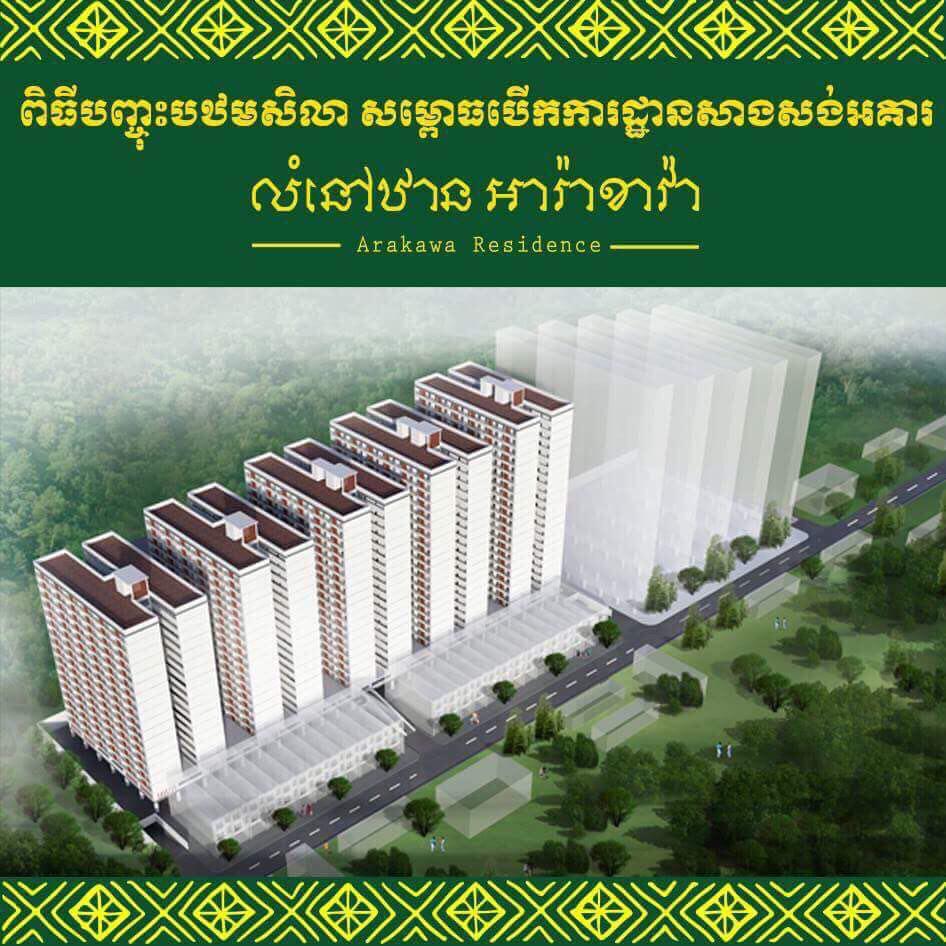 After getting the permission to build the new $80 million 21-story building on the former white building, Japanese construction company Arakawa is to invest in another affordable housing project worth $70 million in Teuk Thla Village, Teuk Thla Commune, Sen Sok District.
According to the announcement of the Ministry of Land Management, Urban Planning and Construction (MLMUPC), Arakawa is set to launch the construction of its affordable housing project on November 8, 2017.
Sitting on the land area of 13,680 Square meter, this project will consist of 2000 units and is divided into two phases of development. The initial phase consists of 10 building with 5 blocks, each block comprising 2 buildings with 19-23 storeys.
With the Cambodian government's drafting policy pushing for more low-cost housing projects, some developers such as WorldBridge Land and B & BM Development have already launched affordable housing projects targeting low-income population in Kandal province under the National Housing Policy.
During the National Housing Forum held in June 2017, Chea Sophara, Minister of Land Management, said: "The Ministry of Land Management is paying more attention to seek ways for providing affordable housing for low-income people across the country to have housing with comfort, dignity and safety."
The ministry is working with the Ministry of Economy and Finance to "establish affordable housing prices and incentives on tax and regulation" to encourage the private sector to shoulder the task, according to the minister.
With tax incentives and clear regulations, more developers are likely to consider investing in low-cost housing projects which will ultimately be able to meet the demand for some 55,000 affordable new homes each year.