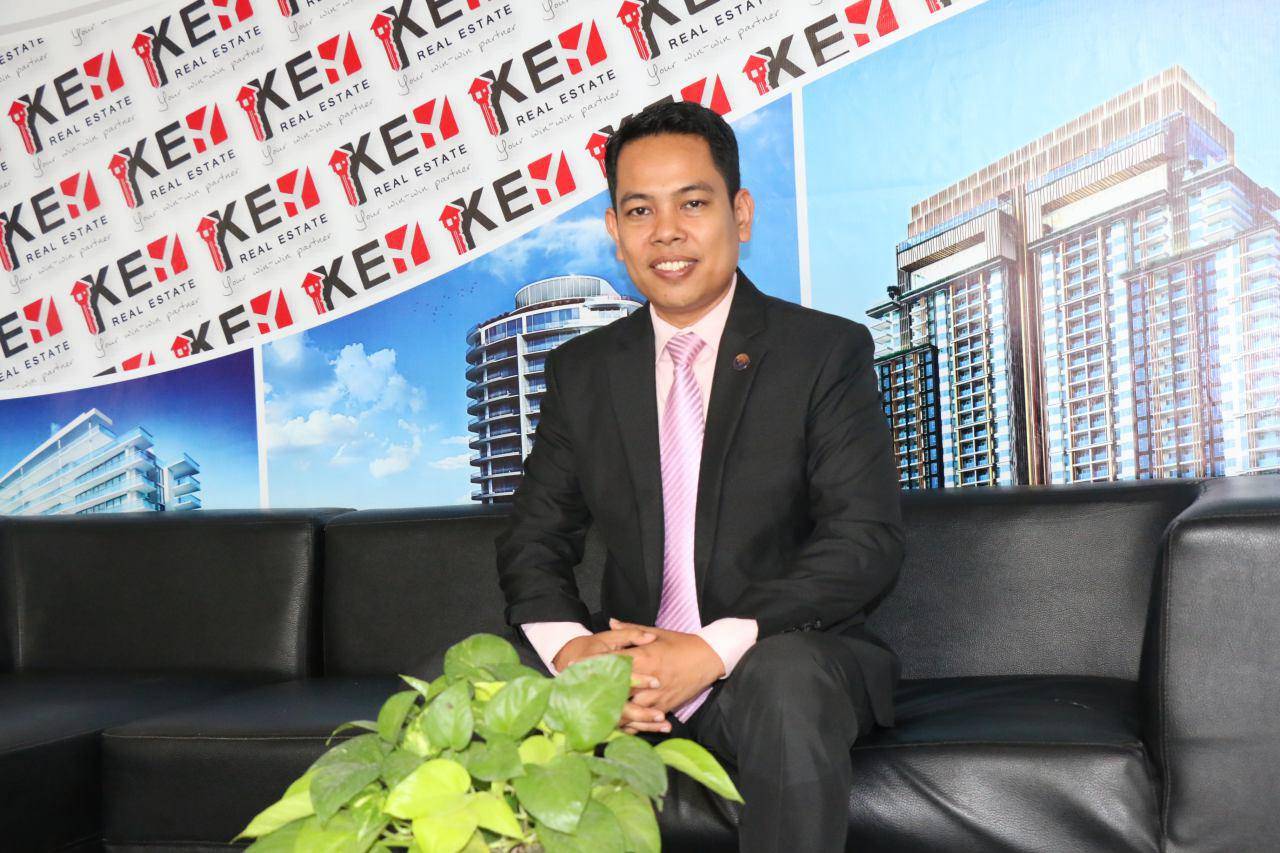 Surrounded by several potential development areas: Sangkat Boeung Kak, Sangkat Phnom Penh Thmey, Sangkat Khmuonh, Sangkat Krang Tnuong, and Sangkat Teuk Thla, Toul Kork is currently considered as one of the four developed areas in Phnom Penh joining Khan 7 Makara, Khan Chamkarmon, and Khan Daun Penh. Toul Kork is also known as "a fast-up-and-coming-area" in terms of both residential and commercial real estate development - see Realestate.com.kh article Houses for Rent in Toul Kork: Renter's Guide for more information!
Mr. Sorn Seap, founder and director of Key Real Estate, said: "Toul Kork is now considered the second most popular residential area after Beung Keng Kang 1 (BKK1) since this area has big houses, huge vacant plot land, and improved infrastructure."
"Recently Toul Kork has transformed itself into actual BKK1, showing great potential down the line because the area has bounded by new developments. Moreover, there will be a new thirty-meter wide road, which is underway on the old railway located between Toul Kork and Boeung Kak lake connecting Russian Boulevard to Sankat Russey Keo," Mr. Sorn added.
In regard to land price, Mr. Sorn said: "land prices in Toul Kork is relatively stable at the moment compared to other developed areas in the city. land price in Toul Kork has seen neither increase nor decrease over the last 2 years even though there have been a few significant price increases in 2014 and 2015, before the property market achieved its current stability. In any circumstances, the land price will never decrease, even though there are few buyers."
Mr. Touch Bin Beakna, Valuation Manager at Key Real Estate, said: "The most potential areas in Toul Kork are Sangkat Boeung Kak 1 and Boeung Kak 2.  Land price in the two areas can be divided into two parts: the land along the main road favorable for large-scale commercial purposes, and the land along the smaller road conducive to residential development such as condominiums, serviced apartments, and hotels."
"Along the main road No. 289, No 315, and No 337, land price averages between $2,500 and $3,000 per square meter while along smaller roads, land prices range from $1,500 to $2,000 per square meter," added Mr. Touch.
"Other areas in Toul Kork have less opportunity for future investment because the are is already fully developed with residential development and land price is remarkably high. Along the main roads such as Mao Tse Toung Boulevard, Phsar Depo road, and Oknha Tep Phan street, land price has an average of $3,000 - $4,000 per square meter while along the  smaller roads in Sangkat Phsar Depo 1, 2 and 3, Sangkat Teuk Laak 1, 2 &3, Sangkat Boeung Salang and Phsar Deum Kor, land price starts between $1,500 and $2,500 per square meter."
Key Real Estate is basically working in Toul Kork area and the company hopes to help both local and international buyers to be fully aware of the value of each type of property in particular locations, and especially offer them exactly what they need within their budget plan.
For Mr. Sorn, Key Real Estate aims to sell the confidence first to the clients in order to give them better and more reliable quality service provided by our firm. With all the staffs being fully trained, Key Real Estate is one hundred percent sure they can utilize their knowledge and experience to serve their clients with the highest quality service.
Key Real Estate has a vision to provide the best quality services for all property valuation in Cambodia and also aims to contribute to Cambodia's ever-growing real estate sector. Key Real Estate is your win-win partners!