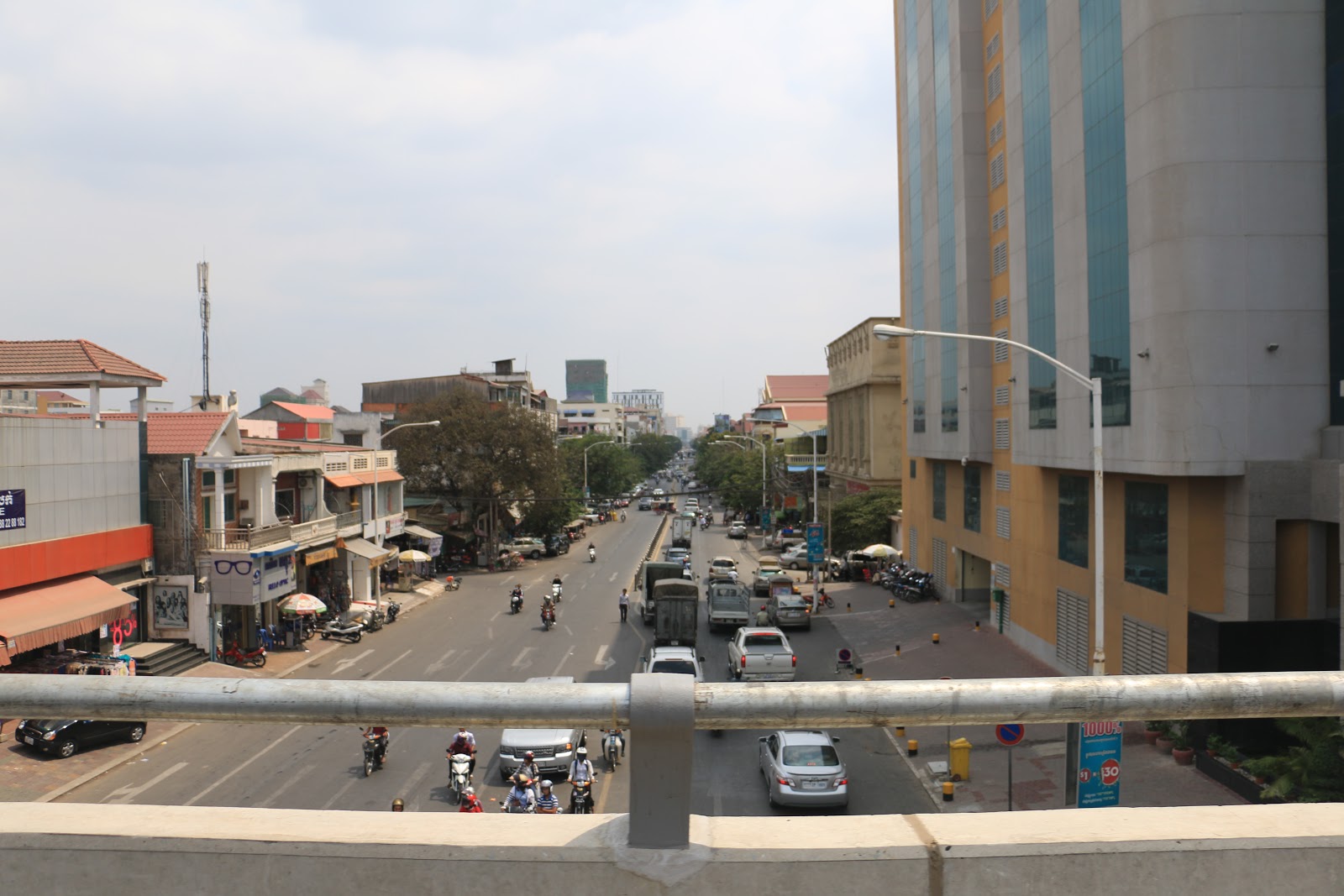 Toul Kork, once an underdeveloped area, has become an attractive suburban area thanks to its continuous rapid developments. Over the last few years, there have emerged a number of big projects such as The Gateway, Parkson Mall and TK Avenue as well as Phnom Penh City Center (PPCC), the most well-known and largest mixed-use project in the area.
All these projects are gradually transforming Toul Kork from residential to mixed-use area similar to Boeung Keng Kang (BKK)'s development model. Toul Kork, also known as a rapidly developing area, is becoming the next target for local and international investors seeking for a good return on investment after development in BKK is saturated.  
Mr. Sorn Seap, founder and director of Key Real Estate, said: "Toul Kork has become a popular investment destination for local and international investors and is now transforming itself from residential to mixed-use development area similar to what Boeung Keng Kang did 6-7 years ago."
"Recently, Toul Kork has seen many necessary facilities such as international schools, hospitals, malls, retail space, bars, restaurants, coffee shops, hotels, serviced apartments, and condominiums. And even if it has yet to have all amenities as much as BKK1, it's no doubt Toul Kork will become the next BKK because its development structure looks almost the same as that of BKK, Mr. Sorn added.
Two Sangkats in Toul Kork: Boeung Kak 1 and Boeung Kak 2, have recently become the most popular area, largely because the possibility of investment return is high compared to Boueng Keng Kang where land for sale in Toul Kork has reached its price cap.
Toul Kork has more available big plots of land for development and land price is also not as high as that in BKK. The collection of amenities in Toul Kork which cater for local and international newcomers will attract more people to come, pushing the demand for more property and so the value of property in the area will automatically increase, according to Mr. Sorn.
For those investors interested in investing in Toul Kork, they can contact local real estate agency Key Real Estate with over 10 years experiences in buying, selling and evaluating all properties in the area.
The company has highly motivated and skilled staff with strong capacity and knowledge to serve the clients with the highest quality service. The company hopes to help both local and international buyers to be fully aware of the value of each type of property in particular locations, and especially offer them exactly what they need within their budget plan.
Key Real Estate has the vision to provide the best quality services for all property valuation in Cambodia and also aims to contribute to Cambodia's ever-growing real estate sector. Key Real Estate is your win-win partners!