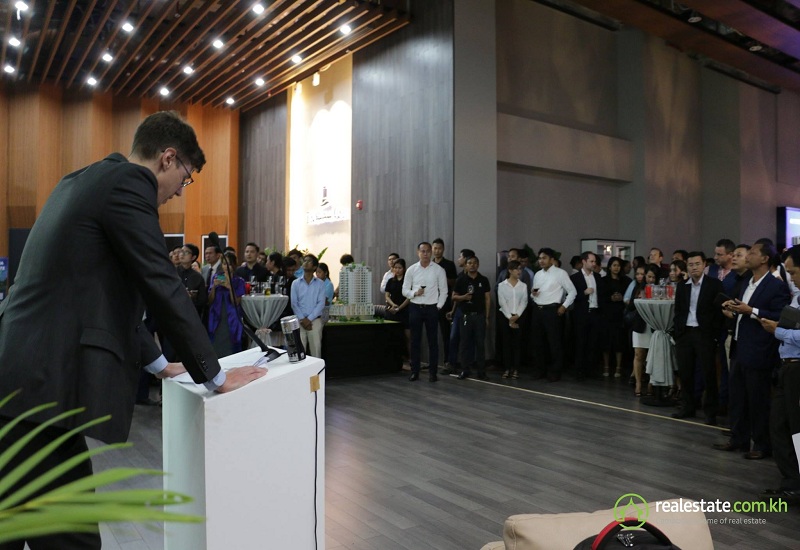 The Cambodia Real Estate Awards (CREA) 2018, a trailblazing effort that promises to be the most prestigious event for Cambodia's real estate industry this year, brings a raft of benefits to participants and winners.
Benefits for winners of CREA 2018 will be in the form of exposure, recognition of leaders, and year-long branding crest. Thirty Agency and Individual-based Awards are up for grabs in CREA 2018.
Winners will be recognized as a leader in the Cambodia real estate industry, in addition to an iconic trophy and a certificate recognizing personal or company achievement.
The most important benefit for winners is the marketing assets they can leverage across their businesses. These marketing benefits are:
Cambodia Real Estate Awards Seal for use in all business marketing within the Awards year (2018) and being added to all Realestate.com.kh listings for free- The presence of the seal can build trust with buyers, thus helping promote the business/agency;

Professional photography and video from awards acceptance- A professional photography/video team is in place to document CREA 2018 from start to finish;

Promotion via media partners and press releases - There will be news articles and press releases about CREA 2018 and winners published in Khmer Times and other media partners of the Awards organizers;

Huge brand exposure across Realestate.com.kh and Cambodia Real Estate magazine - Winning agencies will be profiled in the Cambodia Real Estate magazine as part of the CREA feature article.
Recognition in CREA will also be highlighted in agencies or individual profiles in REAKH, giving the winners the opportunity to communicate the benefits of their agencies.
The Awards will also give winners the chance to be personally interviewed, which will be displayed via live streaming directly. Winners will receive a copy of this interview, which they can display on their websites and other marketing outlets.
For the winners in the Best up and Coming Agency of the Year category (Rising Tiger), there will be an added benefit of one year free subscription to RealestateCRM, which can greatly help in professionalizing their business.
A first in Cambodia's history, CREA 2018's goal is to recognize leading agents, agencies, and celebrate the finest real estate practices and professionals nationwide.
CREA 2018 was organized by Realestate.com.kh, Cambodia's leading property portal and marketing agency, with support provided by the Ministry of Economy and Finance (MEF) and Cambodia Valuers and Estate Agents Association (CVEA).
Join CREA 2018….and win fabulous benefits plus lasting recognition for excellence!
For more information or inquiries regarding CREA 2018, you may contact NHEAN CHANNEARYBOTH (Assistant Event Manager) at both.neary@realestate.com.kh/ +855 8975 5777