Cambodia's economy has been growing steadily, with the latest revised GDP growth rate still expected to be above 5 per cent in 2023. Much of the recent focus has been on the newly appointed government's Pentagonal Strategy and how this will shape the future growth of the Kingdom and what industries could benefit.
The tourism sector remains a key pillar in this plan but one aspect we want to address is the events industry in Cambodia which should play an important contributor to the country's economy as this space can boost tourism but also is a vital cog and platform in showcasing the potential of Cambodia.
Events and the required MICE (Meetings, Incentives, Conventions, and Exhibitions) venues are a necessary means to pave the way for trade agreements, potentially transforming urban transport, and increasing employment (and range of skills) within the Cambodian workforce.
Cambodia's Events Industry
Cambodia hosts various trade shows, expos, and exhibitions throughout the year and 2023 has already seen the successful hosting of the SEA Games as well as important product launches, business community forums and seminars and property and trade shows.
Some upcoming events for example in late 2023 and into 2024 include the Cambodia International Construction Industry Expo (December 2023) and the Global Health Expo4 (2024). These events provide opportunities for businesses to showcase their products, establish partnerships, and network with industry professionals.
In determining the real value of the events, what will contribute to them being seen as a success are the scale, participation, and economic conditions so partnering with experts in the event space and securing the best possible MICE venue will help determine these.
What Is The MICE Sector Worth
According to recent research, the demand for global MICE Market size was valued at approximately USD $645.7 billion in 2022, whereas the Asia-Pacific MICE industry generated revenue of USD$229 billion in 2017, and was expected to grow at a CAGR of 8.6 per cent to reach USD $441.1 billion by 2025.
Thailand for example has targeted wellness attractions and MICE to help revive their tourism sector post-pandemic and these are expected to be worth 20 per cent of the Southeast nation's GDP. The Tourism Authority of Thailand (TAT) and Thailand's Conventions and Exhibitions Bureau (TCEB) are driving the promotion of this sector and attracting high-value events and exhibitors.
MICE Venues In Phnom Penh
Cambodia does provide a wide range of world-class MICE facilities which include international hotels and some standout Khmer-designed venues and large event spaces. The most popular locations remain Siem Reap, along the south coast in Sihanoukville, and in the capital of Phnom Penh.
MICE venues that are of international standard attract tourism and business events and activities such as meetings, incentives, conferences, and exhibitions.

In Phnom Penh for example, some of the leading venues are:
Diamond Island Convention and Exhibition Center - established in October 2009 and owned by the Canadian Integrated Enterprise Group, the large venue halls also come with ample parking and is situated close to the AEON Mall Phnom Penh. The venue is regularly used for exhibitions, wedding reception, parties & birthdays, conferences, seminars and other MICE activities.
NagaWorld - The only casino and integrated resort venue in Phnom Penh, their MICE facilities at the only offer some of the best-in-class meeting spaces at its centrally located location. With a grand ballroom and several meeting spaces across its two properties, NagaWorld has hosted many conventions, exhibitions and events over the past two decades and onsite there are a number of entertainment and restaurant options as well as 5-star accommodation and associated resort facilities.
The Premier Centre Sen Sok - Located to the northwest of the capital, the large venue space has been used for wedding receptions, business meetings, and exhibitions and has previously hosted the Realestate.com.kh EXPO in 2022. Covering more than five hectares and with seven event halls, the space can accommodate 5,000 guests,and parking spaces for 1,200 cars and 700 motorbikes.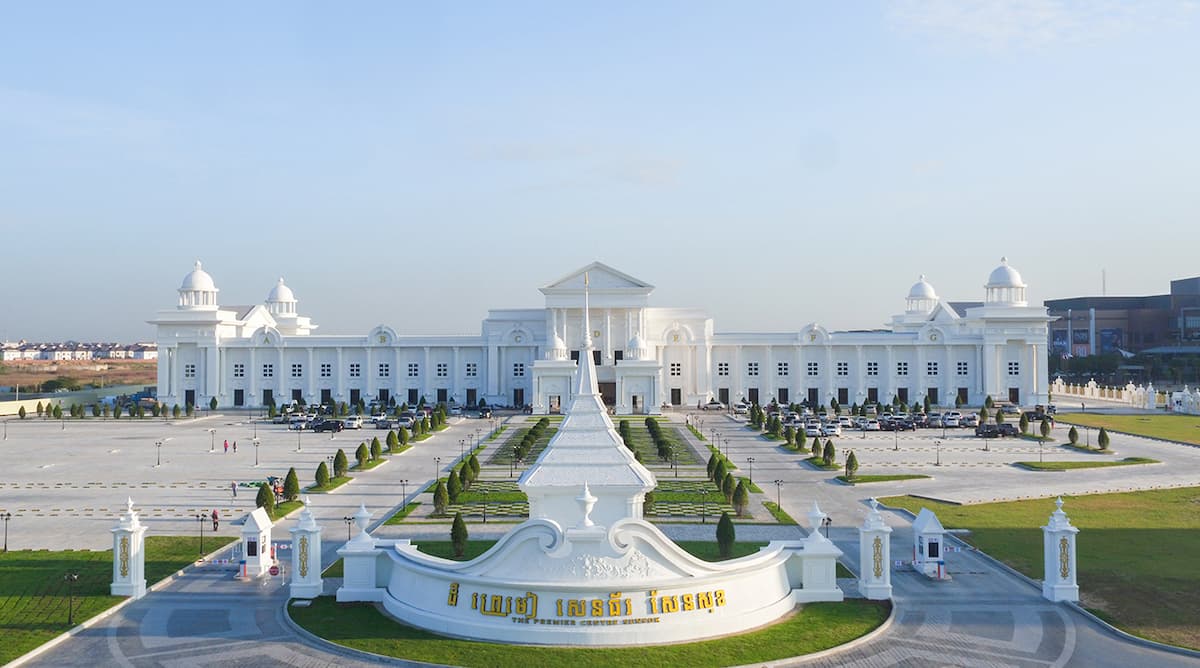 Wowee - On Expanding The Cambodian Events Space
We heard from THACH Chenda, Founder and CEO of Wowee Advertising, who formed her company with other partners post-pandemic, saying "I created the company to cater for local companies looking to elevate their brand and international companies looking to build a brand in the Cambodian market."
When it comes to events and the MICE venues and whether they are suitable for local and international events she is positive. "Certainly some are yes, like the 5-star hotels and AEON Malls have proven successful for road shows. But exhibitions are generally in halls that don't seem to be purpose-built for these events. I think it's a good opportunity for someone to bring more venues like this to the market and I think it will attract more international events to Cambodia and increase the quality of locally-run expos."
Chenda and Wowee have been involved in many roadshows for brands like Foodpanda, as well as big award ceremonies, expos, brand launches, and MOU signings, and were the exclusive co-organiser of the Home & Lifestyle EXPO 2023.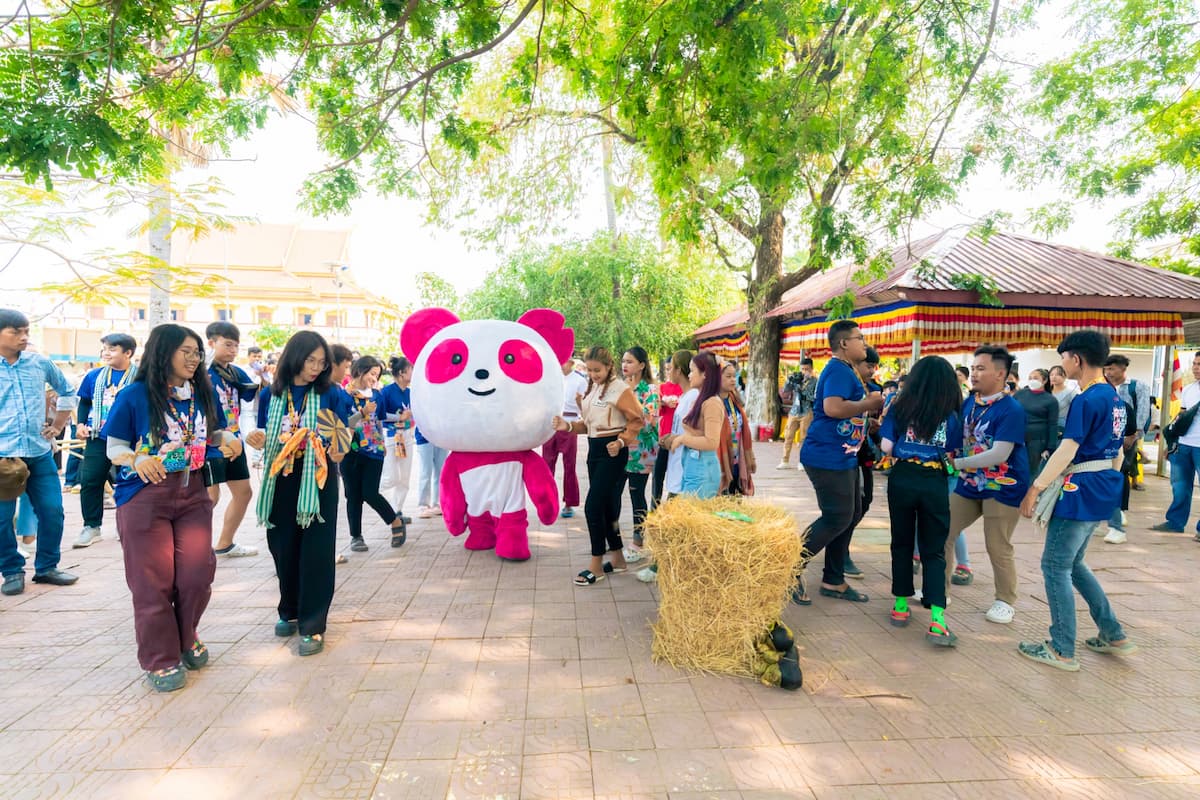 "Expos are always a nice challenge. You deal with the organiser, but then they bring in hundreds of exhibitors and everyone has high expectations of the event, so it's a lot of stress to handle to ensure the event goes smoothly. But that's also half the fun."
On the available talent for high-value exhibitions, she adds: "There is an opportunity for local creatives and artists to create different performances. Sometimes, to meet client expectations, we need to bring in acts from overseas (Malaysia, Vietnam, Thailand), and also for skills like digital mapping, etc.
She also is adamant it would be "great to one day see a purpose-built venue for live music which is a step to attracting more international artists to Cambodia."
On her most memorable event story to date, she added "The most exciting project was building the Bay of Lights / Prince Real Estate booth at the recent 2023 Real Estate expo. They wanted to display a 75 sqm LED screen to showcase their projects as well as a centre walkway. The project was challenging, but it was one of the best projects I've worked on. The concept was great and to see it come to life was amazing."
In terms of opportunities, she says there are currently no big car shows in Cambodia, "when I travel overseas I have seen impressive shows like this, but never in Cambodia."
Cambodian MICE & Events Standards And Ambitions
There are guidelines for businesses in the local travel sector on how to apply for the ASEAN MICE standard certification and logos.
Ho Vandy, an adviser to the Cambodia Association of Travel Agents said "Achieving the ASEAN MICE Standard certification, its logo and the ASEAN Sustainable Tourism Award is not merely a matter of prestige for the businesses, but also a mark of distinction for the nation.'
Chenda agreed that more can be done to make Cambodia and Phnom Penh attractive to host international and regional events and a unified effort to continue to "promote Cambodia as a destination that will create a lot more opportunities for events in Cambodia. Whether that's attracting more international guests to expos, attracting international events, business delegations and even Cambodian companies being part of events outside of the country."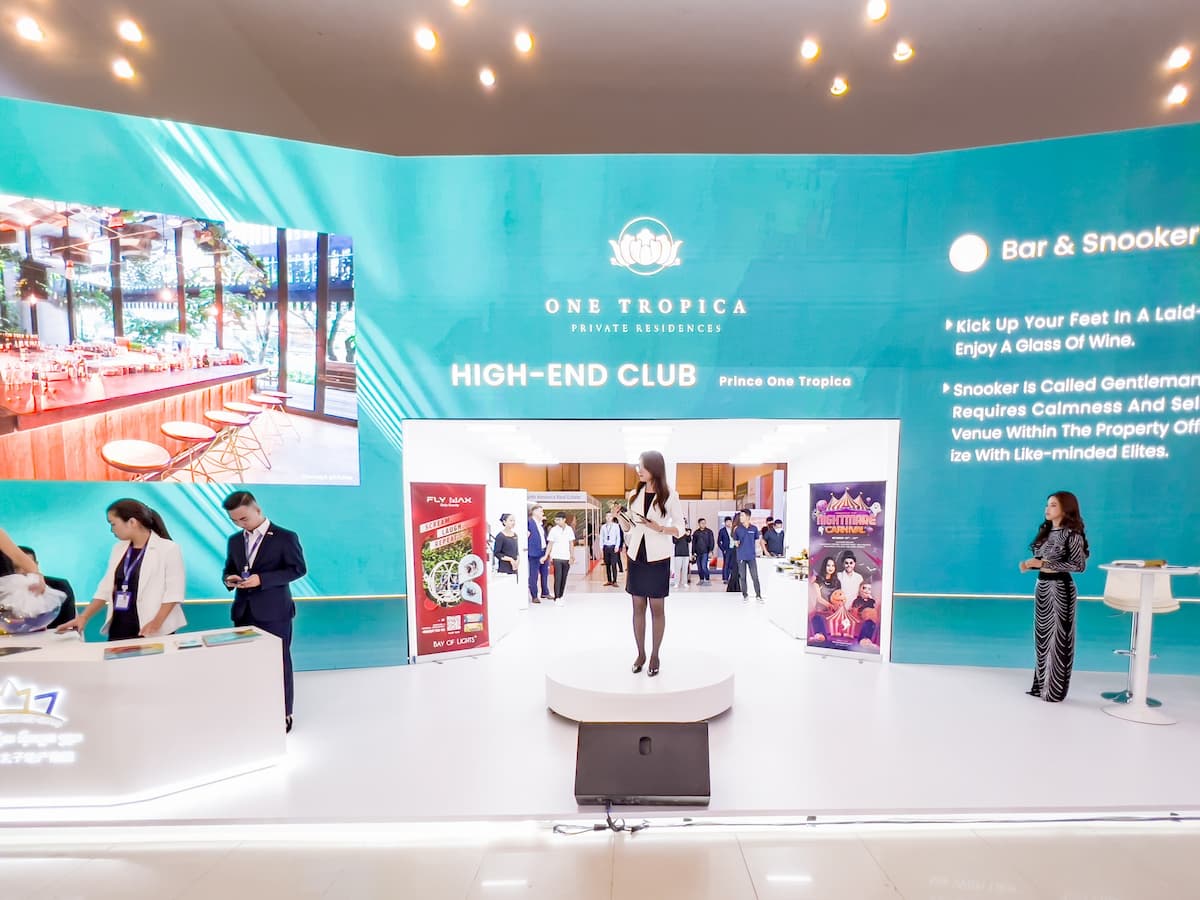 The Cambodian government's new 'BUILD' initiative is also built upon five strategic pillars when it comes to tourism:
Brand Management
Unique Selling Points (USPs) Marketing
Inbound Design Quality Travel
Leverage on Tourism Endowment and Diversification
Develop Competitive Tourism Sites.
The Wowee CEO added that these efforts are a collaboration between the government and private companies. "It would be great to see the public and private sector continue to work together to promote the country. I know they already do some international events promoting our country as a destination and promoting Cambodian products. It would be good to see this become bigger over time."