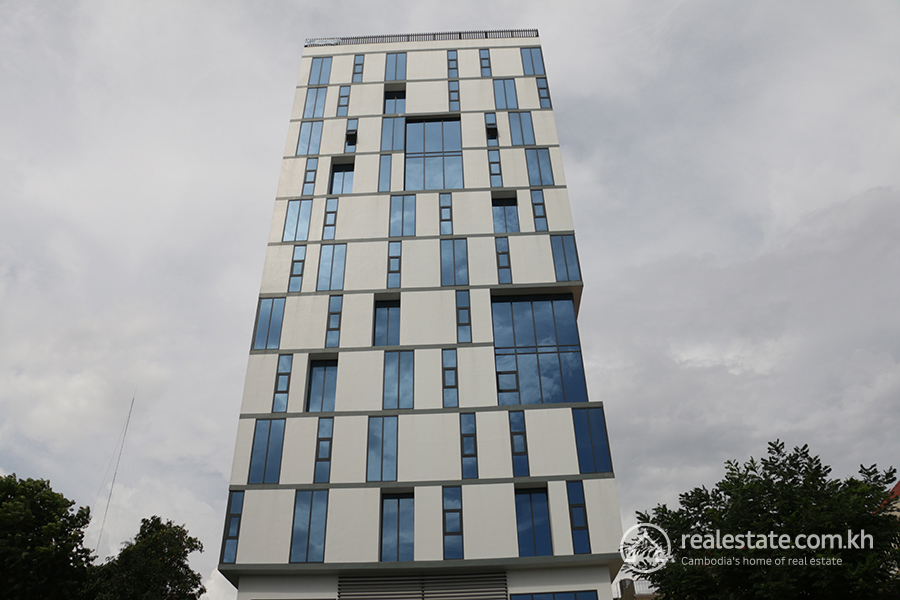 ​​​ 
City Tower, a unique and modern office building standing a total of 14 floors, was opened for occupancy in March this year, with 25% of office space already leased.
It is located along Mao Tse Tong Boulevard, Sangkat Phsar Depou I, Khan Toul Kork, Phnom Penh. It sits in the main commercial area, adjacent the Intercontinental Hotel and just next to international food and beverage branches, including Burger King and Coffee Today.
Mr. Bun Kheam, General Manager at City Tower, explains, "We don't see many high-rise office spaces in Phnom Penh and the City Tower project is among the few currently present in the capital. This makes it a very good option for businesses looking for a foothold in the capital."
The entire building's concept design is developed and supervised by the Archetype Group, a leading architecture and construction consultancy firm that designed the Phnom Penh and Siem Reap International Airports, among many other projects. Meanwhile, responsible for the construction work is local firm, Heng Eng Kong Construction Co., Ltd.
According to Mr. Bun, City Tower is designed to focus on convenience and a comfortable working environment through the inclusion of modern facilities and its interior design. It has a 2.75m floor-to-ceiling height that features suspended ceiling tiles with recessed LED lighting.
Furthermore, the office units also showcase floor-to-ceiling windows for optimal natural daylight, VRF centralized air conditioner for energy efficiency and comfortable cooling, flexible partition, CCTV, and access control security in the common areas.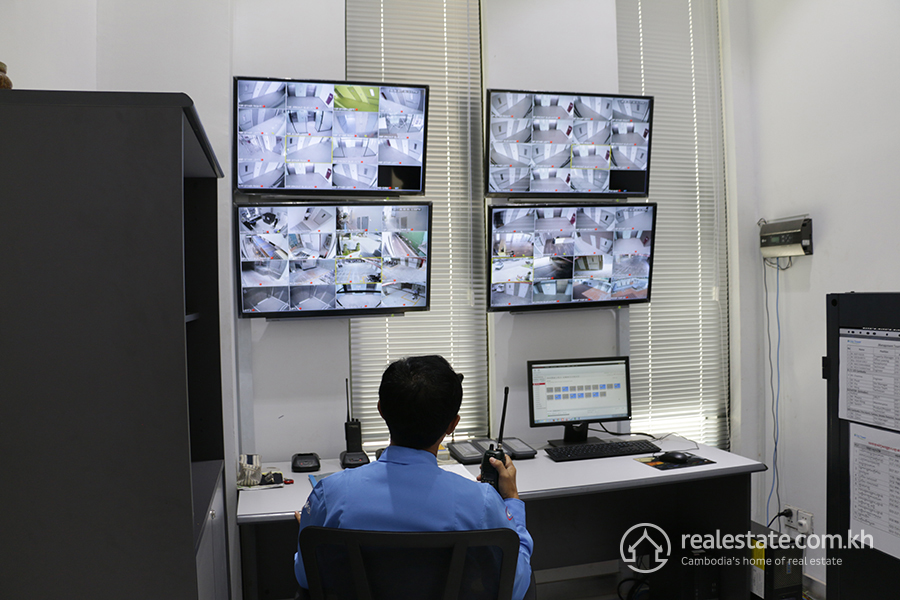 100% guaranteed to incorporate quality with its lush and unique aesthetic, The City Tower offers multi-purpose accommodations to suit the different needs of lessees.
Additionally, the building also offers high speed fibre optic cable telephone system backbone and fire protection mechanisms (heat and smoke detectors, fire alarms, horse reel and fire extinguishers, and 2 pressurized staircases). A Public Announcement System is also in place, together with a standby power generator for 100% power backup in case of electricity cut off.
City Tower also features a two-floor basement parking space: one floor is dedicated to car parking space and the other one to motorbike parking.
In regards to the leasing price, "the office space unit starts at a price of $15 to $18 per square meter. And $2.5 will be charged monthly for management services fee. Facilities and management system of the building are very similar to grade A office space, but the leasing value is more affordable,"said Mr. Bun.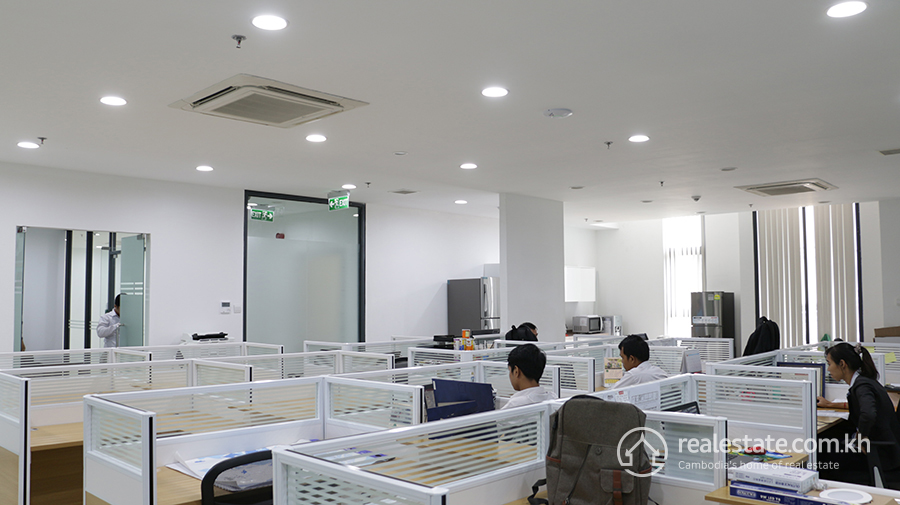 Office spaces range anywhere from 60 to 610 square meters and retail spaces ranges anywhere from 100 to 350 square meters. The ground floor is available to serve as a showroom and a banking space, while the mezzanine is available for cafés and restaurants."
Since the City Tower is open for lease for coffee shops and restaurants, it becomes a place for everyone -- whether you work inside the building or outside, you are allowed to walk in for coffee and food, according to Mr. Bun.
He concluded that for those who intend to get a long-term lease for a large office space, negotiations for discount are welcomed. Get your business off to the right start in Cambodia with City Tower!
Check out the available spaces here : retail space and office space