The whole story started when she was working for a German NGO and studying part time. On a whim, Sovathana Neang started a counselling radio show. She gave out advice to callers on everything from sex to money. 
Now, almost a decade later, she's known as DJ Nana. Tons of young Cambodians look up to her like an auntie. They ask for her blunt opinion on almost everything. She is a strong woman who says it like it is. 
Here at Realestate.com.kh, we are inspired by DJ Nana's message. In fact, we have a similar mission. We want to help educate Cambodians about real estate. We want to help them find the property of their dreams. Whether it's their first home, a plot of land or a condo, we're here to help.
So we're extremely excited to announce that DJ Nana is the official spokesperson for the Home & Lifestyle Expo 2019. The event is going on at Koh Pich Exhibition Center on April 26 and 27. DJ Nana will be there, will you? Read further to hear about prizes, promotions and more. 
Making life decisions
But wait, isn't Realestate.com.kh just about buying property? Yes, but we're much more than that, too. Just like DJ Nana is here to give you advice on life and love, we want to give you advice about real estate. That's why there will be more at the show to fulfill your lifestyle. Think cars, furniture and much more. 
The biggest names in Cambodia are already on the bill. CC Peninsula Co., LTD, CEO KT Pacific, Tnaot App, La Vista One, Angkor 4 Season Hotel, V-House, Borey VIP, 7 Residence, PH Real Estate, LCJ - H.Y.O (Cambodia) International Real Estate Company Limited, Prince Real Estate, Arata Garden Residences, The Sanctuary City, Vista Condo, Prime One, The National Coast, Booyoung Town, Urban Village, Arakawa Residence, Seara Sports Systems, Prestige Homes Cambodia, The Parkway, Singapore (Cambodia) International Academy, Cheif Tower, JS Property International Co., LTD, The Pure Bay Peninsula Garden, Wufu Center Of Sihanouk, OC Consultancy Services, Oympia City, E-Now international Co.,Ltd, Pointer Property, Oneda Asian Investment Group Co.,Ltd, China Pacific E&G Investment Co.,Ltd, E-Gets, Open House, Capital Loan, Romduol City, Lucky Real Estate Co., Ltd, Gold Zone Media, Chun Hui Yuan, KH Land, BCCI International, Borey The Flora, Prince Golden Bay, FDD Real Estate, Baoli (Cambodia) Real Estate Co Ltd, Master Star Land Property, Heng He Group, Ruiting, Ecoflo, and CVEA are all set to join. If you want to see your name on this list, contact us today and get a booth. 
Here's what you'll see at the show:
Prizes and lucky draws
Massive promotions on everything
Fun games and demos
If you love shopping for deals, this show is for you. Every exhibitor will be offering limited-time promotions on everything. It's a no-brainer, really. You'll get to see all of the best deals of the year under one roof. And when people hear how little you paid, they will regret not coming.
Don't let this opportunity pass
Oh, and did we mention that this show is completely FREE! There will be prizes, goodies, expert seminars, and so much more. You know what DJ Nana would say: "Don't waste this chance!"
Make 2019 your best year yet. Come to the Home & Lifestyle Expo 2019 on April 26 and 27. Signing up is simple. Just follow this link to get FREE EXPRESS ENTRY.
You can also sign up through Facebook Messenger. That way you will get instant updates about tons of exclusive prizes, discounts and more. Here's how you do it:
Open Facebook Messenger and click on your picture in the top left corner.
Click on your profile picture, then select "Scan Code" at the top
Scan this code: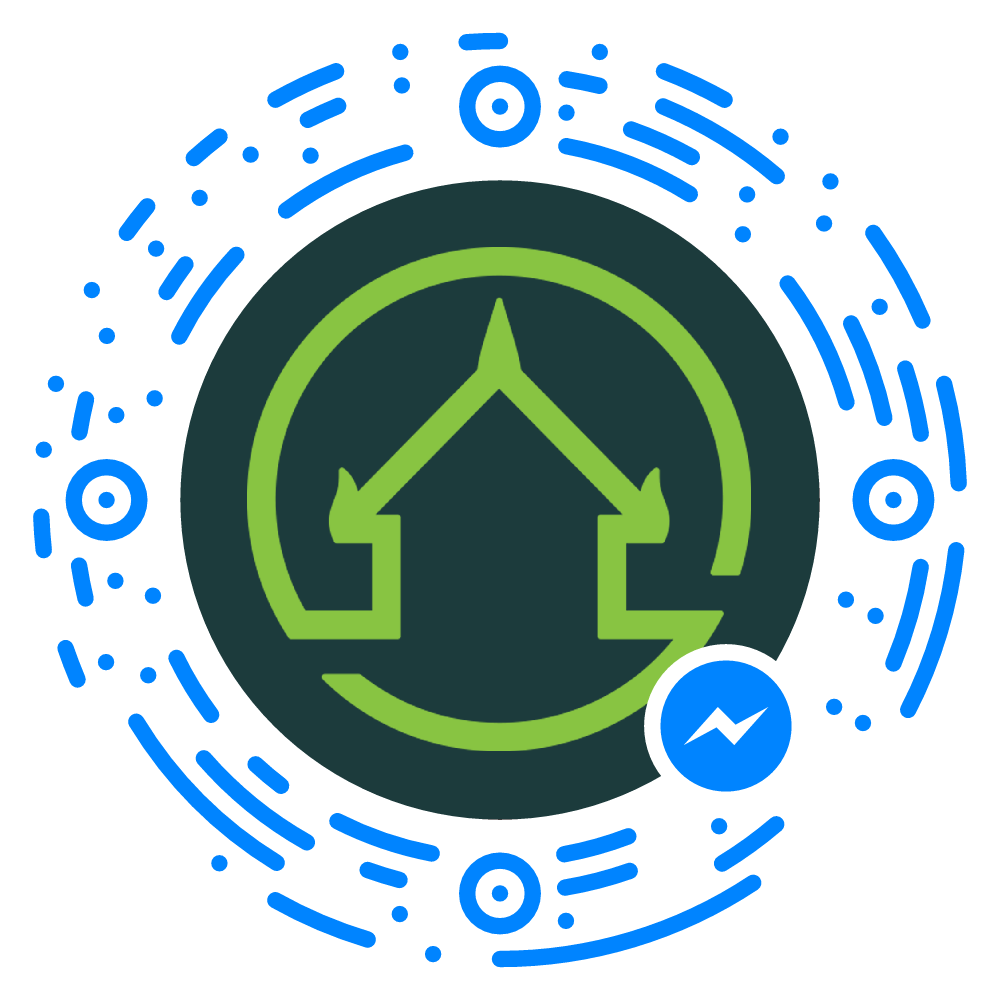 Then just select the event registration icon, enter your details and you'll be on our VIP list!
You can also use the chat to do almost anything from searching properties to making listings
And, of course, don't forget to RSVP on the Facebook event page. Show the love!