Realestate.com.kh has planned an Exclusive Property Showcase at their offices in Phnom Penh. The event will feature a carefully selected collection of highly sought-after projects from the Cambodian property market at the best prices for two days only. Scheduled for June 16-17, the showcase aims to highlight the most desirable properties available.
Additionally, the Exclusive Property Showcase will present a range of exceptional resale properties that offer excellent value compared to market prices. As a result of significant sales volumes in 2023, Realestate.com.kh has established strong negotiating power with developers, enabling them to provide the best deals to their customers.
Tom O'Sullivan, CEO of Realestate.com.kh said: "At the first-ever Property Showcase in Cambodia in 2022, we sold over one million dollars in property in just two days! Similar to last year, we will only have a limited number of units - so interested buyers should register now" (see more details below).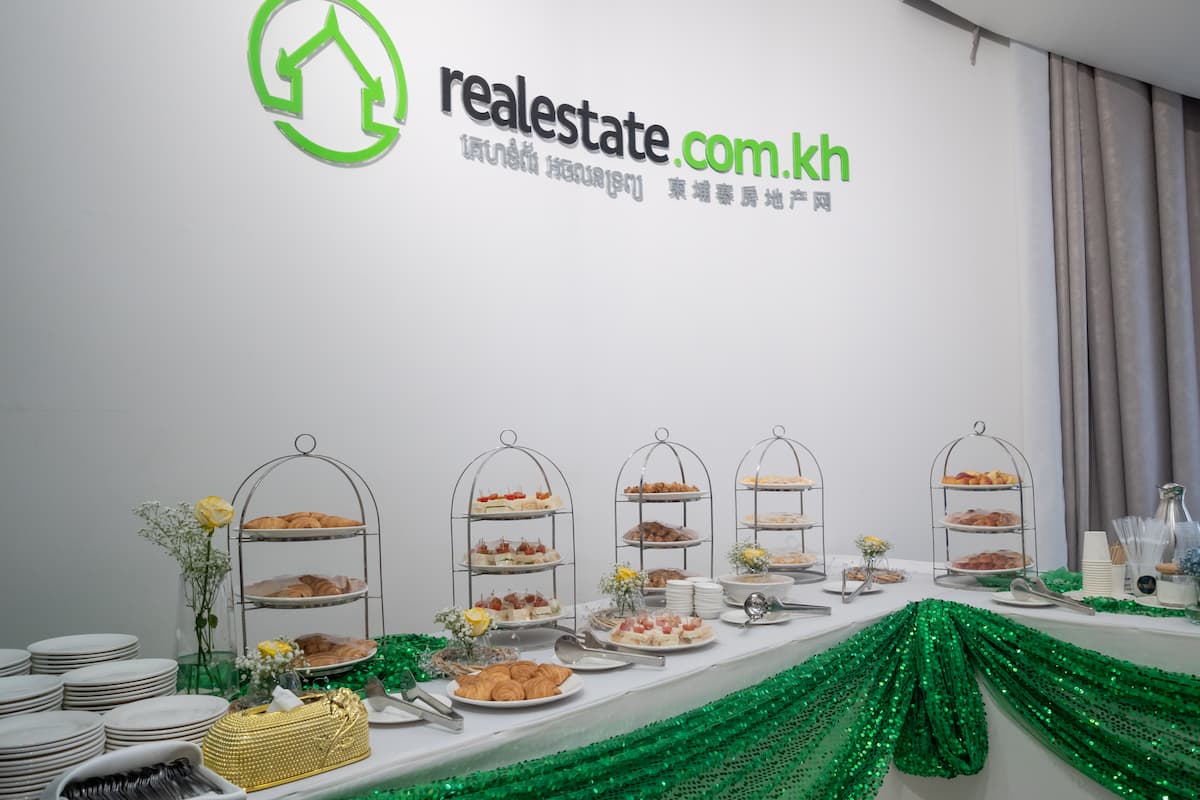 Realestate.com.kh Property Showcase 2022 -  A Success Story
In November 2022, realestate.com.kh held its first Property Showcase (which was an invitation-only event) and partnered with leading Cambodian property developers. The showcase was one of the first property shows in the Cambodian capital post-pandemic. 
Steff Khiem, Marketing Manager of Realestate.com.kh, said last year "We are in a unique position to negotiate the best prices in the market and we are very thankful to our partners for going the extra mile offering never-before-seen prices for our buyers."
Participating developers in 2022 included Le Condé BKK1, Morgan Group, Urban Living Solutions, Vue Aston and Time Square. Partner developer Le Condé BKK1 sold almost $500,000 worth of property at the showcase.
What To Expect in 2023
Realestate.com.kh promises to have the "hottest projects & under market value resale properties" but also available at massive discounts, some up to 40%!
Anyone interested in buying property in the local market and if you are looking for an unmissable deal, this applies to Cambodian nationals and foreign buyers, is encouraged to register and attend and not miss out on this exciting opportunity!
There will also be transport available for buyers to physically visit the properties during the two days.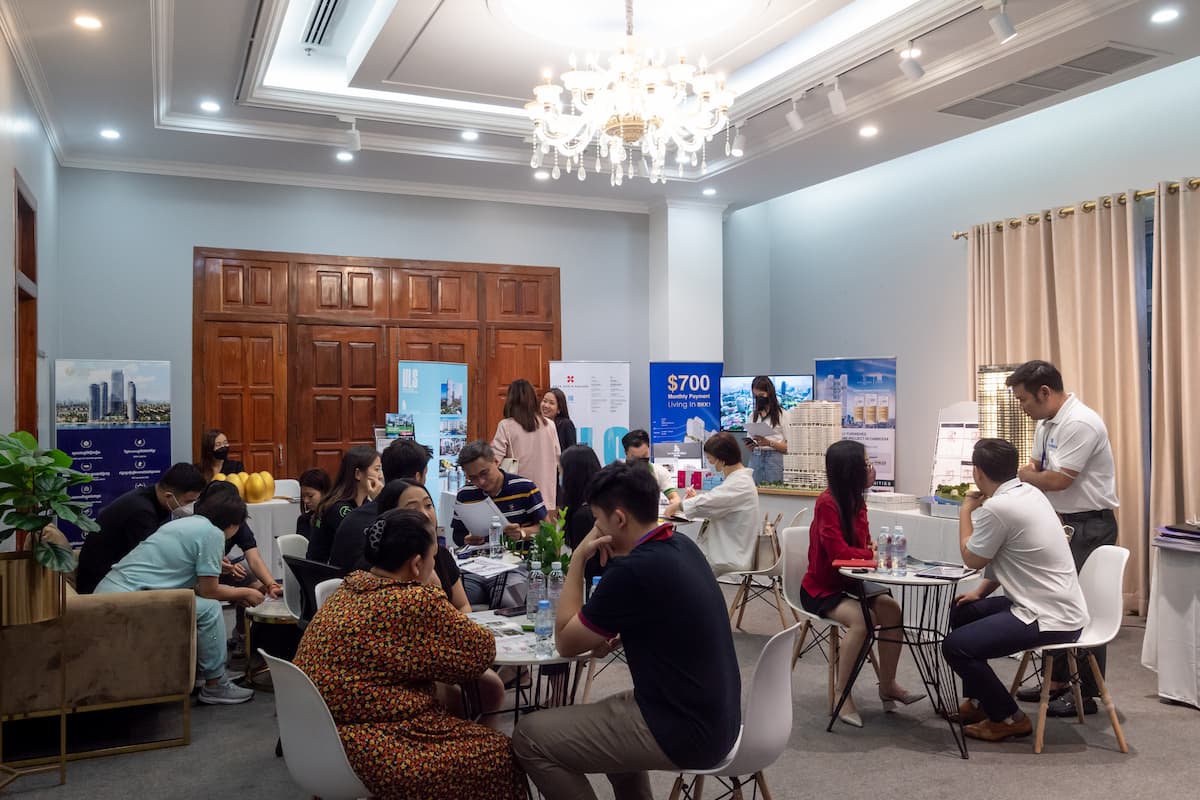 What Properties Are Available - 2023 Property Showcase
The upcoming Property Showcase features a diverse range of developments, including Le Condé BKK1, Time Square 306, J Tower 3, Residence H, Rose Apple Square (Siem Reap) and more. 
This event will bring together exclusive participation from renowned developers. These properties offer promising opportunities with units of high capital growth and rental yields. Additionally, the showcase will unveil under-market value properties, providing attendees with a chance to discover hidden gems in the Cambodian real estate market. 
This June 2023 Showcase promises a multitude of options, from modern condos in Phnom Penh to charming properties in Siem Reap, ensuring there's something to suit every taste and preference for investors and homeowners alike.
How to Attend The Realestate.com.kh 2023 Property Showcase
You can register and attend physically or participate online via the Online Property Showcase website - but you need to register first.
The participating projects and resale properties will be announced in due course, so stay tuned to realestate.com.kh socials for more information.
Dates: Friday 16th June from 10AM till 7PM & Saturday 17th June 10AM till 5PM
Venue: Realestate.com.kh Office, Level 1, Corner Street 302 & 63, BKK1 (Phnom Penh)
Cambodia's largest online classifieds portal has run a number of successful property shows, including its flagship Expo which will take place later this year.