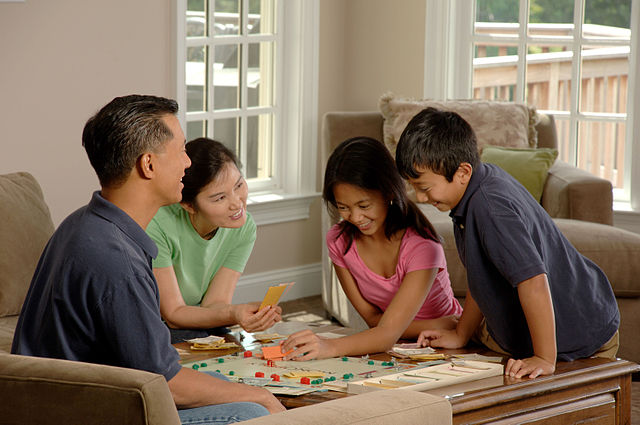 Purchasing a new home is one of the biggest financial decisions you will make and one of the most critical assets you will acquire in your lifetime. Therefore, making a decision of such gravity requires a large amount of initial thought, comprehensive planning and forward thinking. One of the major considerations that you need to take into account is whether you require a home loan - and, with such a variety of current and emerging banks in Cambodia, it is important that your home loan provider is trustworthy and reputable in the market. These qualities - amongst many others positive traits - are exemplified by PPCBank.
Why Choose PPCBank as Your Home Loan Provider?
Phnom Penh Commercial Bank (PPCBank) has made its first step in 2008. After changing shareholders to Joint Venture of Jeonbuk Bank Co., Ltd and Apro Financial Co., Ltd, in 2016
Mr. SHIN Chang Moo took on the role of PPCBankPresident.  The combination of expertise from an already thriving bank in South Korea and a clear vision to be "the best financial retail group" in Cambodia has resulted in PPCBank's success and continuous growth from day to day. A bank with experience is critical when choosing your home loan provider.
PPCBank also genuinely cares about their current and prospective customers needs. This is reflected through their clear focus on customer service. Even the PPCBank logo embodies this ethic, featuring the Chinese symbol meaning 'people'. PPCBank strives to cater for all ages, demographics and income brackets and make the home loan process simple for all.
Loan Terms:
With a PPCBank home loan you can borrow up to 80% of the value of your chosen home (or up to USD 200,000); with up to a 20-year repayment term. The process is administered with speed and competitive interest rates starting at as low as 0.65% per month.
Conditions & Requirements:
Every home buyer will have different financial needs and loan requirements. However, having additional savings and funds of your own available prior to applying for your home loan is important. This will enable you to easily pass the initial stages of your home loan application and ensure you have the necessary deposit amount.
Below are the conditions and requirements needed in order to apply for a home loan with PPCBank:
●   Complete a loan application form (obtainable from any PPCBank branch);
●   ID Card or Passport (copy),
●   Family book or Book of Residence amortization (copy),
●   Guarantor's for the loan (name, phone number and signature)
●   Letter of confirmation of your employment & remuneration from current employer and any sufficient income that warrants your ability to pay back the loan ;
●   Permanent residential address in Cambodia;
●  Repayment mode: This can be in installments or through amortization. There are also the options with an available grace period(first 2 years) and partial payments. PPCBank is happy to discuss the best mode of repayment for your needs.
●    Collateral in the form of  land and building.
●   Letter of offer confirming the purchase price of the house and a copy of the state lease;
It is advisable that as soon as you find a property that suits your needs, you ask for the necessary proof of ownership from the current owner. A copy of the hard title is one of the key documents that you will need possession of to ensure that you have a legitimate right to the land. If your proposed property is  off-plan or currently under construction, make sure that the developer/seller writes you a 'Letter of Sale' indicating the amount that they will sell the property to you for. You should also write a Letter of Acceptance to the developer/seller showing your acceptance of the offer. Those two documents, together, show a legally binding contract between you and the seller of the property; and having these documents assembled will accelerate the processing of your home loan application.
Additional costs:
Whether you are purchasing an existing property or one that is off-plan, there are always costs that are associated with being a homeowner that extend beyond the price of the house itself. There are basic costs associated with the transferring of the property and even once you have obtained ownership, maintenance costs and potential renovations are also financial factors to be considered. Therefore, it is critical that before you obtain your home loan you think about your purchase as a whole as a  long term investment.
Consultancy services:
Although the prospect of obtaining a home loan may seem overwhelming - with the body of paperwork involved and the forward thinking involved with repayments - this is not a process you need to go through alone. PPCBank has a renowned and cost free consultancy service which will guide you through every step of the home loan process. From acquiring the necessary documentation, to finding a repayment scheme that works for you - the team at PPCBank will ensure you find a financial solution that is ultimately sustainable and right for you and your family.
When you are ready to consider a loan more seriously, we can even put you in touch with Cambodia's leading lenders