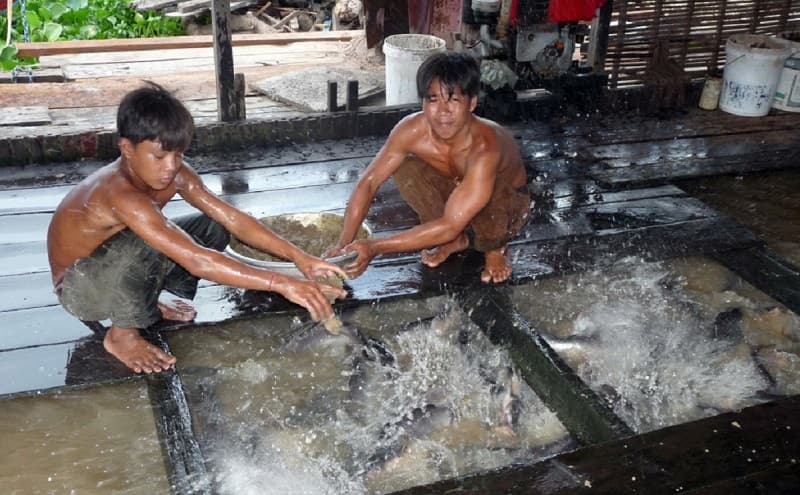 Cambodia's first aquafeed plant will begin producing fish feed and seed this month in Siem Reap and will incorporate US soy into fish feed, according to a release by the project operators.
The plant is a part of a whole project called Commercialization of Aquaculture for Sustainable Trade (CAST) which was initially launched earlier this year. The plan is backed by the American Soybean Association (ASA). It is set to run until 2023 and is backed by $17.1 million in funding from the US Department of Agriculture.
"CAST will accelerate production of high-demand fish species for the Cambodian market and develop a lasting aquaculture industry," ASA said in its release issued on May 30. 
"A key aspect of the project strengthens local production of high-quality feed and fish."
In addition to increasing access to fish seed and feed, the CAST project aims at strengthening links in the value chain – from hatcheries and fish producers to buyers and distributors. 
It will cover major markets in Phnom Penh, Siem Reap and six provinces along main waterway– such as Kandal, Kampong Cham, Kampong Thom, Siem Reap, Battambang and Pursat.
Aquaculture is one of Cambodia's most important sectors, with production growing by 17 percent in 2017 alone, to reach over 200,000 tonnes of fish. 
According to data from Open Development Cambodia, fish farming accounts for around a quarter of the Kingdom's fish supply. 
To learn more about agriculture and industry in Cambodia, download our Investment Guide 2019.

Article by: