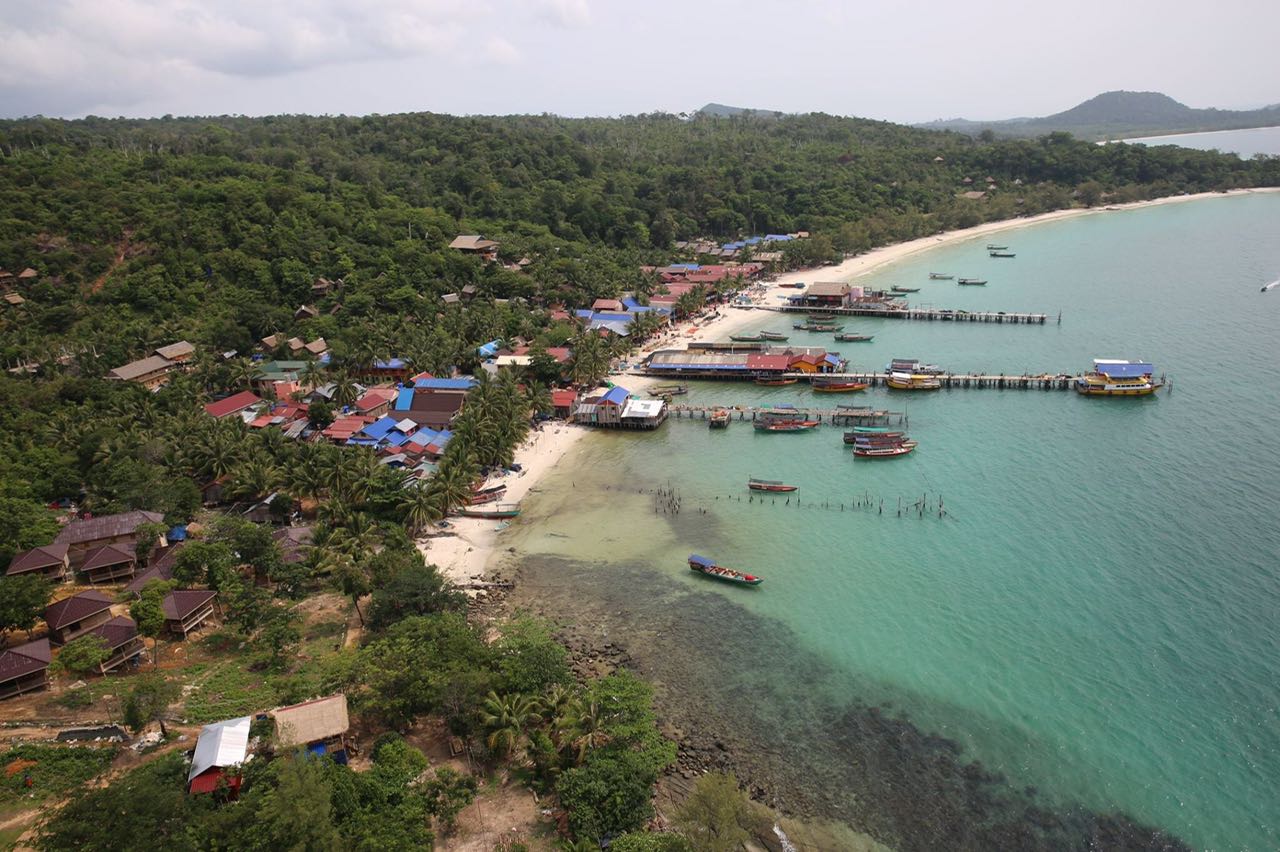 Located in Sangkat Koh Rong of the Mittakpheap district in Sihanoukville Province - and about 25 kilometers away from the mainland of the province - Koh Rong Island is the second largest island of Cambodia after Koh Kong, with a total land area of approximately 78 square kilometers. 
With four village communities comprising over 3,000 villagers, the island is one of the most attractive islands for both local and international tourists. And this looks set to continue due to the announcement of upcoming mega tourism projects to be developed by The Royal Group, a major Cambodian consortium. 
To boost development in Koh Rong, in 2008 the Royal Government of Cambodia granted a 99-year lease of land concession to The Royal Group to develop five-star hotel and luxury resorts on the island. Both the government and the Group aim to transform the island into Asia's most attractive tourist destination.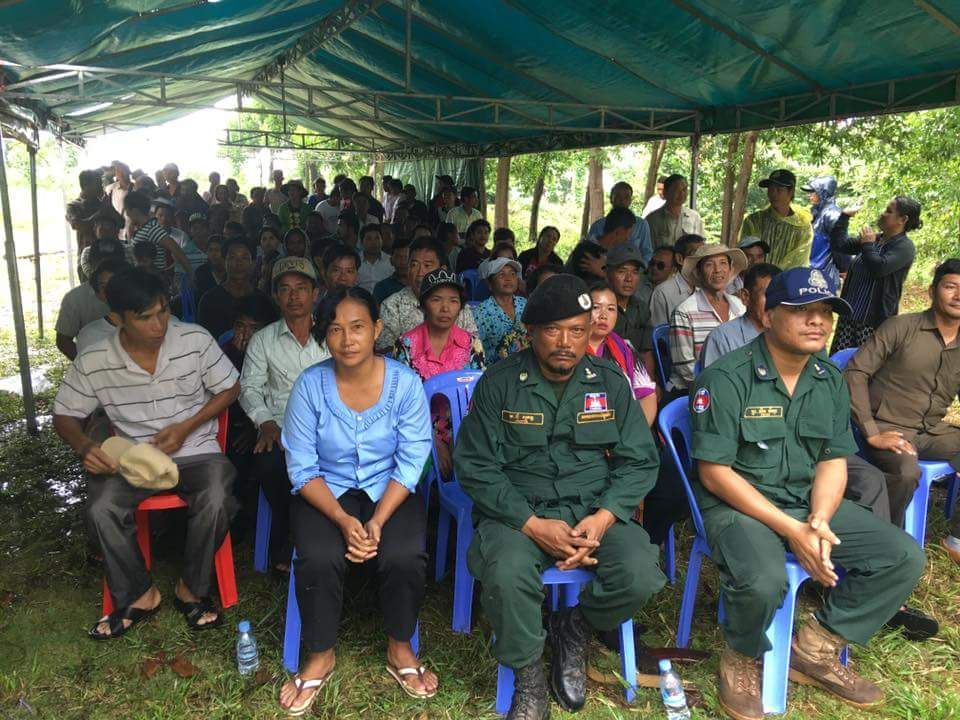 Mr. Seng Hour Lean, Chief of Sangkat Koh Rong, said: "Koh Rong will become one of Southeast Asia's most attractive islands owing to its natural beauty and upcoming development projects by The Royal Group and another 100 smaller firms. The Royal Group of Oknha Kith Meng has been developing there already, with basic and major infrastructures being expected soon." 
Meanwhile, Mr. Den Sakal, CEO of Universal Real Estate, based in Sihanoukville Province, said: "Koh Rong is one of the most beautiful beach islands in Cambodia, attracting a lot of national and international tourists every year. Every time tourists visit Sihanoukville, they never forget to visit Koh Rong. The island has excellent amenities and services similar to those in Sihanoukville. These services include: beaches, hotels, guesthouses, bungalows, restaurants, night clubs, and pubs." 
However, over the past few years there has been controversy regarding Koh Rong land titles for villagers residing on the island. Some who have lived on the island before 2008 had a legal land titles for their land, while those coming to live after 2008 have had no legal land title. Yet the strength of these titles amid disputes remained uncertain.
Commenting on this issue, Mr. In Nan, partner of KohRongProperty.com, said: "people say they have land ownership rights on the island but do not have hard title for their land ownership. They can sell and buy the land as normal - but price is not high without the hard title. I am concerned about the slow process of the island's development as the government is taking so long to address the conflict between villagers and companies and to ensure the legal land title for residents."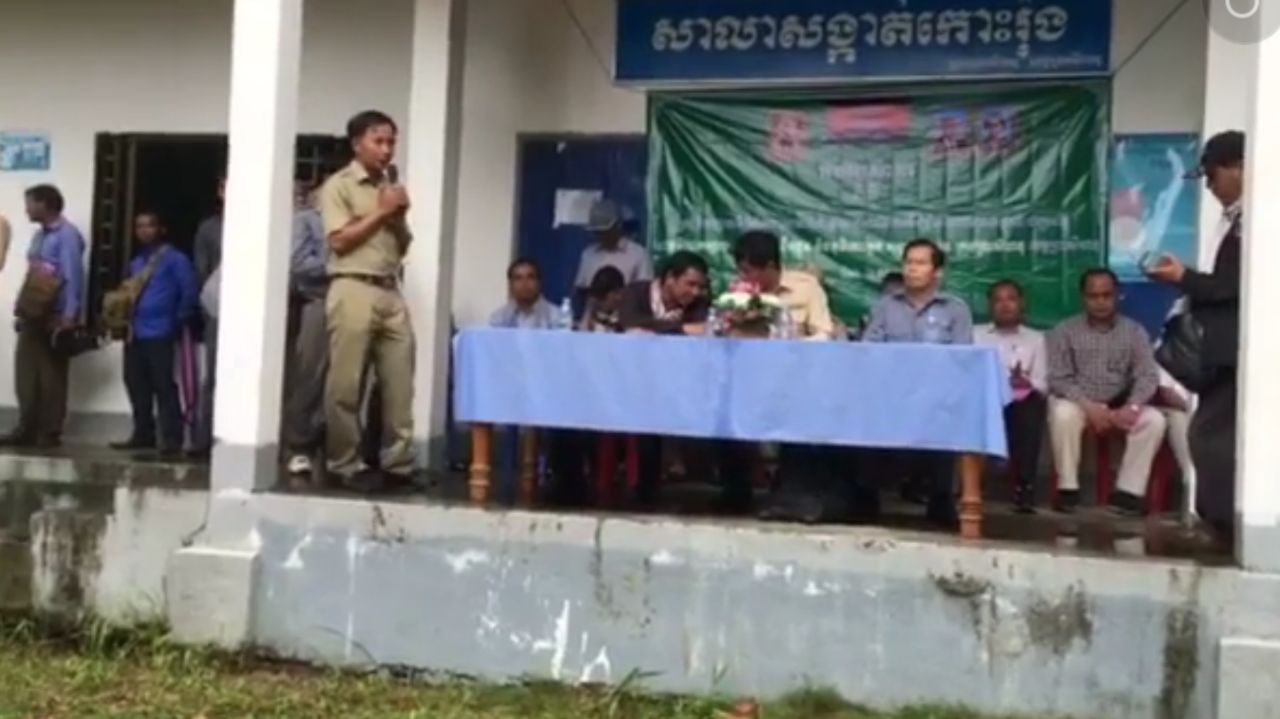 Yet, Mr. Seng confirmed that the government has already solved the land title issue for the residents of Kong Rong. And the issuing was publicly announced to villagers today, the 14th of July 2017. Therefore, local residents will now feel comfortable and can sell or buy the land if they want to without any concern."
Regarding upcoming development projects in Koh Rong, he added: "The Royal Group alone plans to develop over a total area of 2,500 hectares; another smaller 100 companies will also be developing on the island. Airport, Casino, transportation services, water treatment plants and electricity will soon be developed there. Moreover, the government also plans to make Koh Rong into a tourist city, which is good news for local villagers in particular and the province in general."
Development plans in Koh Rong will be a huge benefit to local people as land price is expected to skyrocket and residents will have a better chance of earning more money when more and more tourists flock to the island.
Mr. In said: "Koh Rong is an island of great future potential, especially for tourism sector since it is one of the most beautiful islands in Cambodia, offering best place for relaxing and refreshing with green area in the sea. Local people can run every type of small businesses to respond to local market's demand. They will feel delighted with more job opportunities which ultimately raise their standard of living."
Regarding land prices, Mr. Den and Mr. In shared the same comment that: "land price varies based on its particular area: coastal land, residential land, or farmland. Land price can range from $35 to $75 dollars per square meter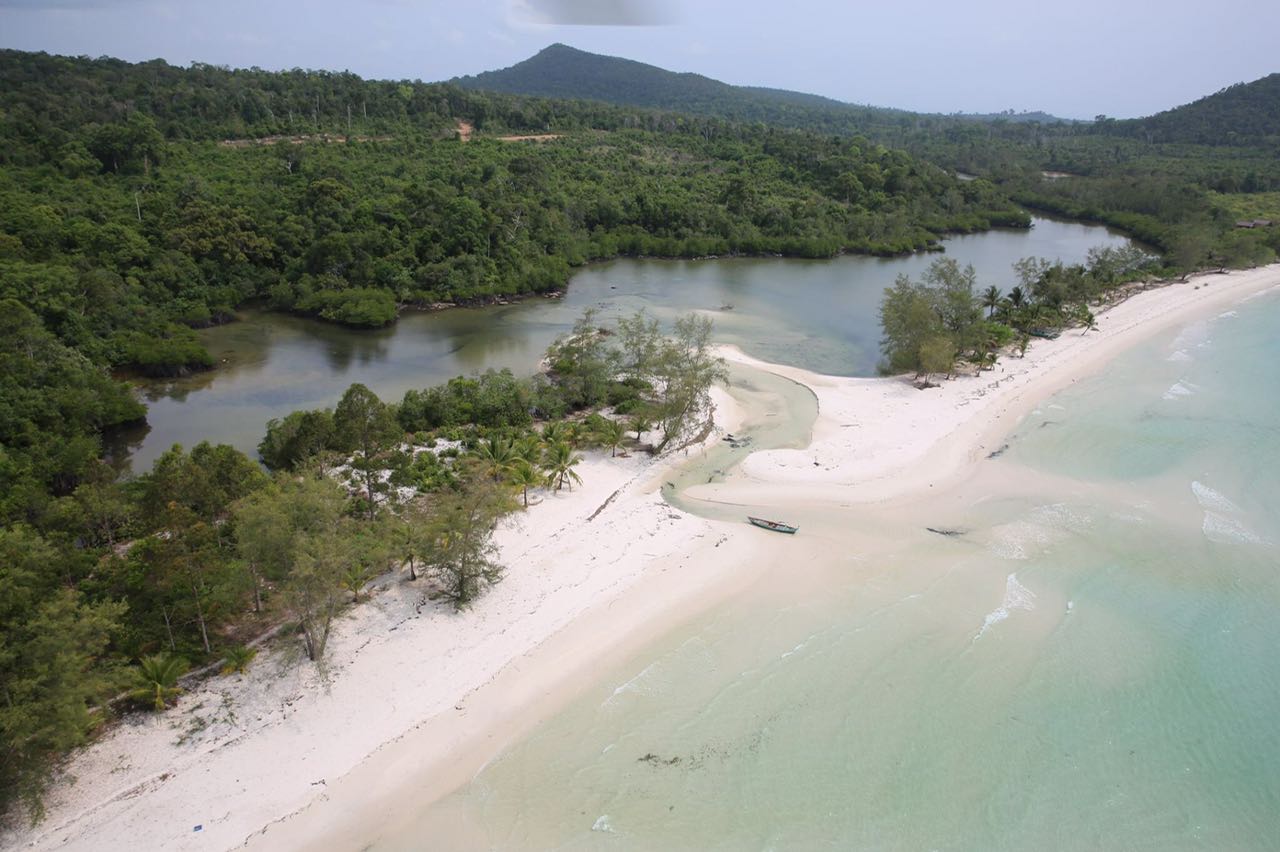 After the government confirms legal land titles to residents of Koh Rong and ends conflict and uncertainty between land of residents and land of companies, it is highly likely that land prices will skyrocket and Koh Rong will change its new face among other islands of Cambodia."
Mr. Brad King, Managing Director at Cambodia Real Estate, based in Sihanoukville with an office on Koh Rong Island, said: "Koh Rong will be Sihanoukville's next boom destination for real estate investors, in particular those focussed on high-end hospitality."
Mr. King continues, "Investors should turn their attention to Koh Rong island land investment, as at the moment the land price on the island is much cheaper than the Sihanoukville mainland, where speculation from investors, in particular the Chinese, is pushing prices higher than similar plots of land along Thailand and the Philippine Coastline. This is stunting ongoing investment on the mainland, and price speculation is becoming ridiculous. Average land prices on Koh Rong however now are around $50 per square meter - compared to over $1,000 along the Sihanoukville coastline. Furthermore, the beaches of Koh Rong are some of the finest in the region."
Mr. Prum Seng, CEO of Nan Seng Co, Ltd., a real estate firm based in Sihanouk, said that, "Issuing the hard titles for villagers will offer a positive benefit for both residents and investors. Villagers will meet a great opportunity of land price growth for their plots of land - and their business opportunities will grow quickly now. And people can sell their land without any concern anymore. Meanwhile, investors will receive a 100%  guarantee that they can now safely purchase the land on the island with fully respected hard title ownership."  
He added that, "We can expect the future of Koh Rong to be very bright. While the land is small, demand for that land will be huge once the land titles are fully approved. This is an exciting time to live and do business here."
Check out Land for sale and rent on Koh Rong Island now