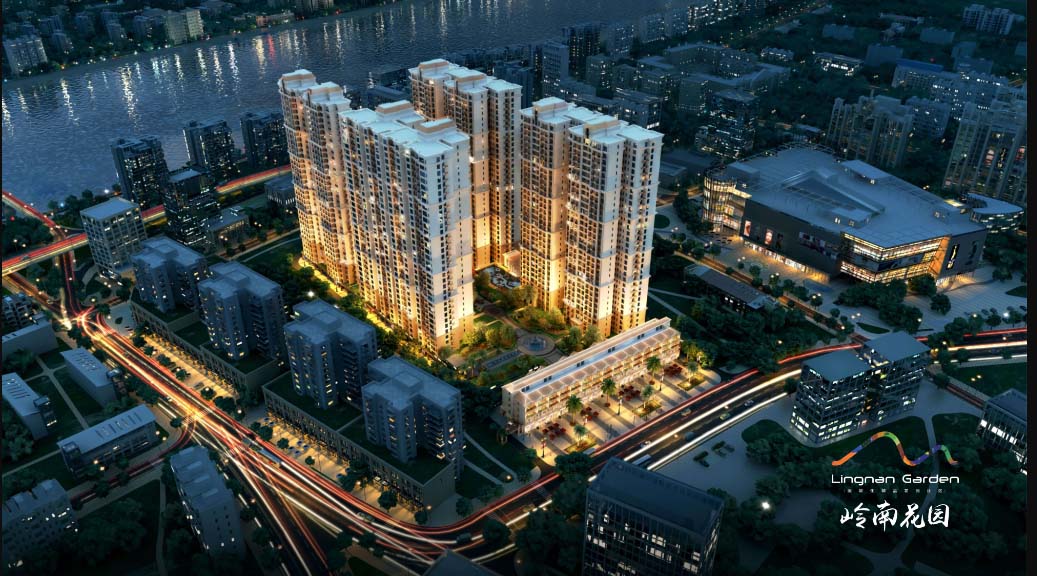 Cambodia is one of the fastest growing economies in Southeast Asia. In the last decade, Cambodia experienced unprecedented economic growth averaging almost 7 percent annually.
Cambodia's success story, which is most evident in Phnom Penh, Sihanoukville and Siem Reap, coupled with relative political stability and a business-friendly environment, has made the Kingdom attractive to many investors, including international property developers.
China, Japan, Korea, Malaysia, Singapore, Thailand and the US are among the top property investors in Cambodia. In the last few years, China emerged as the leading investor, sinking billions of dollars into the Cambodian property sector.
As of October 2017, China has invested a total of US$12.57 billion in Cambodia, which accounts for 36.4% of the Kingdom's foreign direct investment (FDI). Investment in real estate topped more than $1 billion, which is roughly 10% of total investment.
Most of the Chinese capital came with the One Belt, One Road Policy, which primarily seeks to strengthen trade linkages between Europe and Asia. Cambodia is an important partner of this Chinese initiative.
One major Chinese investor is Zhongjian Hesheng Properties Co Ltd. The company has grown to become a leading property developer in China and overseas with total assets of nearly 10 billion yuan (US$1.5 billion) and more than 200 employees. The company also has interests in transportation, construction, and other businesses.
The company brings Lingnan Garden to Cambodia, a bran new garden and community-centred development.
Lingnan Garden is perfect for people, that while environmentally-conscious, put a premium on privacy, comfort, luxury and convenience. Many young professionals, both local and foreigner, fall in this category.
Lingnan Garden is ideally located near Phnom Penh's central business district in an area of Dangkao district, less than one km away from two premier investment hotspots in the city - Hun Sen and Monivong Boulevards.
Nearby is an excellent string of amenities, which include embassies, ISPP, the Royal Hospital, Aeon Mall, restaurants, banks, markets, cafes, mini marts, transportation hubs, sports facilities, hotels, and others. PH Diamond Mall and PH Eco Mall, two major shopping centres that will open in 2021, are also a short distance away.
Lingnan Garden occupies more than 2.1 hectares of prime lot, and after completion it will have a total of 160,000 sqm of living space, of which more than 30 percent is devoted to greenery and trees, where people can relax after a busy day and interact with one another, while shielded from the blazing heat of the sun.
The unique, stunning garden in Lingnan Garden provides the comfort and light that everyone needs in life. The ultimate goal is to make Lingnan Garden an "Oasis of Comfort and Luxury" amidst the din and bustle of the city.
Scheduled for completion and handover in 2020, Lingnan Garden will have three types of luxury apartments and condominiums built over 33 floors. Each unit will have anywhere from one to four bedrooms, all with balconies ranging from 48 sqm to 145 sqm.
Occupants and their guests will have special and free access to an infinity pool, clubhouse, gym, more than 1,300 underground parking spaces, among other amenities of modern living. From all units, occupants will have rare, picture-perfect views of the Bassac River, Phnom Penh and its surrounding areas.
Whether buying your first home or as an investment, Lingnan Garden is simply the best choice. Lingnan Garden provides excellent investment opportunities to would-be buyers. For any unit purchase this year, a buyer will have a Guaranteed Rental Return (GRR) of as high as 12% in two years.
Lingnan Garden had a grand opening on August 5. Phase one is sold out, while sales for phase two have commenced.