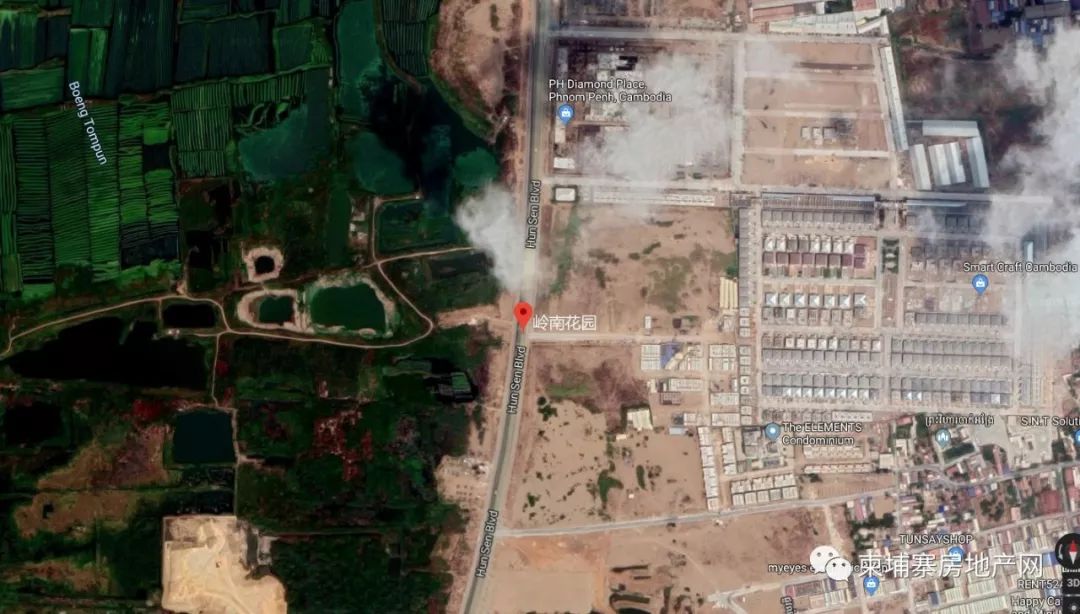 "One inch of land is worth of one gram of gold!" This is the common adage about the value of property in Phnom Penh.
Land prices in the developing areas of Phnom Penh have been skyrocketing during the process of economic development and urbanisation of the city. At present, the average land price of the four most important administrative districts, headed by Daun Penh district, have reached more than $3,000 per square metre. Meanwhile, emerging areas such as Sen Sok district, Boeung Kak Lake area and Hun Sen Blvd are growing quickly.
Hun Sen Blvd, known as the Prime Minister's Blvd
Due to high land prices, some developers have stopped provided common area meant for greenery. What they provide is just high-density dwelling which brings little satisfaction to occupants, and compromises potential returns. On the contrary, if a development project offers low-density living or even offers some garden space, it is undoubtedly a hit for home buyers.
Lingnan Garden,  one km off the intersection of Hun Sen Blvd and Monivong Blvd, is developed by Lingnan Real Estate. Aimed at creating a new experience and eco-friendly lifestyle, the developer has generously invested a big chunk on building up a 6,500m² tropical garden that makes up 30% of the available land.
Low-density community in a beautiful landscape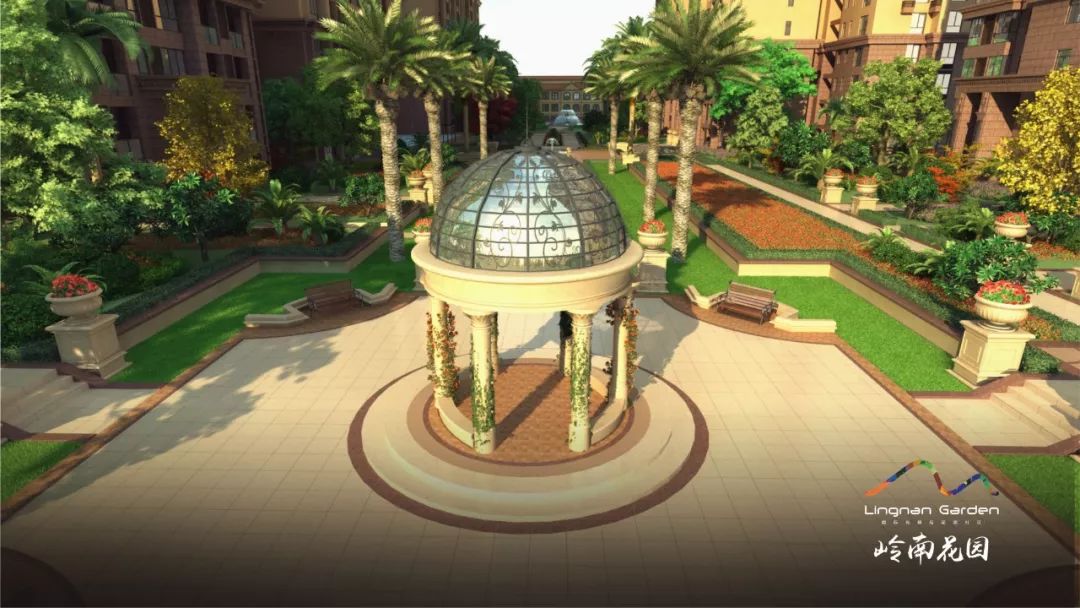 According to the plan of the Lingnan Garden project, a prosperous commercial avenue will stretch along the Hun Sen Blvd, the "traffic artery" at the southern end of Phnom Penh. This area will attract customers from all parts of the city. Borey homes and apartments will also span out layer by layer.
Most strikingly, apartment buildings will line up in a row facing south, surrounded by a garden in a gorgeous layout. The garden will be composed of a fountain, square, swimming pool, pavilion, and tropical plants, which will highlight the whole community. This beauty of Chinese tradition makes the community an immersive area filled with positive energy and inspiration.
Exquisite life at a garden home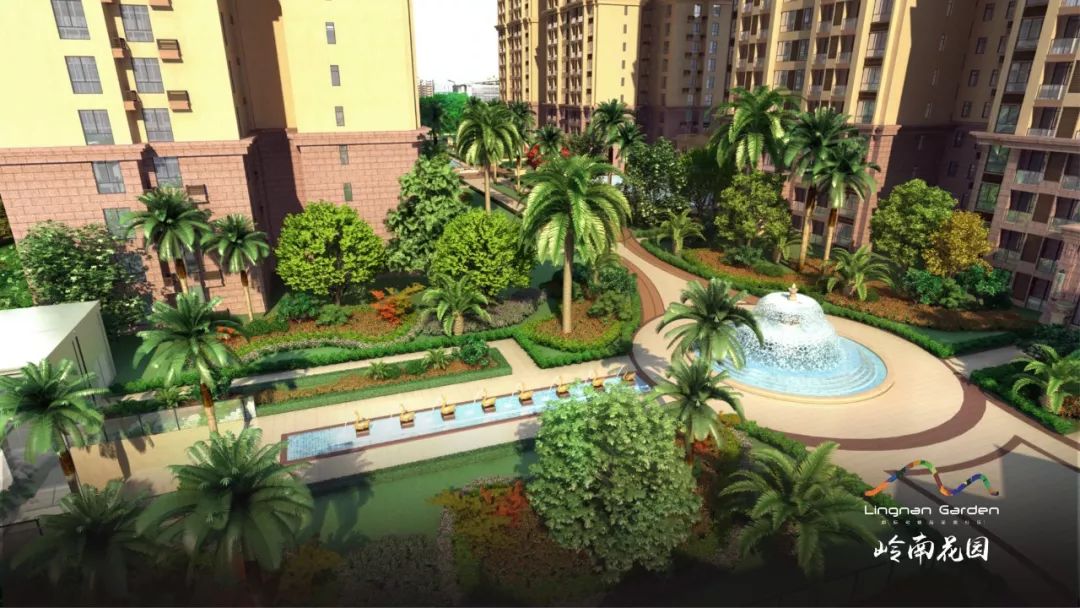 Fresh air and scenery are there for you every day. No matter how hard your day was, you just can embrace and enjoy your life here. Lingnan Garden hosts well-furnished turn-key homes with size ranging from 48 to 148m² and an exclusive private home garden, where you can freely bathe or meditate.
Here is the ultimate vision of community life at Lingnan Garden.
A credit to the lively landscape and harmonious rapport, everyone shares a comfortable experience and vivid inspirations that light up one's life. The elder and the younger play and stroll safely around while neighbours may celebrate or have some nice conversations.
Rich facilities, luxury at your fingertip

Set to be an international luxurious community, Lingnan Garden only provides high-end living facilities. Besides an underground parking lot with more than 1,300 parking spaces, there's the rooftop with a large swimming pool, a luxury clubhouse, and a high-end gym, allowing residents to set up a perfect personal routine.
Of course, Lingnan Garden is surrounded by a full ring of amenities.
With the Mekong River to the east and Phnom Penh ING New City to the west, it is south of many embassies, and it's just a 10-km drive north to the international airport. It is one km from ISPP, and a 10-minute drive from the Canadian International School. Moreover, the planned Star Medical Center is within reach, and the Mega Mall and Aeon Mall are within walking distance.
Around the clock butler services: A feel of honor
Lingnan Garden is just like any other high-end residence that takes into account the needs of its residents by providing full-day property management. Being thoughtful and professional on etiquette and subtlety, they will assure that you a feel like a master.
Choose a gorgeous home here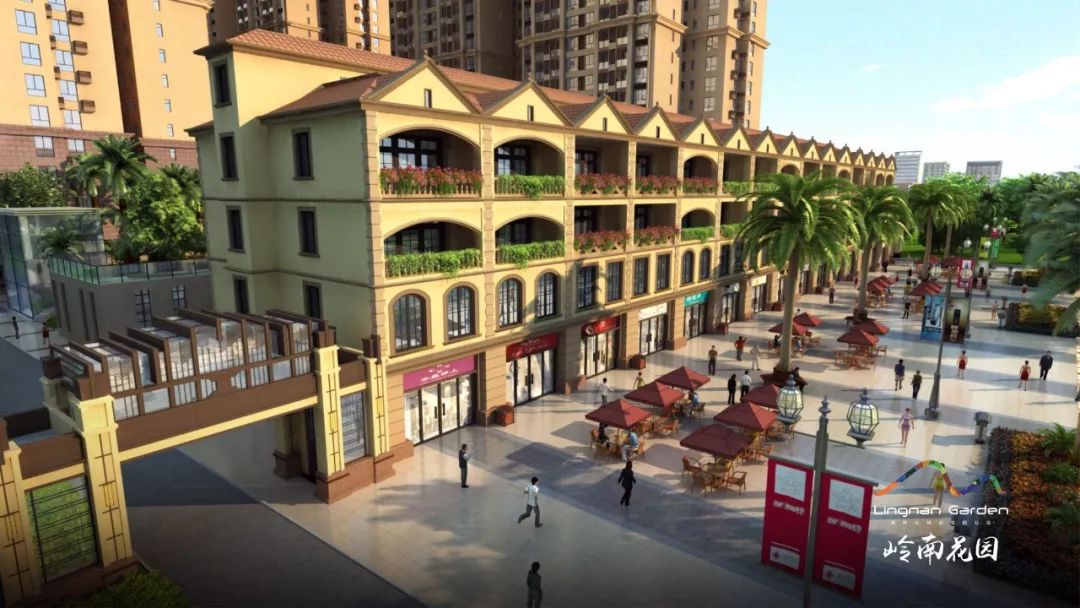 One bedroom (unit A1)
This type of unit has a perfect floor plan of 68.01 sqm that includes everything to please you, living room, bedroom, bathroom, kitchen and balcony.
Two-bedroom (unit A5)
This two-bedroom unit has twin balconies, from which you share a stunning panorama of Mekong River. There's a living room with a dining area, a kitchen and bathroom, well designed in a space of 78.63 sqm.  
Three-bedroom (unit A3)
This type of unit features a lovely study and an ample balcony taking in an amazing view of the community garden. It is decent space in a size of 111.96 sqm, suitable for a bigger family, with spacious living room, two bathrooms, and a mini private garden at the doorstep.
Furthermore, the developer is offering buyers a rare option of a maximum of five years of returns at an annual rate of 7 percent. If you see this great potential, please hurry up and come with your ID in hand while opportunities are still open!
Our team is looking forward to seeing you and taking care of all your needs.
Click here for current real estate for sale in Cambodia and current real estate for rent in Cambodia!