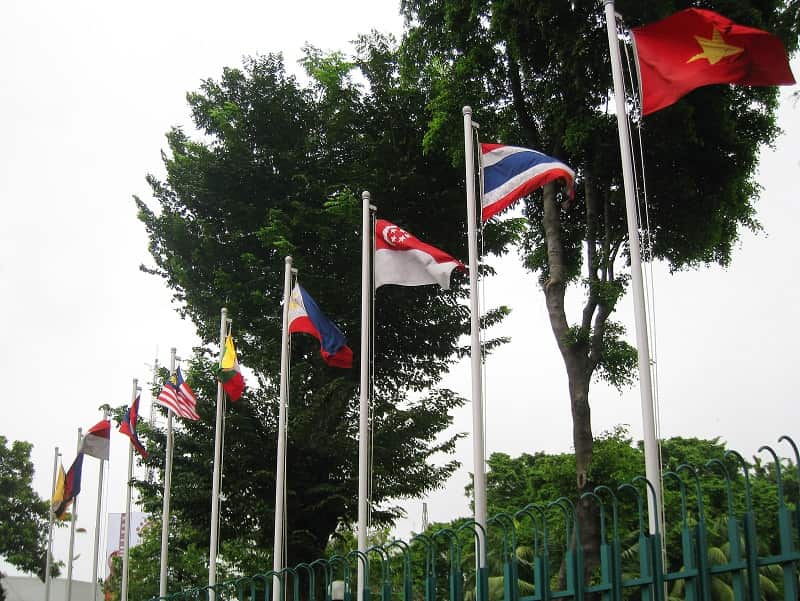 When people talk about foreign investment in Cambodia we often hear about Chinese, Korean, Singaporean, Japanese, or European businesses. But what about the Philippines?
Philippine businesses have a significant presence in Vietnam and Thailand. The two countries are among the Philippines' biggest trade partners in Asean. Though their footprint is still quite small in the Kingdom, many of their operations here are growing rapidly.
Many say that over the next few years Filipino businesses will become a significant force in the Cambodian economy.
A long history of trade ties
Trade ties between the two countries go back to the times before the Spanish colonization of the Philippines.
During the 16th century, there was a brisk barter trade between Cambodia and the southern Philippines. Commercial contact continued during the Spanish era. The forests of Cambodia supplied excellent hardwood for use in the ship and boat building industries, which were among the major industries in the Philippines during that period.
Trade ties between the two countries continued before it was completely cut shortly before the Khmer Rouge took over Phnom Penh in 1975.
After the signing of the Paris Peace Accords in 1991, a trickle of Filipino businesses started coming to Cambodia.
Several important events accelerated the entry of Philippine businesses to the Kingdom.
Growing relations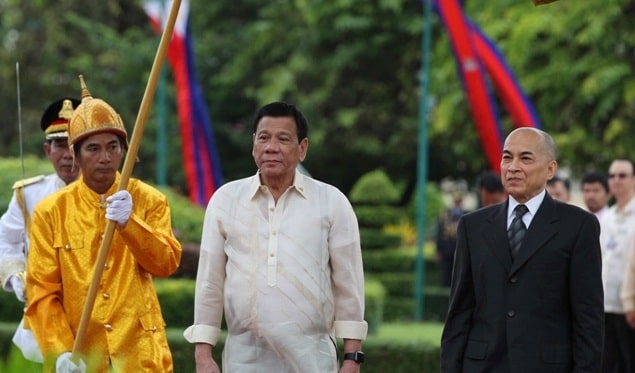 The Philippines-Cambodia trade relations took off after the two countries resumed diplomatic ties in January 1995 after a 26-year hiatus. A few months later, the two countries strengthen their ties through a major treaty.
In 2010, a group of Filipino businessmen belonging to the Philippines Cambodia Business Council (PCBC) visited Cambodia to explore business and investment opportunities. While here, the group met with officials of the Cambodia Chamber of Commerce (CCC) headed by Oknha Kith Meng.
Since then, more Filipino companies opened a branch or subsidiary in the Kingdom. Other companies entered into a tie-up with their Cambodian counterparts.
More than 50 companies, over 6,000 Filipinos
Today, there are more than 50 Filipino businesses that have a presence in the Kingdom. These companies are engaged in everything from brewing and food production to aviation and telecommunications.
Filipino companies in Cambodia include Philippine Airlines, Cebu Pacific, Petron, San Miguel, Jewelmer Cambodia, Arise Agency, Liwayway, Penshoppe, All Movers Cambodia, Filmart Trading, Potato Corner, and many more.
Mayen Conde, founder and director of El ConDe, said her motivation in setting up the business in Cambodia was to apply her knowledge and experience at the same time help not only Filipinos but Cambodians as well.
El ConDe is an engineering, design, and construction company involved in several major construction projects in Cambodia like hotels, malls, housing, etc.
Conde, who first arrived in Cambodia in 2004, had a prior stint with a consulting company involved with projects funded by NGOs, Asian Development Bank (ADB), World Bank (WB), United States Agency for International Development (USAID), Japan International Cooperation Agency (JICA), and others.
"I was exposed to the design, project management, and construction of projects of different standards," she revealed.
"Later on, I dreamed of having my own company, where I could deliver first class service at reasonable cost to clients. I want to apply my expertise at the same leave a good legacy. This will not only benefit my family but other Filipinos and Cambodians, as well."
Cambodia also hosts plenty of Filipino restaurants. These establishments not only caters to the Filipino community but are also increasingly becoming popular with locals and the expat population in Cambodia. Cambodia is home to more than 6,000 Filipino nationals.
Among these food establishments are MBL, MeMates Resto Bar, Mang Miguel Kainan, Master Tapsi, and Wing & Beers.
Number expected to grow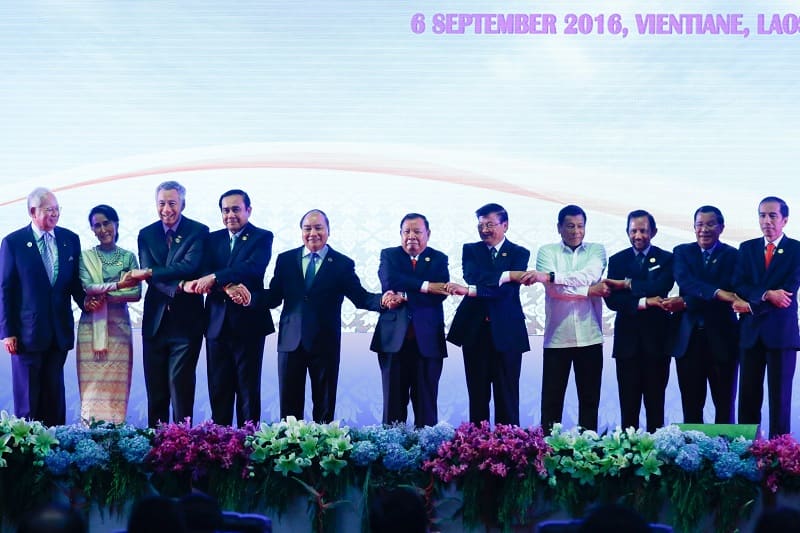 Philippine Ambassador to Cambodia Christopher Montero said he is expecting more Filipino companies to invest in Cambodia. He cited Cambodia's economic growth, the potential for investment, and the impending Asean integration as reasons for optimism.
"Cambodia is an emerging market for Philippine goods and services. We expect the number of Philippine companies in Cambodia to grow in the coming years, especially in light of the Asean economic integration," Montero said.
The recent launching of direct flights between the capital cities of both countries is also expected to help bring in more Filipino businesses to Cambodia. The lack of direct flights between Manila and Phnom Penh has long been an obstacle to the expansion of trade ties between the two countries.
Starting April 2, Philippine Airlines (PAL) will be flying five times a week from Manila to Phnom Penh and vice versa.
"I think there is a good future for Philippine businesses in Cambodia as long as we provide good quality services to our clients," Conde concluded.
In anticipation of an influx of Filipino businesses, the Philippine Embassy has taken steps to create a group to be called Philippine Business Network (PBN), whose intended role, among others, is to assist potential investors to Cambodia.
If you're an expat or international entrepreneur looking for real estate in Cambodia, you're already in the right place. Read our expat rental guide to Phnom Penh or start browsing listings for real estate for rent.