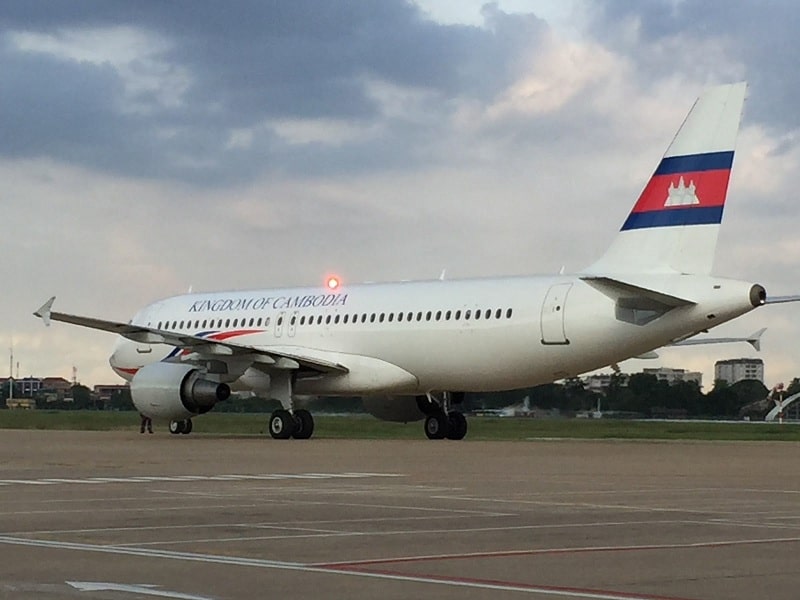 Poipet, a gambling, economic, and transportation hub which hosts Cambodia's main crossing to Thailand, will soon have its first airport.
The Cambodian government recently gave its approval to Poipet Airport Investment, a locally-owned entity, to undertake the massive project on more than 100 hectares of land in the Kingdom's Banteay Meanchey province.
Sinn Chanserey Vutha, spokesman for the State Secretariat of Civil Aviation (SSCA), recently told local media that the same group received permission from the government to build an airport a decade ago. The plan was stalled for various reasons, however.
"Actually, the company got permission to build the airport in 2007. They now want to start building, so they were required to submit the project for approval once again," he said.
Chanserey Vutha noted that Poipet Airport Investment already owns the land where the new airport is set to be built and that it is in a good position to undertake the project successfully.
"From what we know, they have the resources to complete the project," he stressed.
The project is expected to have a total investment of $40 to $50 million. Some reports have pegged the project costs at $45 million.
Chanserey Vutha claimed that construction will begin in two years and aims to be finished in three to five. The planning and design stage is slated to begin next year and construction will commence in 2020.
The project is expected to include the construction and installation of runways, a terminal building, a control tower, navigational aids, radar and associated air traffic control equipment.
The proposed Poipet airport will mostly cater to domestic flights. Chanserey Vutha said it will be able to handle such jetliners as the Airbus A320 and Boeing B737. These two aircraft, which are known for their reliability, low fuel consumption and relatively easy maintenance, are popular with many regional and local airlines which use them for medium- and short-range route.
Hopes that airport will boost Poipet's economy
Reactions to the Poipet plan have mostly been positive.
Chanserey Vutha said it will help boost tourism and other commercial sectors in Poipet, noting that many special economic zones (SEZs) are located in Banteay Meanchey province.
A host of eco-tourism sites, historic temples, wildlife sanctuaries, and other tourist attractions are also located in the northwestern province. While not as popular as those found in Siem Reap or Sihanoukville, they are slowly catching the eye of local and international visitors.
There are currently four SEZs and one industrial zone in the province, including Poipet O'Neang SEZ, Poipet PPSEZ, and Sanco Cambo SEZ.
Banteay Meanchey Deputy Governor Oum Reatrey said it will make travel to and from Poipet easier for those with business in the area. "It would improve transportation from Phnom Penh and Preah Sihanouk province for investors and businesspeople in the province," he said.
Aside from local entrepreneurs, there is also a sizable group of foreign investors in the province, mostly Chinese or Japanese who operate factories or other commercial endeavours within the SEZs.
For his part, Ho Vandy, secretary-general of the Cambodia National Tourism Alliance (CNTA), told local media that the new infrastructure will be a boon to the town's booming gambling industry.  "I believe the airport is a great idea because it will reduce transportation times for those that want to come to Poipet for gambling," he said.
Vandy said a new airport will benefit Poipet and the rest of Banteay Meanchey province.
"Because of its proximity to Thailand, the province is of great interest to companies and investors. The new airport would allow businesspeople to travel from Thailand to Poipet in less than 30 minutes," he pointed out.
Poipet is in the middle of an economic boom, fuelled by investments in the manufacturing, real estate, tourism, and other sectors.
There has been a flurry of airport improvement, construction and proposals in the Kingdom since last year.
All three of Cambodia's international airports have undergone improvements this year. Additionally, plans have been announced for new airports in southern Koh Kong province and in Kandal province just south of the capital. Many have speculated whether the massive Kandal project will ever see the light of day. If completed it would become one of the largest airports in the world.