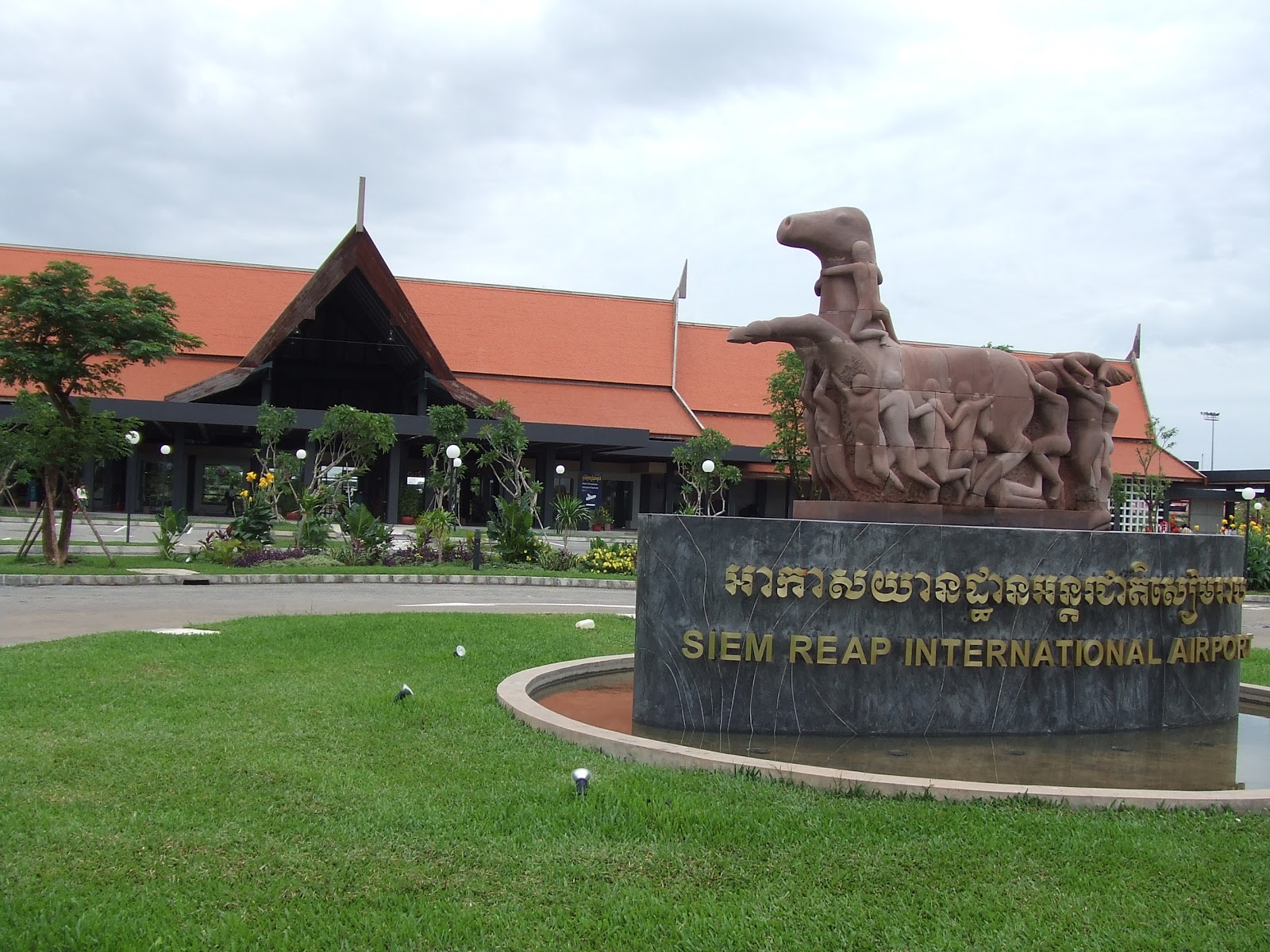 The construction of a new international airport in Siem Reap has already begun. Sin Chansereyvutha, Spokesman for Cambodia's State Secretariat for Civil Aviation (SSCA), told Realestate.com.kh that project contractor is now busy preparing the land where the new airport will rise.
"Airport developer has mobilized its contractor (equipment and resources). Contractor has started earthworks, including cleaning, compacting, and  leveling the land at project site,"he said.
Building the runway, terminal building, runway lights, navigation aids and other facilities and equipment are expected to follow suit.
Mr Chansereyvutha did not give the exact date for the concreting work, but said it will be done within this year.
The new airport, which is expected to cost close to $1 billion, is being built on a 750-hectare property in Sotr Nikom district in the outskirts of Siem Reap City. The project is targeted to be completed in two to three years.
The project will be built in three phases. The company will invest $500 million for the first and second phases, which will allow medium-sized and ranged passenger aircraft like the Boeing 737 and Airbus A320 to land.  Another $300 million will be allocated for the third phase.
Last October 2017, the agreement to build the new airport was signed between the Cambodian Government and China's state-run Yunnan Investment Holdings, Ltd. The agreement gave the Chinese firm the exclusive right to run and manage the airport concession for 55 years under a build-operate-transfer (BOT) scheme.
The new agreement replaces the exclusive agreement with Cambodia Airports, the operator of the current Phnom Penh International Airport. Cambodia Airports, which is part of France's Vinci Group, operates the existing Cambodia Airports recently invested $100 million to upgrade its airport terminals in Phnom Penh and Siem Reap.
New Siem Reap airport welcomed
The plan to build another airport in Siem Reap was welcomed by many stakeholders, who see it as boosting trade and tourism, not only in Siem Reap, but also in Cambodia as a whole.
Chhay Sivlin, President of the Cambodia Association of Travel Agents (CATA), said a new airport in Siem Reap will be good for the tourism industry. "This airport will surely attract more tourists than before, and will be able to welcome giant-sized planes," she said.
The presence of the world-renowned Angkor Wat temples has made Siem Reap Cambodia's most popular tourist destination. Last year, Cambodia received a total of 5.6 million visitors, most of whom also visited Siem Reap.
Third major airport project in Cambodia
The Siem Reap airport is among three major airport projects in the pipeline.
A new airport, which will become the world's ninth largest, will rise on a 2,600 hectare lakeside area in Kandal Province's Kandal Steung district to replace the current Phnom Penh International Airport. Construction of the $1.5 billion project is set to begin next year.
Koh Kong will also see the construction of a new $500 million international airport on a 750-hectare property in Botum Sakor district. Work on the new Koh Kong airport will begin early this year.