Property management in Cambodia, much like property management anywhere globally, entails the professional management of real estate properties on behalf of property owners.
The property sector in Cambodia, as we know, has seen massive and rapid growth and much of this has been fueled by foreign investment in Cambodia, but also increased domestic property investment.
As investment portfolios continue to include property in the Kingdom, property management services have become increasingly important to ensure the efficient operation and maintenance of properties and offer peace of mind to overseas-based investors.
What To Consider For Property Management
Property management companies in Cambodia are responsible for various tasks. These can include the marketing and advertising of vacant properties, screening and selecting tenants, payment and rent collection, handling lease agreements, coordinating property maintenance and repairs, as well as ensuring compliance with local regulations and laws (which can be tricky at times).
Here are some key aspects of property management in Cambodia:
Property Types:

Property management covers a wide range of properties, including residential apartments, condominiums, commercial buildings, office spaces, retail spaces, and industrial properties.

Tenant Management:

Property managers play a crucial role in tenant management and handle tenant inquiries, address maintenance requests, and mediate disputes between tenants and property owners.

Legal and Compliance:

Property management companies in Cambodia must have a good understanding of local laws and regulations related to property management - laws can have grey areas and good relationships with local Sangkats and law enforcement would be seen as a plus.

Reporting and Financial Management:

Property managers can provide regular financial reports to property owners, and handle all financial aspects eg. rent collection, budgeting, accounting, and financial forecasting.

Market Analysis and Marketing:

This will be increasingly important, and overseas investors will also rely on property management services to stay updated with market trends and understand the market to grasp competitive rental rates and property values, as well as having a realistic ear on the ground to market conditions and trends.
It is advisable to consult with local property management companies or professionals to get accurate and up-to-date information on property management practices specific to your location of interest (whether it be Phnom Penh, Siem Reap, Sihanoukville or elsewhere).
Cambodian Property Management For Overseas Investors
We previously covered some of the main points for overseas property investors and what they should consider in terms of Cambodian property management and the services available.
Simon Griffiths, Realestate.com.kh Head of Real Estate, said every market is different. "Every market has a unique set of legal and regulatory requirements around renting property. These include requirements around safety, the move-in condition of the property as well as landlord and tenant rights. Further differences include how services, amenities and utilities are sourced and provided.
At realestate.com.kh we adopted international property management systems and processes common in the U.S., UK, and Australia and tailored them to the unique legal, regulatory and market requirements of Cambodia thereby establishing international service quality curated to Cambodia."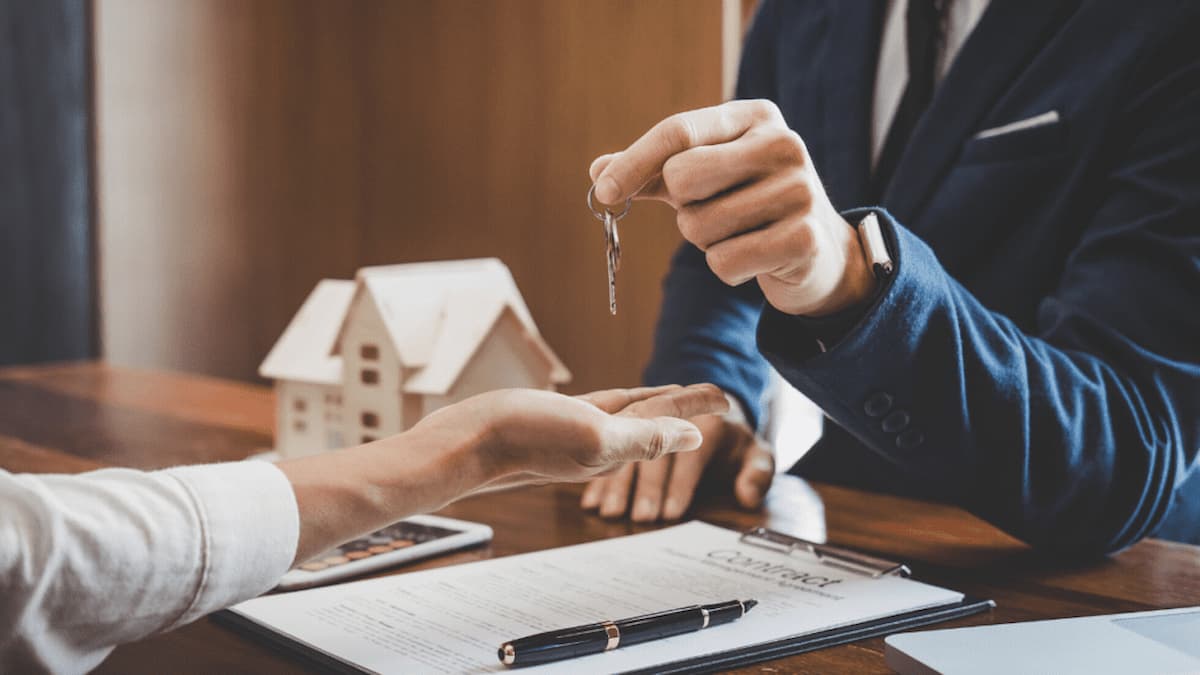 Realestate.com.kh Personal Property Management Service (PPM)
In Q4 2023, Cambodia's leading integrated real estate platform, Realestate.com.kh introduced its Personal Property Management service (PPM) with the promise of providing "hassle-free property ownership in Cambodia".
PPM has extensive experience in condominium, apartment, villa, and shop-house management, as well as the marketing and leasing of them. Between 2011 and 2023, the PPM team has managed over two million (2,000,000 sqm) of real estate within Cambodia and they are experienced in handling various aspects of property management.
With an average of 50+ lease transactions per month, they have seen it all in the local market.
Simon Griffiths says, "Realestate.com.kh Personal Property Management service (PPM) utilises the best property management technology, making life easy for landlords and tenants while combining this with highly qualified property management personnel who have managed hundreds of thousands of square meters of real estate.
Combining the best technology with the best personnel including qualified technicians, trade-skills as well as qualified accountants and property managers elevates Personal Property Management service quality beyond what has been previously available in the Cambodian market."
Among the range of assistance offered are maintenance management, tenant relations, leasing, and property foreclosure but their full brochure explains in detail how they can offer added value professional services to property owners, such as:
Proper maintenance, and strategic planning
Tenant management, care, and rent collection
Financial management, and legal matters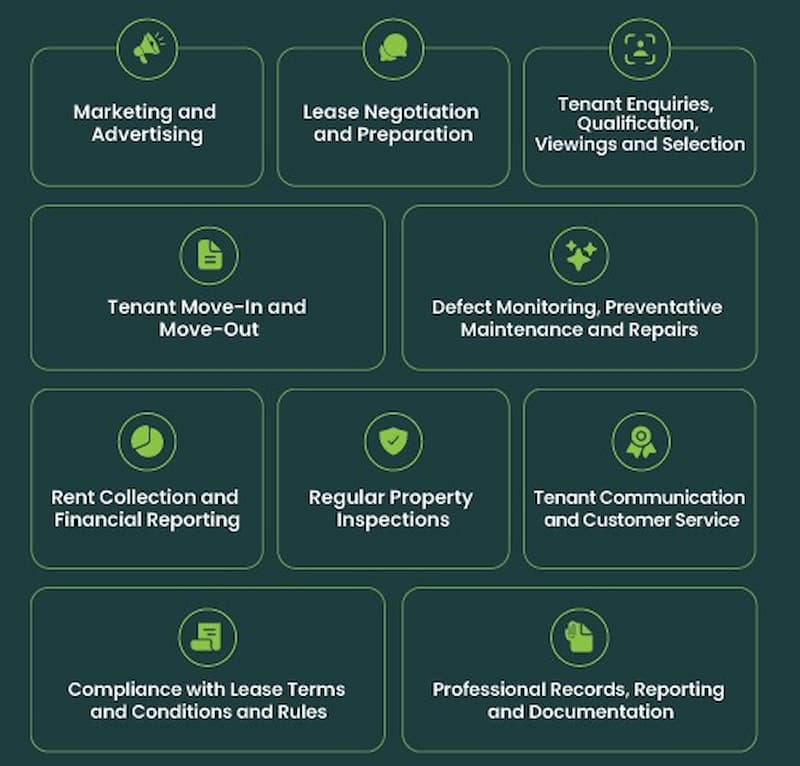 PPM also has procedures in place to handle emergencies related to properties and tenants, in essence, they save the valuable time of the property owners by ensuring the professional management of condominiums, apartments, villas, and shop-houses in Cambodia.
Peace of mind is key and PPM provides regular but non-invasive reports and these benefit overseas investors. Griffiths told us they, "Find and move-in a tenant who has been checked and qualified. Send rent revenue each month while resting assured that bills have been paid promptly and effortlessly. For the investors, knowing that their property is safe, regularly checked and professionally maintained. All with minimal effort and without stress."
Five Top Challenges Of Property Management
Property management in Cambodia does face several common challenges but despite these challenges, the property management sector in Cambodia is evolving. Professional property management companies are emerging to meet the growing demand for reliable and efficient services.
These are five of the top challenges:
Lack of Professionalism in the sector:

The property management industry in Cambodia is still developing, which means there can be varied levels of professionalism. The lack of standardised practices leads to inconsistencies in service quality.

Limited Regulatory Framework:

As mentioned, there is still an absence of a regulatory framework for property management and this creates ambiguity.

Communication and Language Barriers:

Although less of a concern than in the past, there can be some language barriers - effective communication between property managers, property owners, and tenants is a key element of the partnership but tools like Zoom and translation apps have come a long way compared to phone calls and emails.

Property Maintenance

: Cambodia's property management companies may face challenges in ensuring regular maintenance and repairs due to the limited availability of skilled labour, but this should be one of the key services they should be on top of to make life easier for the owners and tenants - a reliable network of technicians.

Security and Safety Concerns:

Property managers need to prioritize security and safety measures to protect properties and tenants. This includes implementing robust security systems, addressing maintenance issues that may compromise safety, and staying informed about local security concerns and measures.
By utilising a combination of research, networking, data analysis, and industry partnerships, property management companies in Cambodia should be able to stay updated on market conditions and best use the available information and industry experience and insights to provide accurate assessments and optimise property values for property owners and management solutions.