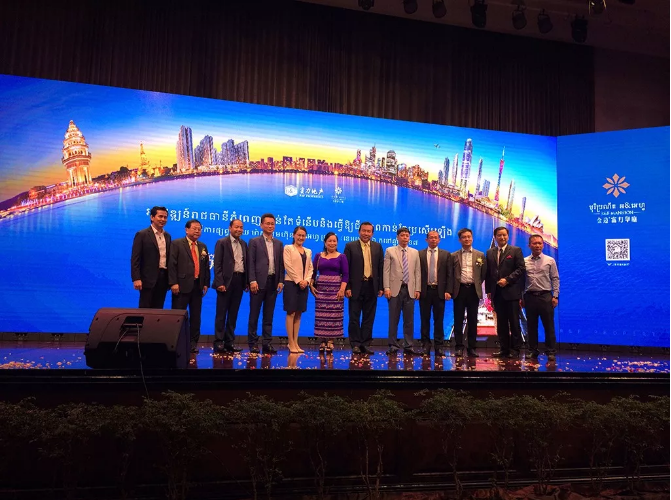 R&F Properties Cambodia, one of the overseas investment projects of Chinese based, Guangzhou R&F Properties Co., Ltd  has officially entered the Kingdom's real estate market, with their formal ceremony taking place on December 19th, 2017 in Phnom Penh.
With a wealth of over 23 years experience in the industry, the international real estate developer first established in Guangzhou, China and now has built over 200 landmarks throughout 51 cities, which has resulted in over 1.2 million residential property owners. The development company is known as a Chinese commercial landmark expert with a global focus on creating a high quality of life through their projects. Their services are comprehensive- offering the integrating of real estate design, development, engineering supervision, sales, property management and real estate intermediary.
The company first turned their attention to the global market in 2013, with landmark developments taking shape in the likes of Malaysia- with the establishment of R&F Princess Bay and in Australia with Brisbane No.1- in the heart of the CBD. Now, with the establishment of R&F Properties Cambodia, Phnom Penh will get a real taste of the developer's high-class standards, with the announcement of the "• Phnom Penh R&F Magnificent Mansion" project.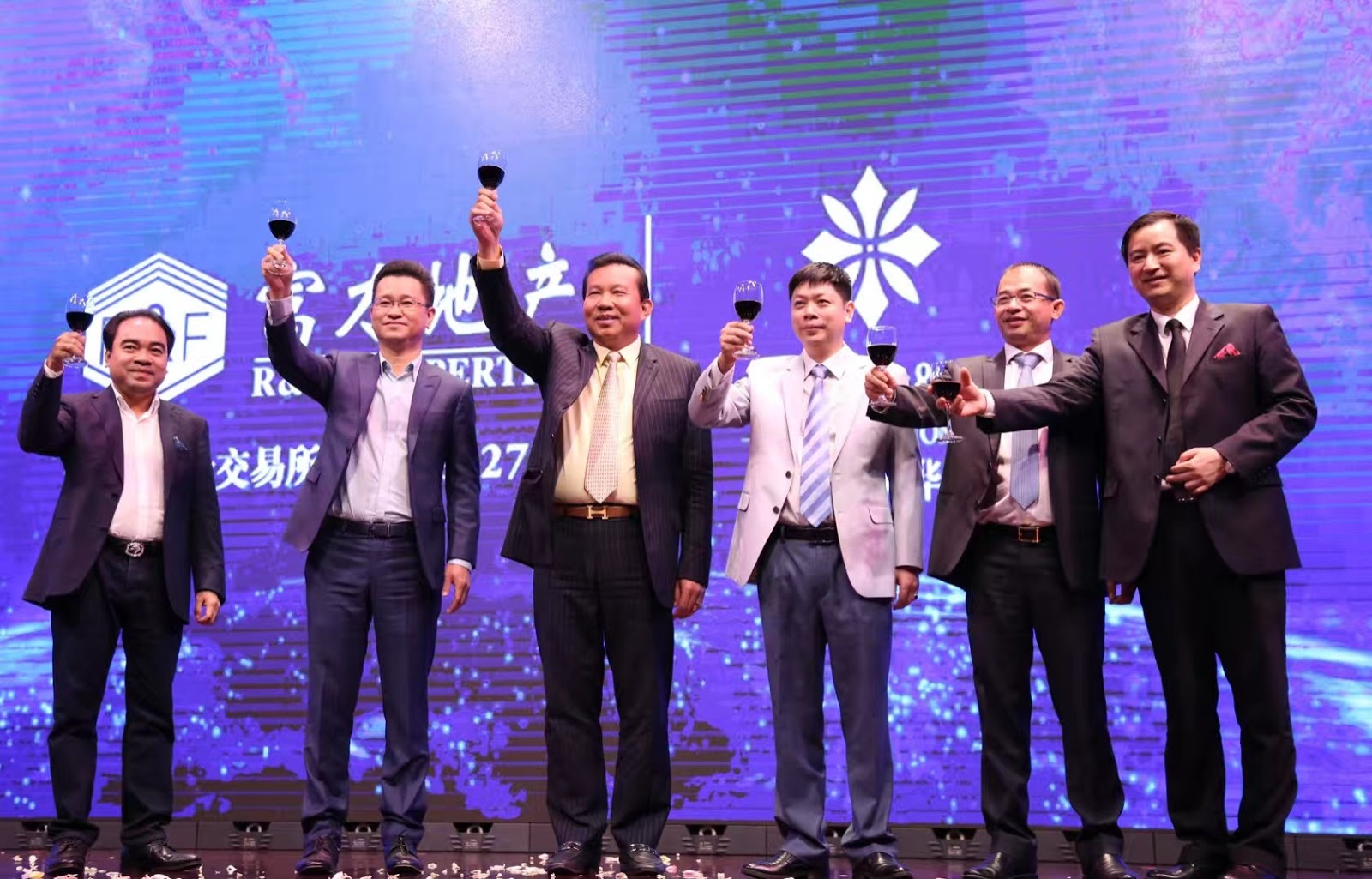 December 19th's ceremony was divided into two events during the day, boasting a host of international and national leaders attending the ceremony. The morning entailed the foundation ceremony of the "Phnom Penh • R&F Magnificent Mansion" project. Amongst the guests were Mr. Liu Zhen, Vice President of R&F Properties and General Manager of Southern China district Pan Su Po, representatives of the Ministry of Land Management, Urban Planning and Construction, the State Secretary and other distinguished guests and media partners.
The evening, followed a similar suit, with company leaders, government officials and local celebrities coming together at the Suofeite Hotel banquet hall to celebrate the establishment of the R&F Properties Cambodia brand.
The company plans to follow the path of the One Belt One Road Initiative Policy, with the intention of constructing high-quality residential projects from China right through to the Kingdom. Thus far the developers have invested 700 million dollars in the Kingdom.
Mr. Lin Yanli, Chairman of R & F Properties Cambodia, expressed his vision of constructing in Phnom Penh to make life more extraordinary and future expressed his confidence in the continued development of the Kingdom as a whole. Multiple representatives of R & F Properties expressed their concern and focus on the wellbeing of the people.
According to  Marketing Director, Mr. Zhou Rui  "Phnom Penh • R&F Magnificent Mansion" will be situated alongside a key main road portal of the capital which will enable ease of access to the ASEAN interconnected economic circle. The project will span over 560,000 square meters and will host a multitude of commercial facilities so that convenience and a high quality of life can be attained by the residents.