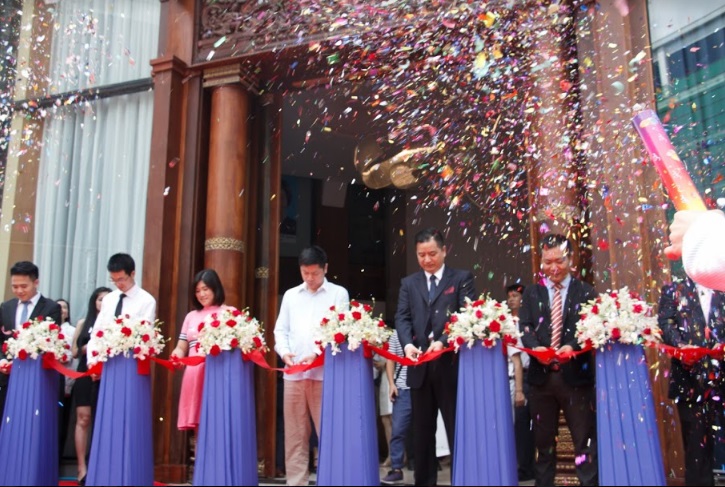 R&F Properties Cambodia hosted a ceremony on May 26 to officially open the sale of condominium and apartment units in R&F City, a mixed-use development, which is also the company's first project in the Kingdom.
The event was attended by a host of dignitaries led by Wang Zhihao, R&F Properties CEO, and Lin Yanli, Chairman of R&F Properties Cambodia. Visitors were later allowed to visit the company showroom to see and review the components and various features of the project.

The developer says they are confident that the project will contribute to the development, not only of Phnom Penh, but other parts of the country, as well, and that they will build more high-quality projects in Cambodia in the future in-line with the One Belt, One Road Initiative. One Belt, One Road, of which Cambodia is an important partner, is a Chinese-led initiative to strengthen connectivity between Asia, Europe, and Africa.
Cambodia is among the fastest-growing economies in Southeast Asia, with growth averaging 7 percent in the last 5 years. Growth is mostly concentrated in Phnom Penh, Sihanoukville, and other major urban centers.
R&F Properties Cambodia further stressed that they are seeking to build the best mixed-use property, with the convenience and happiness of Cambodians as their main concern. The development is primarily geared to meet the demands for a modern lifestyle among the local population. Chinese nationals who have come here to work and invest are also being looked on as potential customers.
To be built in phases and occupying 760,000 square meters, R&F City, will be among the biggest mixed-use developments in the Kingdom.
The first phase of the project has already begun with the construction of Phnom Penh R&F City- Mansion on a lot close to Monivong Boulevard in Phnom Penh.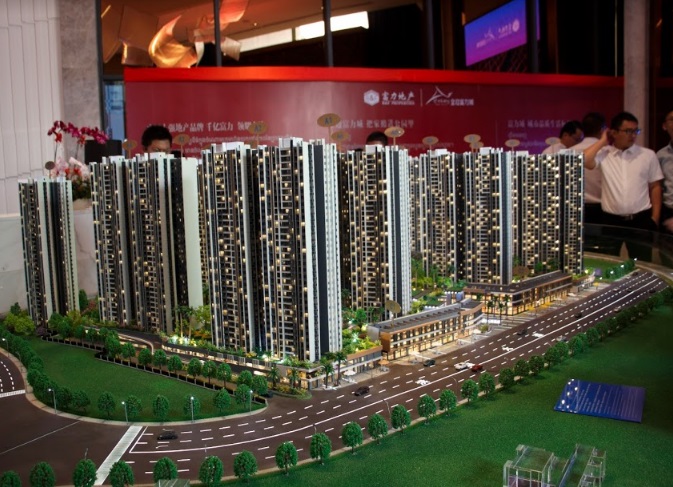 The developer has assured that the project will be built according to international construction standards, utilising high-quality materials.
Ideally located close to Phnom Penh's CBD, R&F City will have condos and apartments sizes ranging from 55 sqm to 130 sqm, with one to three elegantly-designed bedrooms. Occupants and their guests will have access to duty-free shops and a high-end sports club featuring badminton and basketball courts, among other sports facilities. It will also feature a garden designed by world-renowned Pierre Landscape.
R&F City is also close to many embassies, restaurants, cafes, banks, ISPP, Royal University of Law and Economics, Aeon Mall, and other amenities. ING City and two major shopping malls, which are scheduled to open in 2021- PH Diamond Mall and PH Eco Mall – are also nearby.
R&F Properties Cambodia, which formally entered the Kingdom's real estate market last December 2017, is the local unit of listed company Guangzhou R&F Properties, one of the top property developers and investors in China.
For the past 24 years, Guangzhou R&F Properties has built more than 220 landmark and iconic buildings in more than 50 cities and regions around the world.
For those who want to inquire or learn more about R&F City, they can visit the company showroom (corner Monivong Boulevard and St. 334).