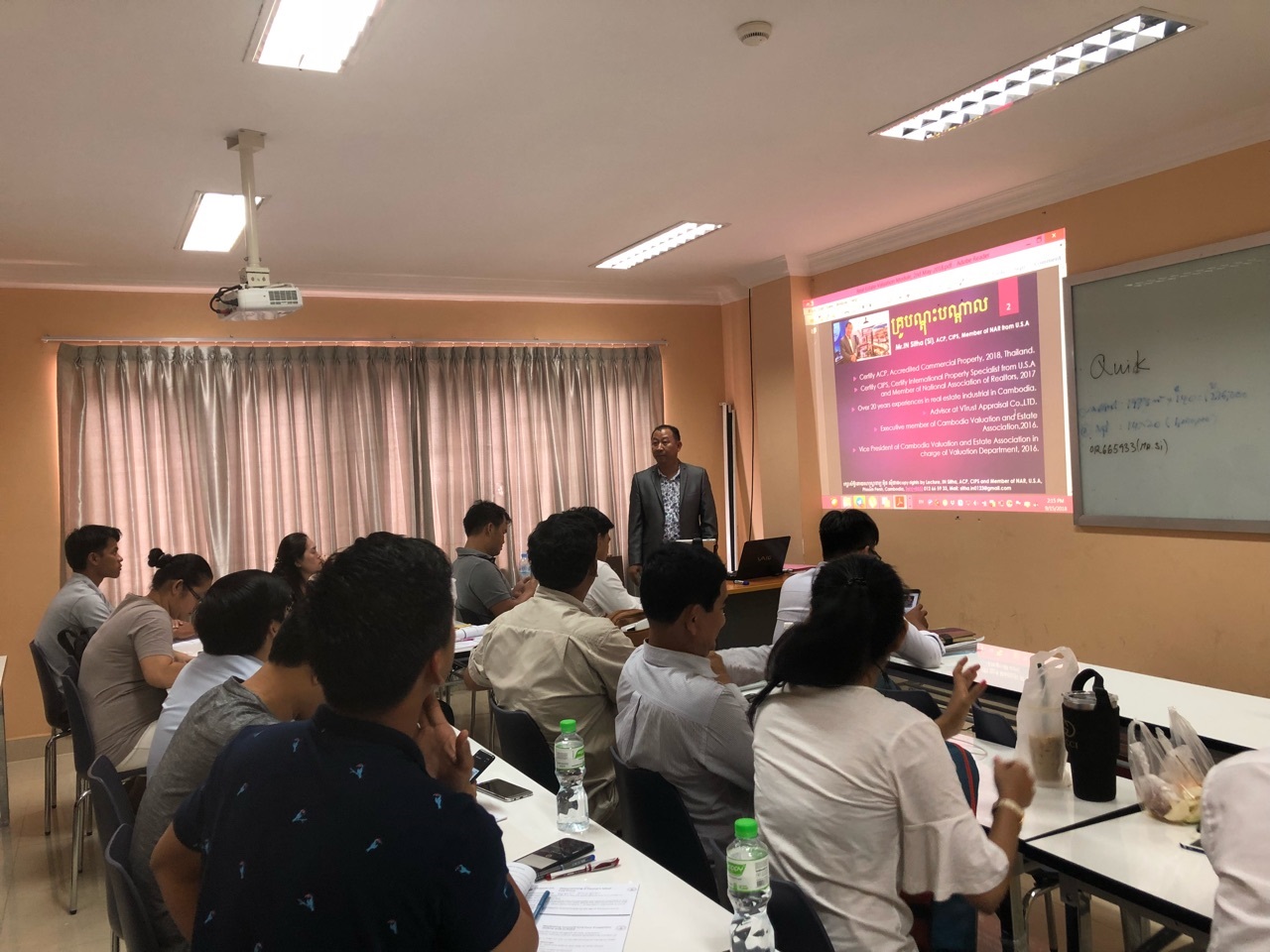 Currently, the construction and property sector, together with manufacturing, agriculture, and tourism industries, forms the main pillars off the Cambodian economy. The Cambodian real estate industry has experienced rapid growth in recent years. The high number of real estate projects completed, underway, or in the pipeline are testament to the growth and potential of the industry.
Within this growing industry there exists many individuals and companies that have contributed greatly to this growth, and establishing a real estate industry in pursuit of service, ethics and success.
At the same time, however, the lack of professionalism and legitimacy among real estate agents is still prevalent in the industry.

Grace Rachny Fong, Executive Director of Century 21 Cambodia, said that agents need to have sufficient knowledge, capability, and skills in order to build trust with buyers, sellers and the real estate market as a whole.
A real estate agent, according to her, must understand the market information well with regards to economy, politics, GDP growth, real estate trends and legal aspects. "With these information, agents can help the Kingdom's real estate industry through their right guidance to both local and international investors," she stressed.   
Talking of real estate agents, professionalism broadly refers to both their legality and capability. Khorn Kungkea, CEO of ERA Cambodia, mentioned three reasons why agents to be professional: legal recognition, job opportunities, and standard company support.   
Mr Kungkea added, "Today, the entry of international real estate agency franchises buoys more confidence from investors. Their presence is also helping Cambodia build the local human resource in the property sector."
A few years back, there were no international real estate companies in the Kingdom. The property market here was only served by a few local real estate agencies. When outside investors wanted to look at Cambodia's market, they often bring along their professional partners to do the market feasibility study.
"Without reliable and professional local partners, foreign investors were always cheated and none of them wanted to come back again," Ms Rachny noted.
From a few several years back, there are now numerous international real estate companies with thousands of employees operating in Cambodia. Their presence has contributed to a better and more professional real estate industry. These international agencies include CBRE, Knight Frank, and Century21, ERA Cambodia, and Keller Williams Cambodia.
The Cambodian Government is also doing its parts to professionalize the real estate industry and the people working in it to sustain sectoral growth. Early this year, the Ministry of Economy and Finance (MEF) teamed up with the Cambodian Valuers and Estate Agents Association (CVEA) to establish Cambodia's first real estate school. The school is now successfully running, with nearly 300 students.
Mr Kungkea lauded this as a move in the right direction. "This is very necessary for the real estate industry in Cambodia," he said, stressing that he believes that there are hundreds of agencies with thousands of agents who need to be trained to improve their professionalism.
ERA Cambodia, he said, will create thousands of jobs in the coming years. "Aside from skills, we mainly focus on positive mindset and positive attitude for those wanting to work with ERA," he stressed.
His view was echoed by Ms Rachny, who stressed that having a real estate school is a good way to build agency and agent's professionalism. She believes that clients are not only seeking good service, but also confidence from their agent or agency.
The inaugural Cambodia Real Estate Awards (CREA) 2018, a joint undertaking by Realestate.com.kh, CVEA, and MEF, was also held this year towards the goal of professionalizing the Cambodia real estate industry.
Realestate.com.kh, Cambodia's home of real estate, has the most up to date information for buyers, sellers and property enthusiasts! Sign up for our newsletter today and stay up to date with the latest info…