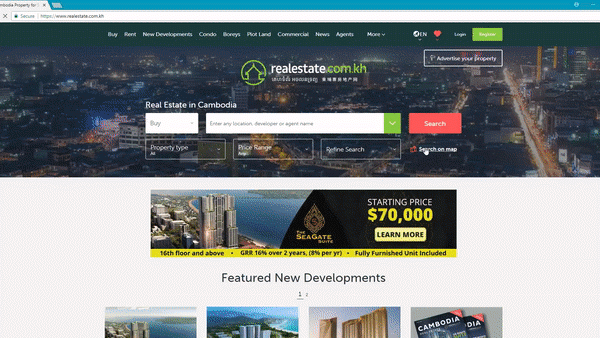 The end of 2017 saw the launching of a brand new Realestate.com.kh website with the most comprehensive and powerful real estate search functions ever.
Leading the way was our map search functionality. After three months of beta testing, the new feature was officially launched. The new feature did not disappoint and has proven very popular, with thousands of people using it to find a home.
Good as it may be, the new map functionality found itself hobbled by a number of property listings with incorrect map locations. This resulted in these properties missing out on high-quality leads that the map search generate.
As such, we put here the steps you need to remedy the problem.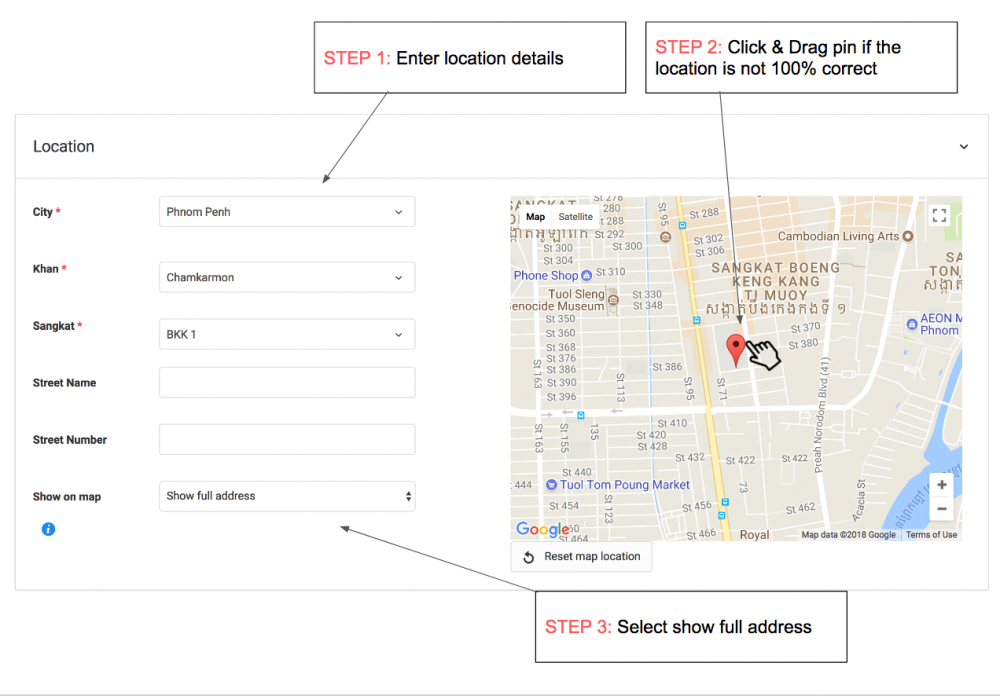 3 steps to ensure a property appears correctly in the Map Search
Step 1: To begin, please login to your account. Then check to ensure the mandatory location details are correct: City, Khan, Sangat
Step 2: Include the Street Name and Street Number OR Click & Drag the pin to make sure your property will appear in the exact location
Step 3: Select 'Show full address'