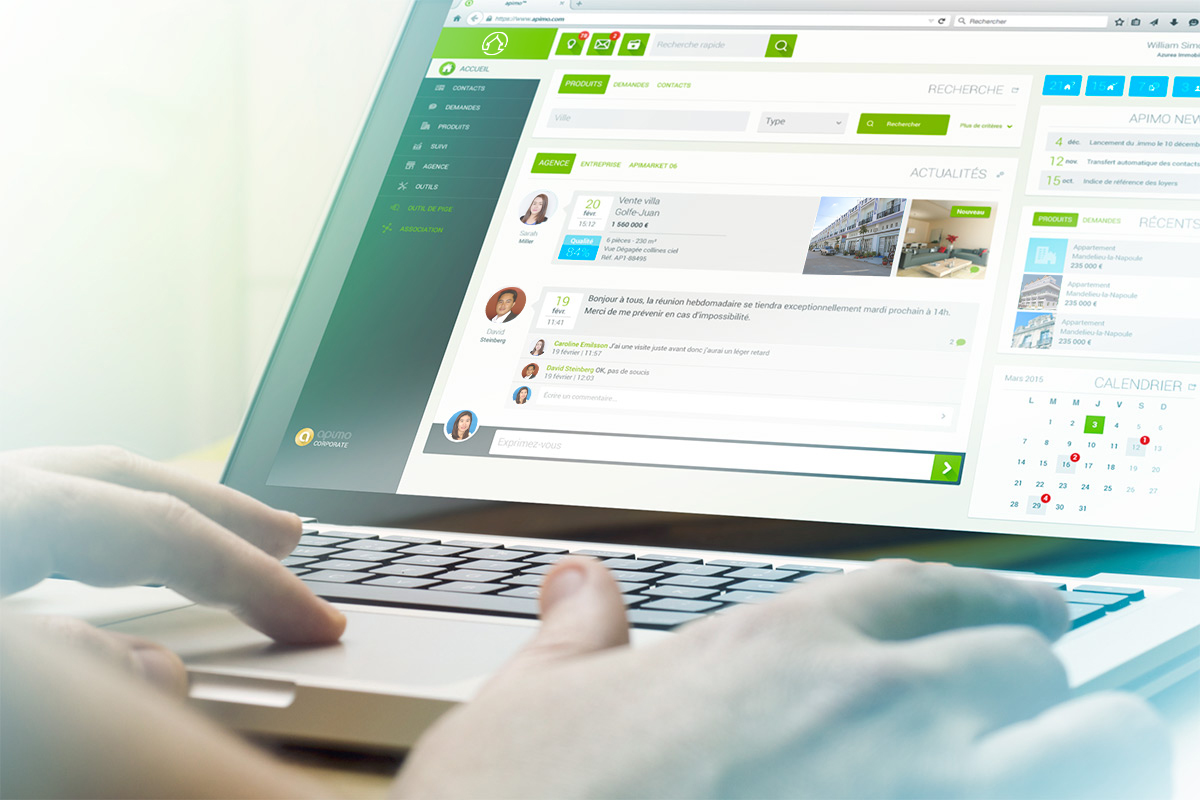 Developing a relationship with each and every customer is very important for real estate agents, as in understanding and recalling the history of every single property in your database. And these things must continue for the life of that customer - and of the property. But this task can be fairly difficult if you're trying to grow your business in a rapidly expanding property market like Cambodia using basic management mechanisms such as paper documents and simple digital sheets.
As the Cambodian market develops and competition grows from international agencies entering the market seeking new opportunities, those agencies managing their business without technology will quickly fall behind.
For this reason, realestate.com.kh has brought the market a world-class Customer Relationship Management (CRM) system - available now! The system can also be coupled with professional website solutions, perfectly suited to real estate agencies. The CRM has been customized to Cambodia real estate conditions and thoroughly tested with a number of local agencies.
Why Use a CRM?
Managing your property listings, agent team, customer database and marketing from a single, easy to use system can allow you to build a secure database for your business, and make life easier on a day to day basis.
Meanwhile, understanding the performance of your team and business as a whole is invaluable.
This can be done real time with the realestate.com.kh CRM, and performance can also be indexed over weeks, months and years. A quality CRM allows you to grow your business sustainably, based on performance and realistic predictions - as opposed to guesswork.
With the realestate.com.kh CRM you will know exactly the value each agent brings your business; in terms of new listings created, new clients introduced, and revenue for your business. You will also be able to diligently track the history of your property portfolio, as to never miss the next opportunity.
Listing & Customer Management: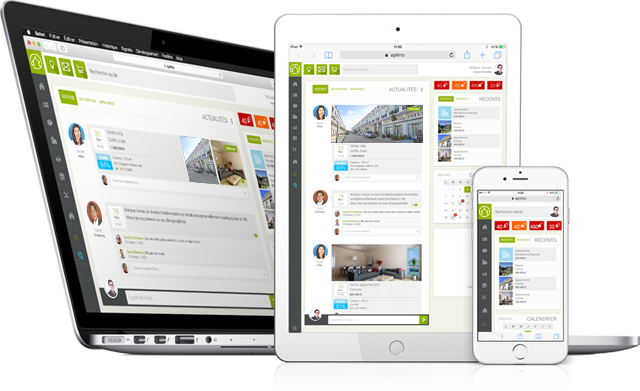 With a multitude of properties in your portfolio, there's a high possibility of losing track of important details – whether of transactions, inquiries or key documents. And looking for that specific information in spreadsheets and outdated websites can be time consuming and confusing for your staff. Managing your listings like this is inefficient and also dangerous if you don't have full trust in your team of agents.
Now, think about that process and multiply it by the amount of customers you have selling and looking for a property. Added up, this takes up valuable time you could have used to create more business opportunities and make more money.
The realestate.com.kh CRM system allows you to enter and save your property data in one place. It then integrates those listings with your website and other marketing channels. You can enter both private and public information, and select which information to share to what forums, including your own website, partner websites and social media platforms.
Every time a new request from a customer enters the CRM system, properties suited to that customer can be immediately matched to the buyer or renter and sent to them in a matter of seconds.
A scheduling and alert mechanism, fully integrated with your calendar, will also make sure you never miss an appointment related to that customer or property. The same applies to other contacts crucial to your business, such as property owners, sellers and partner agencies.
The realestate.com.kh CRM also gives you the ability to customize your listings with various photos to supplement listing descriptions, auto create advertising materials and watermark your images. Other tools within the interface help you manage, follow up, and track leads, and you can also provide performance reports to landlords and sellers.
The realestate.com.kh CRM Co-Broke Ecosystem:
When you match properties to your customer's needs on the realestate.com.kh CRM, you can not only select from the properties from your own database, but you can also view the co-broking opportunities offered by every other agency using the system. This means that when you can't find the right property for your new customer inside your listings catalog, you can automatically see a list of other properties available in the market - along with all the information regarding commission sharing conditions, available times for visits and much more.
This is revolutionary technology which allows agencies in Cambodia to work as partners, not competitors - all the while protecting your businesses data and listings from being taken without your Permission.
Co-broking agents will only see the information you allow them to see, and vice versa. But for your business, you will never have to turn down a request from a customer due to a lack of stock.
Team Management:
Handling a team – even if they are a team of experts – can also be challenging in terms of communication, tracking and understanding their performance over weeks, months and years. Everyone's doing something and saying something - and it's your job to gather all that information, verify its accuracy, and consolidate it into a usable resource to be able to develop your dynamics as a group entity.
The realestate.com.kh CRM system not only gathers information from your team real time, it also monitors the listing creation, activity and ultimately deals-closed by the people on your team, making it easier for you to evaluate several factors such as strategies, work distribution, and hires and fires.
Marketing Management:
The realestate.com.kh CRM system allows you to perfectly monitor marketing statistics for individual listings and your business as a whole. It can perfectly track marketing ROI, individual property engagement statistics, and engagement reports that can readily be presented to owners.
With the realestate.com.kh CRM you will never need to assess the benefit of your marketing channels using guesswork - every new business connection you achieve will be matched to the marketing forum that created it.
Agents will also be able to create stunning, modern websites that will utilize SEO optimization tools and integrate perfectly with the CRM system.
These are just a few benefits of the realestate.com.kh CRM, and we have solutions to fit every budget. Call us today for a full trial and don't let your agency get left behind in the market.
Email: Info@realestate.com.kh
Phone: +855 93 286 468