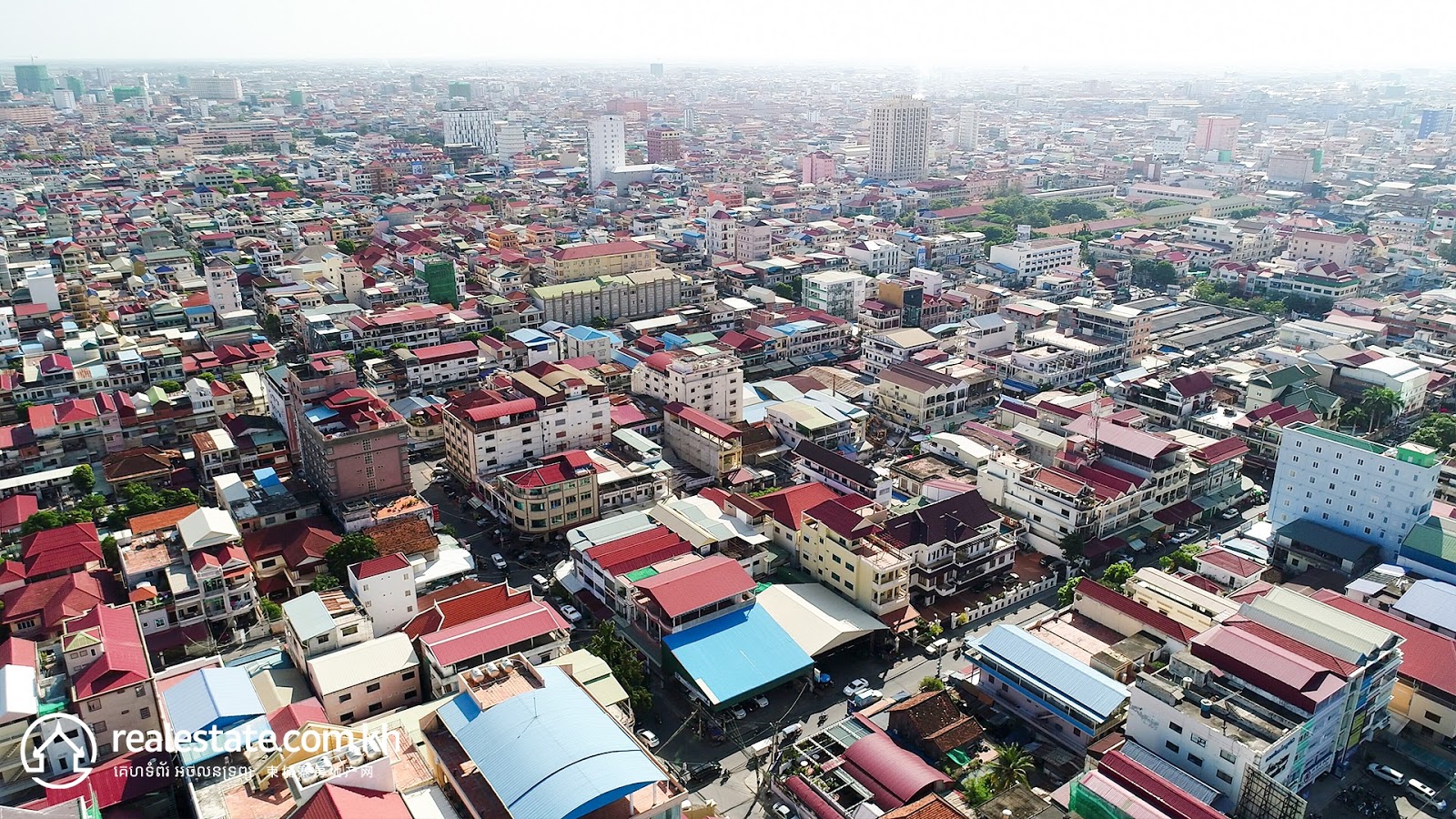 It is undisputed that Cambodia has experienced a period of rapid economic and real estate growth over the preceding years. With foreign direct investment (FDI) pouring into the country- promoting the swift development of core industries such as tourism, real estate, and construction, Cambodia has been seen by many as the development frontier of Southeast Asia.
This potential has been realized- in particular by international developers and investors alike who have considered neighboring members of the Association of Southeast Asian Nations (ASEAN) such as Thailand and Vietnam before making the investment plunge into Cambodia's real estate market.
Dr. Sopon Pornchokchai, President of AREA Agency for Real Estate Affairs in Bangkok and who has worked in international real estate research and valuation since 1982, voiced his views regarding the investment preference saying: "Cambodia is still a relatively new market and therefore has the potential for an attractive return on investment compared to the likes of Thailand and Vietnam."
"For investors, it is a good idea to invest in less developed markets- like Cambodia for high returns on investment, even though it may seem less secure due to the market still developing.
 "In more developed markets such as Thailand and Vietnam, return on investment is lower than that which is seen in Cambodia," he said.
However, although Cambodia's market is still developing, steady economic growth can offer security to potential investors.
Elaborating on this point, Mr. Rami Sharaf, Member of the International Advisory Council, APCO Worldwide said: "The major attraction for foreign investors when considering whether they should invest in Cambodia is the ASEAN-member nation's phenomenally steady economic growth." 
Although official statistics on Cambodia's total economic growth in 2017 have not been released yet, according to Asian Development Bank's updated annual economic publication, Asian Development Outlook (ADO) 2017 released in late September, predictions denoted slightly higher economic growth of 7.1% for both 2017 and 2018 respectively.
This is in comparison to a 6.9% total economic growth in 2016- which exemplifies the point made by Mr. Sharaf.
Looking at the views of current international developers in the Kingdom, Mr. Kevin Hsu, CEO of LiXin Group, who have launched their first major mixed-use development- CEO KT Pacific, in conjunction with fellow developers KT Pacific, said: "Cambodia is a financially liberal country and therefore the restrictions on foreign exchange are also less limited than the neighboring countries.
"With the close relationship between China and Cambodia, Cambodia proves to have much more stable economic development than Vietnam and Thailand," Mr. Hsu added.
Looking at the three nation's respective capital cities Hanoi and Bangkok have all reached a more mature stage with very limited return on investment.
"However, Phnom Penh is still in the earlier stages of development, therefore investors can reap the benefits of return on their investment, "Mr. Hsu said. 
He further believes that taking into account critical considerations such as construction, building materials costs and housing prices, pricing in Phnom Penh is about one-third of Bangkok and half of Hanoi.
Delving further into Phnom Penh's investment potential in comparison to other major cities within the Kingdom, Mr. Hsu highlighted that when comparing real estate in Siem Reap and Sihanoukville, Phnom Penh trumps as it is Cambodia's administrative and commercial center, where all major state agencies are located.
This, he believes, is a critical factor when deciding where to invest.
"There are also 31 embassies here in Phnom Penh and the capital is rich in resources. Throughout history, the most successful real estate developments are all centered in the capital, therefore the risk of investing in the capital city is smaller," Mr. Hsu concluded.
Mr. Li Min, CEO of Prince Real Estate Group (Cambodia) believes the introduction of 2010: "Law on Providing Foreigner's Ownership Rights in Co-owned Buildings" has attracted a vast amount of foreign investors and played a significant role in the real estate market's growth.
"The overall economic development in Cambodia has shown a swift and dramatic upward trend from the year 2000. Especially since 2010, the overall economic structure in Cambodia is undergoing a full range of adjustments, especially in the real estate market," Mr. Li said. 
"At the same time, Cambodia's basic construction and cultural environment have been continuously improving. The real estate situation in Cambodia is currently the best amongst all ASEAN countries," he added. 
In terms of the future development of Cambodia as a whole, Mr. Li believes this will be primarily driven by the real estate industry- which will have a major flow-on effect to enhance the quality of infrastructure and construction sectors nationwide.
2018 has officially opened its doors- after another major year for Cambodia's real estate market, and with future optimism expressed by both market experts and major developers, it is likely that the nation's investment potential will remain superior compared to its closest ASEAN neighbors.
Favourable and welcoming foreign investment laws, stable predicted economic growth and the potential for higher return on investment in a still-developing market are all factors which will continue to navigate the Kingdom's real estate growth through the upcoming years.
Interested in learning more about foreign land ownership mechanisms? Read our sneak preview extract from our Realestate.com.kh Cambodia Real Estate Investment Guide 2018 in Issue 5 of our Cambodia Real Estate Magazine from page 42- just click below!