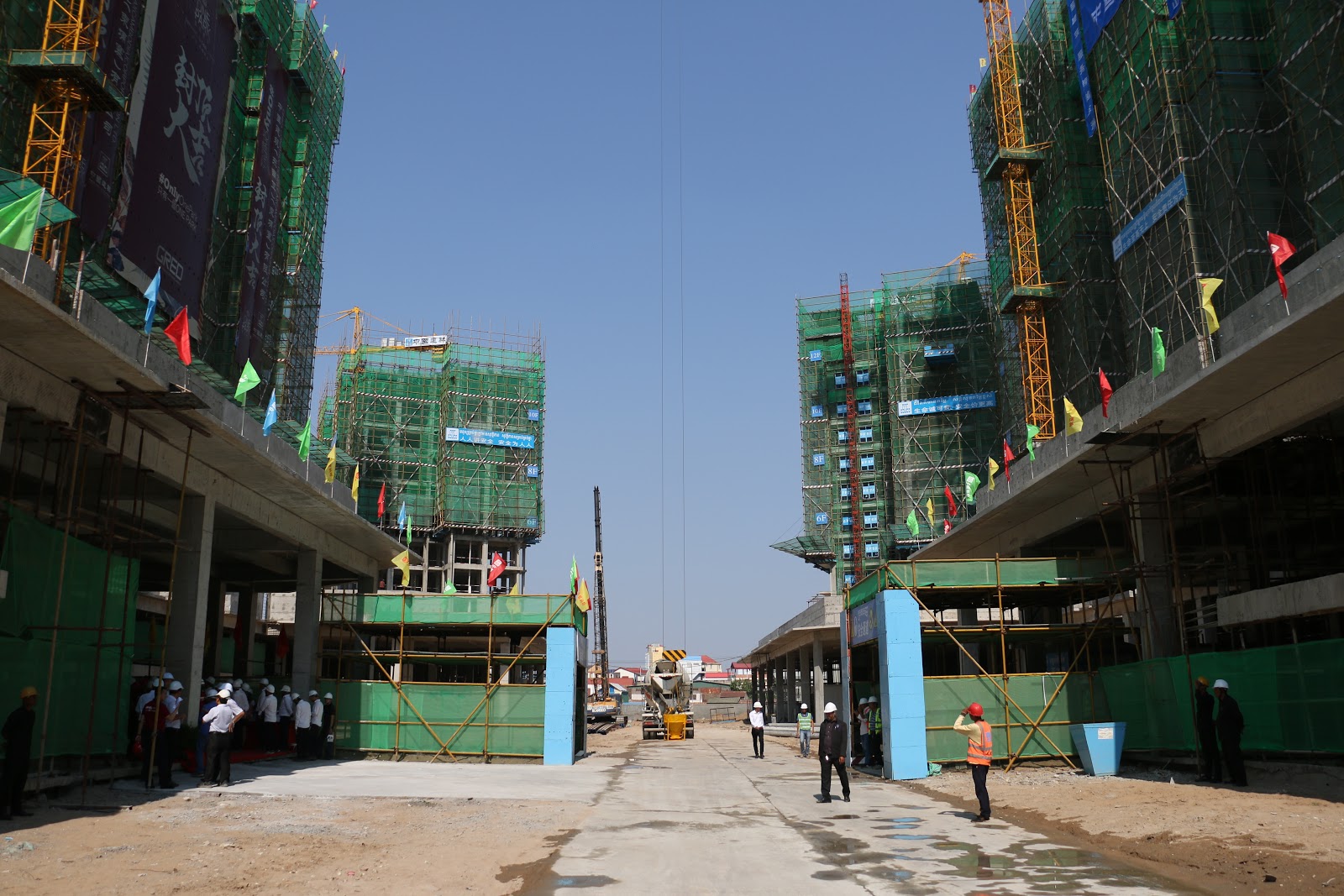 Cambodia is set to receive the most benefits among the Southeast Asian nations in terms of Chinese outbound real estate investment this year. Juwai.com report projects that in 2017, real estate investors from China will invest US$80 billion worldwide, ranking this year among the top three years on record along with 2015 and 2016. 
Southeast Asia gets a special highlight section in the report because it will be one of the most successful regions this year at winning an increased share of China's of real estate investment flow.
Southeast Asia appeals to growing numbers of retail-level Chinese buyers. In each of Thailand, Malaysia, the Philippines, Vietnam, Indonesia, and Cambodia, Chinese real estate buying inquiries via Juwai.com in the first quarter of 2017 were up at least 26% compared to the same period in 2016. 
Cambodia was up over 300% more than any other country in SEA while the Philippines and Vietnam were up 130% and 60% respectively.Why does Cambodia become the most favourable country among Southeast Asian nations appealing to retail-level chinese buyers in Q1 2017?
Alex Loo, Business Development Director of SC Capital Co., Ltd., said: "the reason is largely thanks to Cambodia's friendly relation with China and the investment cooperation between the two nations is also strong. In 2016, Sino-Cambodian trade volume increased by 7.4% over the previous year."
Mr. Sunny Soo, Managing Director at Keystone Property Consultants Co., Ltd., agrees that Cambodia offers a stronger political economy and friendliness to Chinese investors, compared to neighbours Vietnam and Thailand. Meanwhile, says Mr. Soo, "the US dollar is a incentive for Chinese property investors, offering a reliable hedge against the uncertainty of the RMB."
This year Xu Ningning, Executive Director of China-ASEAN Business Council, visited Cambodia. He met with Minister of Land Management, Urban Planning and Construction to promote the development of China-Cambodian construction industry and its business cooperation, which will be to a certain extent, China's real estate developers to further investment into Cambodia.
Mr. Loo added: "For overseas investment, economic growth is the main attraction of the country. Cambodia's economic development is very rapid; the basic annual GDP growth rate remained at 7% per annum."
"Over the past 10 years, Cambodia has opened up its economy and experienced new opportunities and challenges. To strengthen international competitiveness, the Cambodian government has promoted export liberalization and implemented tax reform to attract investors. Cambodia's economic growth rate for the world's top few is expected in the next few years," says Mr Loo.
Meanwhile, Laurence Hamilton, Vice President of NC Max World Co.,Ltd, said: "demand from Chinese Retail Buyers has been driven by stricter regulations in the Chinese monetary markets, causing many Chinese Investors to seek overseas property investments where possible. Cambodia has been particularly favorable due to its use of the US Dollar, a relatively stable currency. Of course Cambodia is also realizing one of the highest GDP growth rates in the region, which, in turn, is generating real property appreciation."
Even though Southeast Asia is not China's largest outbound real estate investment, the region is the fastest developing market in the world, generating much higher returns than in developed markets.
Mr. Hamilton added: "Although the tertiary markets of Europe and USA remain strong vehicles for Chinese investors, a large portion of that foreign direct investment has shifted to South East Asia's developing economies over the recent years. This is because the developing markets have generated much higher returns on investment than in developed markets, with much less risk than previously stigmatized."
He explains that China is in the process of overtaking the United States as the world's largest economy. This inevitably has a huge impact on the immediate region, especially given China's extrovert, trade-driven foreign policy. Chinese real estate investment in Cambodia will be a win-win scenario, with the Chinese acquiring real estate at an attractive price point, generating US dollar residual income, and the Cambodian Economy being boosted by the increased demand for business goods and services, which generates jobs and tax revenue for the country.
Commenting on this, Mr. Loo also said: "China's investment is giving smaller neighbors in Southeast Asia an unprecedented change to help Cambodia, Laos and Myanmar become larger Chinese export destinations. China will provide $10 billion in infrastructure loans to Southeast Asia. China's direct investment in Southeast Asia is mainly concentrated in Indonesia, Malaysia, Cambodia and Thailand, with a focus on infrastructure, energy, finance, real estate and transportation."
Chinese outbound real estate investment this year and next will continue to be a main contributor to Cambodia's overall economy, especially the real estate sector.
Search for real estate and property all over Cambodia on Realestate.com.kh NOW!