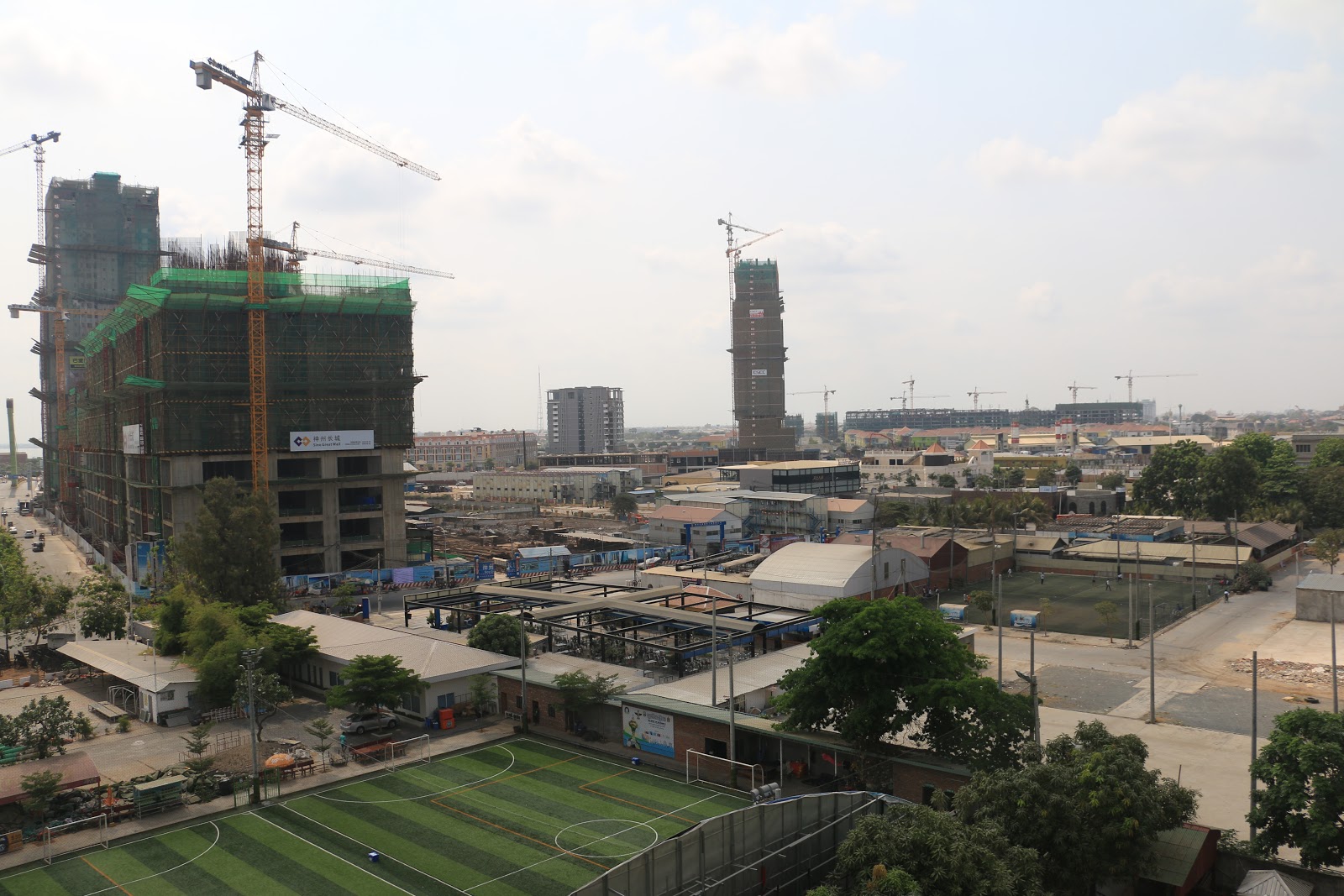 As foreign direct investment in the country grows stronger each year through various industries, the real estate sector is now also becoming an attractive market for foreigners. But unlike other countries, ownership in the Kingdom is bound by numerous laws.
Realestate.com.kh caught up with Matthew Rendall – Senior Partner at SokSiphana&Associates and a member of Zicolaw – to get a clear picture.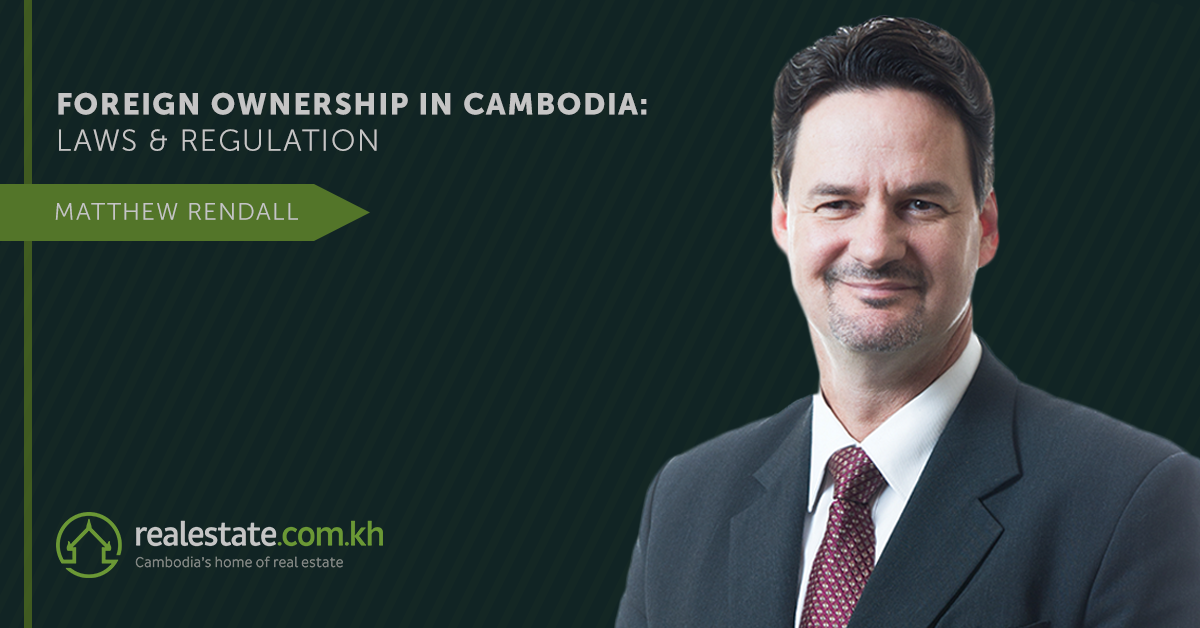 History of Cambodian Law:
Much like the country itself, Cambodian law has evolved through time. Rendall explained that "Cambodia used to be a French protectorate way back when it was a civil law country and it has come back to that over the years. Cambodia "retained the civil law even after independence".
From 1975 to 1989 ownership in Cambodia was not allowed at all. However, it was reintroduced in 1989 but only for residential properties; it was not possible to own land in Cambodia legally until 2001.
Essential Laws on Foreign Ownership:
Rendall suggests that foreign investors look at Cambodia's important foreign ownership laws before coming to invest in the Kingdom. Those laws include the 2001 Land Law, the 2007 Law on Commercial Enterprises, the 2010 Law on providing foreigners with ownership right in private units of co-owned buildings, and Sub-decree 82 on proportion and calculation of percentage of private units that can be owned by foreigners in a Co-owned Building. The introduction of these laws allows foreigners to acquire interests in properties using various methods.
Strata Titles:
Strata titles allow foreign ownership of up to 70% of the co-owned buildings, provided that foreigners do not own any real property on the ground floor. However, Rendall stresses that strata titles are not applicable for all buildings. Older buildings before this law was enacted would have to reapply as a co-owned buildings in order to legally issue strata titles.
Yet reapplying will present a dilemma due to the land matter. He explains, "The reason was that the person on the ground floor, as far as they and the law was concerned, owns the land. So, if that building falls down, the only person with anything is the ground floor apartment owner because they own the land. The people above merely own the airspace. So, there was value in having the ground floor apartment because their name was on the only real title, the ground floor. The rest are simply recognized as possessors at the municipality of their apartments above it."
He continues, "So, if I wanted now to own the apartment legally, I would have to convince all those apartment owners to hand in their title deeds; we'll go down to the Ministry of Land and re-register this entire block as co-owned; we'll issue title deeds. However, we now all have exactly equal value because under the new system, nobody owns the land. The land is owned by everybody."
The problem here is that the ground floor apartment owner may not be too keen on losing 90% of the land ownership.
Company Structure:

Is establishing Establishing a Landholding Company: The Best Mechanism for Acquiring Foreign Ownership of Property?
According to the 2007 Law on Commercial Enterprises, a foreign entity may take an ownership interest in land through the formation of a company, provided that 51% of the ownership is by a Cambodian citizen.
Foreigners may opt to set contracts and documentation in place such as a powers of attorney, proxies, and shareholder agreements to safeguard their investment and to obtain control over the company, says Rendall. However, foreigners can also further protect their investment by forming two companies.
He explains it's much safer and efficient to acquire property with a Cambodian Citizen through the company structure, gain control over the company legally through proper documentation, and then lease the property to a second company that you've created and what is 100% owned by the company. By doing so, the business aspect is separated from the land aspect of your investment.
Cambodian Citizenship:
Another way to own land in Cambodia is through citizenship. With this, Rendall explains that is common in many countries, foreigners can apply for citizenship through investment; a minimum investment of $250,000 will entitle a person to apply to become a Cambodian citizen, thereby lifting
any restriction the foreigner may have had in terms of owning land. A lot of companies send delegates or representatives, invest the amount required, and then have that representative apply for citizenship in order to acquire the land directly.
He adds $250,000 might not seem a lot of money, but during the time the law was created, this was a different value (than it is today).
Although complicated at the first glance, the Cambodian legal system offers many ways for foreigners to legally own property. However, in order to avoid any unpleasant situations, we strongly recommend to seek the help of a professional and reputable law firm before committing to any investment.