Cambodian Ministry of Tourism (MoT) figures show that mainland China accounted for just over 100,000 of Cambodia's 2.277 million international visitors in 2022, this was a significant drop from the third of 6.6 million total tallied in the record-breaking year of 2019 pre-pandemic who generated approximately USD $1.8 billion in revenue.
In terms of the financial impact of the pandemic, in the whole of 2022, Cambodia's tourism industry generated $1.41 billion in gross income from 2.28 million international tourists.
Ministry of Tourism's Secretary of State Top Sopheak said in March 2023 that "The return of Chinese tourists and investors is a good sign for Cambodia's tourism and economy in the post-COVID-19 pandemic era." Cambodia hopes to attract more tourists - with a goal of four million international tourists, including 800,000-1 million Chinese tourists in 2023.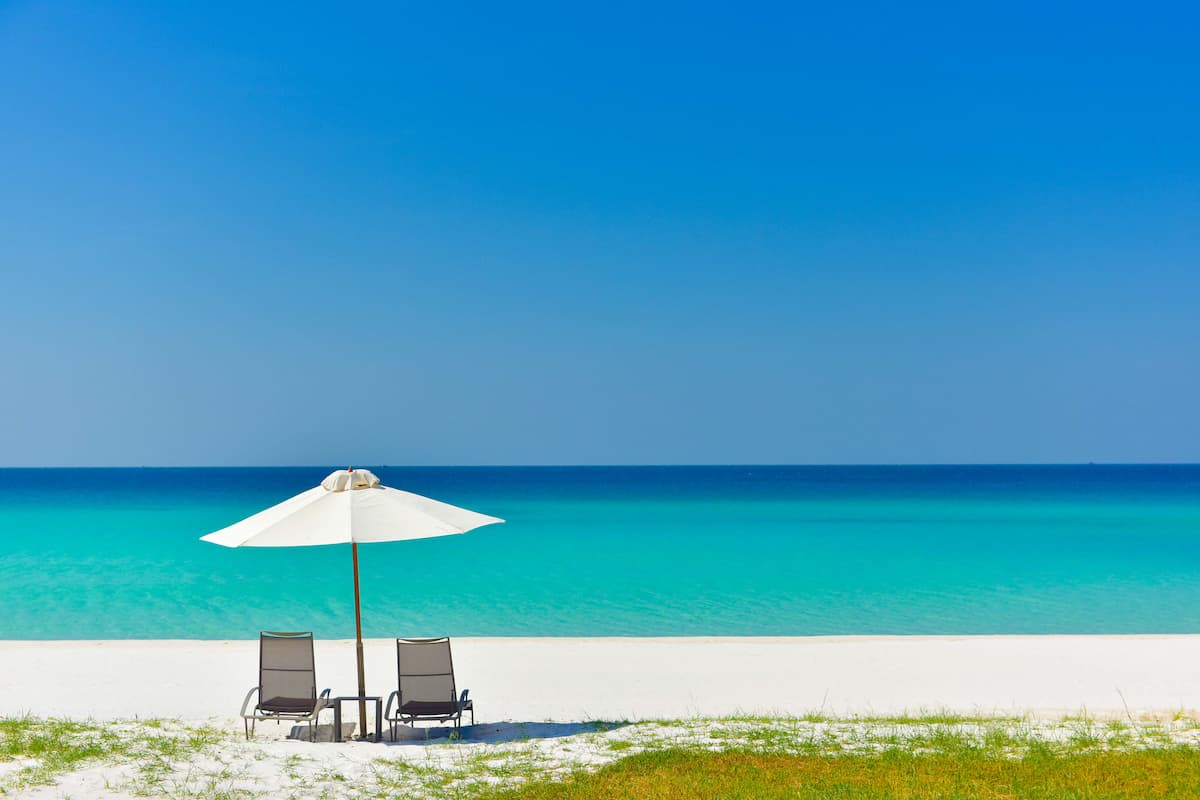 What Airlines Are Flying to Cambodia in 2023?
Key events such as hosting the Southeast Asian Games (SEA Games) and ASEAN Para Games in May will entice visitors from ASEAN, while the Mekong Tourism Forum 2023 has been confirmed to take place in Sihanoukville from April 25-27. These events are all hinged on the Visit Cambodia Year 2023" campaign.
State Secretariat of Civil Aviation (SSCA) spokesman Sin Chansereyvutha said back in January 2023 that commercial flights between Cambodia and China had begun to increase following the change to the strict zero-COVID policy regime, which had imposed a limit of 15 weekly flights in either direction.
Since the start of the year, airlines have been requesting to resume flights between the two countries, and Norinda Khek, Communication & PR Director of Cambodia Airports added recently "a majority of airlines that operated before the pandemic are back, except the ones flying from/to Japan and the Gulf region."
Before the pandemic in 2019, around 45 airlines connected Cambodia with the world, and at the start of 2023, 27 airlines, including six airlines from China, were operating flights to and from Cambodia.
He added that Cambodian international airports were serving 24 destinations and 11 countries and more flights and the frequency of them, especially at the Phnom Penh International Airport were on the way.
More recently, it was confirmed that 13 airlines now operate flights between Cambodia's three international airports and China (including five based in the Kingdom).
Cambodia's network of international airports will reach 9 out of the 10 ASEAN countries by mid-2023 and Cambodia Airports posted online in March 2023 "It's a positive sign for Cambodia's aviation sector due to most global airlines revive services to the kingdom, while some others are even preparing to start fresh flights to new destinations. We are looking forward to welcoming more airlines flying to the kingdom."
Other New Routes
Three airlines have applied to connect new flights to Sihanoukville International Airport.
There have been discussions about direct commercial flights between Cambodia and Japan by All Nippon Airways.
Other talks include connecting Da Nang, Vietnam, with Phnom Penh via a direct flight, and possible new routes with India and Timor-Leste.
Qatar Airways confirmed it will resume flights to Phnom Penh in October 2023.
AirAsia's new Cambodian subsidiary launched a Phnom Penh-Penang (Malaysia) route at the start of 2023 and is looking to add direct routes with Indonesia.
New flights between the capital and Singapore, Koh Samui (Thailand) and others came into effect in 2022, as well as Hanoi to Siem Reap via Bamboo Airways.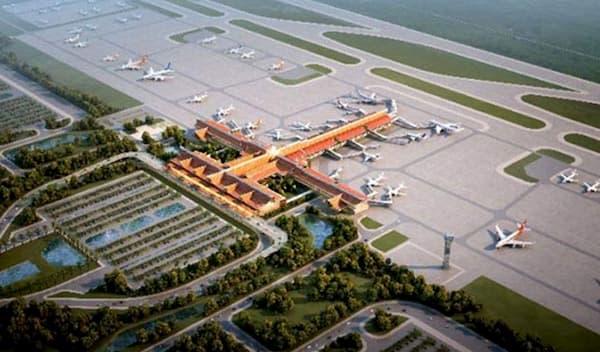 China & Macau - Cambodia
Three airlines had proposed to connect flights to Siem Reap International Airport - in March 2023 China Eastern Airlines safely arrived to drop off its first passengers and would operate weekly direct flights between Shanghai and Siem Reap on Tuesday, Friday and Sunday.
Cambodia Airways will add the route linking Phnom Penh and Beijing, with thrice-weekly flights starting on March 27, and the frequency increasing to five weekly from April 17 2023. They already operate flights to Shenzhen and Chengdu from Phnom Penh.
Cambodia Angkor Air launched routes between Phnom Penh & Macau in March 2023 with 2 flights/per week every Wednesday and Saturday (they are also looking to open routes to Hangzhou, Shanghai, Beijing and Singapore).
Indonesia - Cambodia
Two Indonesian airlines have indicated they will operate direct flights to Cambodia, with the first likely to connect with Phnom Penh within Q1 2023.
Citilink, a subsidiary of Indonesia's flag carrier Garuda, will operate direct flights between Jakarta and Phnom Penh.
Cambodia Airports Chief Commercial Officer, Stephen King told Khmer Times that active discussions with a number of airlines about opportunities in Cambodia are undergoing.
In addition to the number of new airport development projects in the Kingdom, existing airports are still being modernised.
In Q1 2023, the first anamorphic advertising content in Cambodia, was installed at Phnom Penh International Airport by IAAC Cambodia with "spectacular high definition digital screens, part of our multi-million dollar airport advertising redevelopment program across the Phnom Penh, Siem Reap & Sihanoukville airports" said IAAC CEO Jonathan Goldsmid.
Both Dara Sakor International Airport and Siem Reap-Angkor International Airport are due to trial operations in mid-2023 and these will add further capacity to the already expected 280,900 flights operating in Cambodia in 2023.
Norinda Khek said of the year so far, that 823,000 passengers had come through the three operational airports (7.5 times greater than the total for the same period in 2022).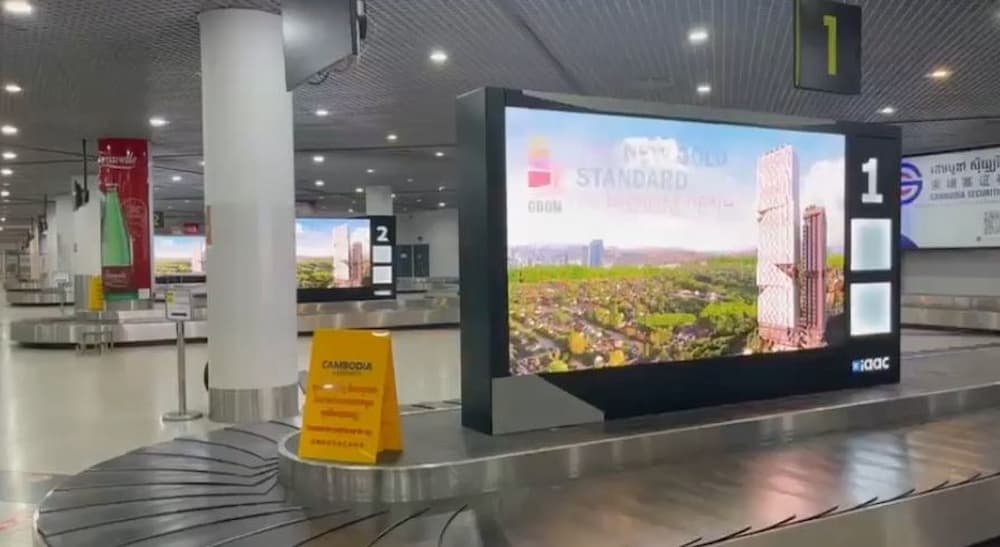 Don't Ignore Cambodian Travellers
In 2022, the number of Cambodians making a trip to other countries increased by over 3,079 per cent, reaching 970,292 compared to 30,517 in 2021.
Similarly, domestic tourism saw marked growth last year - with around 13.9 million people travelling to different destinations of the country, according to MoT data. The number of domestic trips by Cambodians was up 198.81 per cent compared to 2021 and 68.50 per cent over 2019. The data from the MoT also indicates that Cambodians contributed about $650 million and that the average domestic trip lasts three days and two nights.
The increasing ease of paying cashless has also helped domestically and regionally. The NBC has launched several trials with ASEAN countries to help facilitate digital payments - in Thailand, Malaysia, and most recently with Singapore. The Credit Bureaus of Cambodia and Singapore launched the first cross-border initiative between the two countries in March.
Dr. Serey Chea, the newly appointed Deputy Governor of the National Bank of Cambodia said that these initiatives also assist the migrant workers from Cambodia who work overseas.
With Air Asia Cambodia set to launch in 2023, Capital A Chief Executive Tony Fernandes believes AirAsia Cambodia can add as many as six million more annual travelers within three years. They aim to open new routes from Cambodia to destinations in Southeast Asia, north Asia and India.
Among his wish list to boost tourism are requests for the Cambodian government to remove visa-on-arrival requirements, and decrease high fuel taxes and airport fees. He estimates Cambodia's airport fees are around 40% higher than other Southeast Asian countries.
Fewer travel restrictions, online visa applications for all nationalities, and the ease of paying cashless within Cambodia and across ASEAN are key attractions for tourists and visitors to Cambodia.
Aside from tourism remaining a key pillar of the Kingdom's economy - the ease of investing and doing business in Cambodia remains strong, while the bullish economic outlook plus long-term visa and property ownership options all continue to make the Southeast Asian country an investor destination.