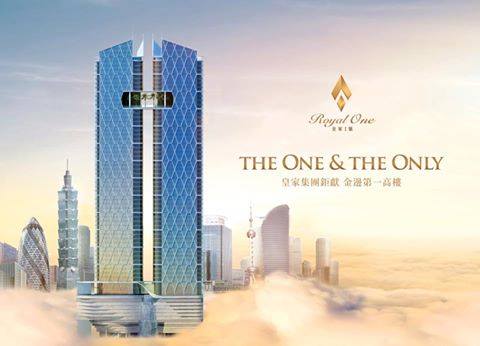 Royal One, a joint venture between Royal Group (Cambodia) and Huashi Group, officially launched its 68-storey complex along Monivong Boulevard on February 14.
Right in the heart of the capital, Royal One is one of the largest projects in the CBD. It's adjacent to some of the city's most high-profile buildings such as Canadia Tower, Vattanac Tower, government buildings and banks. 
The massive undertaking is expected to be done in five years.
Boasting investment capital of $230 million, the mixed-use complex will feature commercial space, offices, hotel and residential units. It is another step forward in the market for luxury real estate in Phnom Penh.
Mixed is magic
This addition to Phnom Penh's CBD comes at the beginning of 2019, a year experts say will see a huge number of new buildings added to the city's skyline.
Indeed, there have been fears of an oversupply, specifically in the market for mid-range and high-end condos.
Hedging their bets, it seems that more developers are relying on mixed-use spaces rather than fully residential buildings.